Kasandra O'Connell is Head of the IFI Irish Film Archive in Dublin, Ireland
---
Dear IFI Irish Film Archive of five years ago,
I know you are filled with trepidation at the sudden need for the IFI Irish Film Archive to preserve Ireland's digital moving image heritage alongside your analogue collections. The switch to digital formats within the film and broadcasting sector in Ireland has been sudden, encouraged by a government sponsored scheme enabling cinemas to change from analogue to digital exhibition. This has left you with no option but to take in digital material as part of your preservation agreements with the two main funders of moving image production in Ireland, the Broadcasting Authority of Ireland and the Irish Film Board. Starting from scratch is scary. No one on your small team has an IT background, you haven't the necessary equipment and infrastructure to deal with digital deliveries and the thought of making preservation format decisions or developing digital polices is so alien at the moment that it induces a cold sweat. I'm here to give you some reassurance. Five years from now the IFI Irish Film Archive will have made more progress in this area than you could have possibly imagined. While there is a still a lot to do and there are many challenges ahead, the team have accomplished a huge amount in a short time and the archive as you now know it is unrecognisable.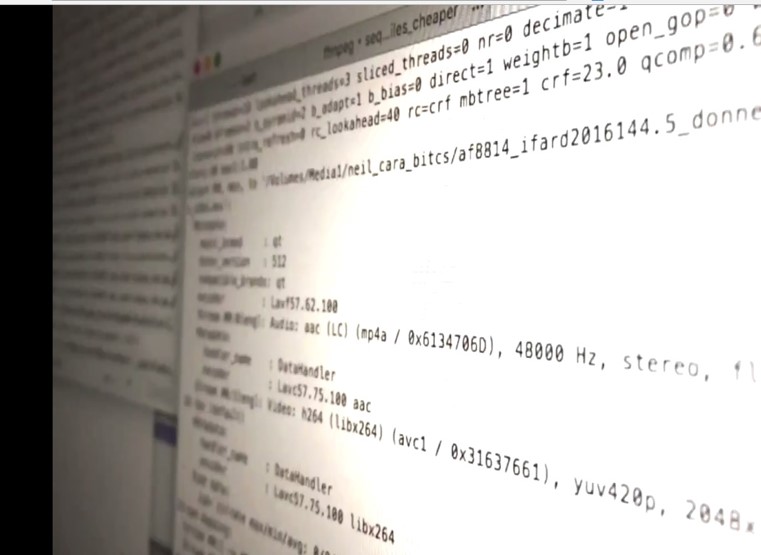 Funding digital preservation may seem an insurmountable challenge to you now, the skills and infrastructure required are expensive, but things have worked out fine so far. You were persistent in asking for financial and practical assistance and secured funding from the State to upgrade your digital infrastructure so that you can deal with high resolution files and specific project funding enabled you to purchase 2 and 4 k scanners, so most of your scanning is now done in- house.
http://ifi.ie/the-irish-adverts-project-behind-the-scenes-video/
Your team took the right approach, you were methodical and strategic; you did your research; you had great assistance from JISC https://www.jisc.ac.uk/ , Dave Rice at CUNY TV, the Digital Repository Ireland, Presto Centre Peter Bubestinger at the Austrian Mediathek & Jerome Martinez from mediainfo. You took your time to learn about the digital preservation landscape and its inherent terminology and concepts, holding weekly workshops to identify what needed to be done and how it could realistically be achieved. You looked at how other organisations had approached the problem and learned from their mistakes and their successes. You identified your priorities, practical limitations and financial constraints and worked within them. You had good partners in Digital Garage and Moving Media. But most importantly you had a plan; you took all of your research and created a Digital Preservation and Access Strategy http://www.ifi.ie/wp-content/uploads/DPAS-V.2.pdf to guide your digital development. That strategy is still the Archive's digital preservation road map and helped to clarify the need to opt for sustainable, scalable and flexible solutions which in turn led you to a brave new Open Source world, but more about that later.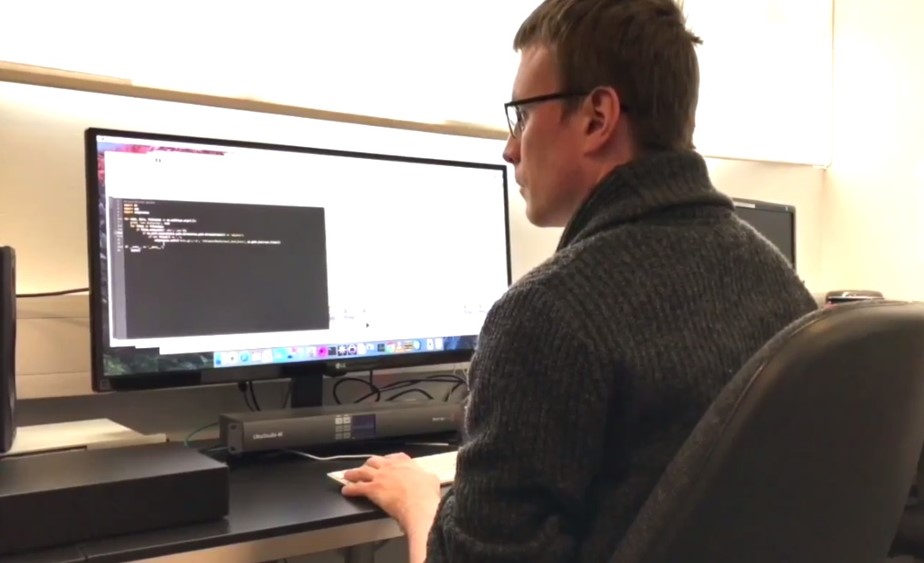 Technology has also amplified your ability to advocate. You developed an online access platform – The IFI Player, www.ifiplayer.ie where you make Archive collections available for free. This virtual viewing room is available globally with no restrictions, it has democratised access to the collections in a way you had only dreamed of. This and high profile preservation projects has increased the visibility of the Archive and raised awareness of the importance of digital preservation via regular national media coverage of the Archive's work.
There is no question that your main asset throughout this transition has been people. None of this could have happened without the willingness of the Archive staff to leap into the unknown, upskill and enthusiastically embrace change. Their fearlessness and ingenuity over the last five years has been remarkable. They have developed from an unsure team of analogue archivists trying to grapple with these intimidating new challenges, to a team of assured knowledge specialists who interact confidently with the broader digital preservation community and are regularly invited to speak at conferences and workshops around the world.
All of the staff have been amazing, although you haven't met some of them yet! The team's natural curiosity has served as the catalyst for one of the most important of the Archive's digital developments. Frustrated when a vendor issue wasn't being addressed, you learned to code and created a script that solved the problem. That discovery was empowering, it gave you the potential to solve problems in-house rather than paying large maintenance costs and vendor fees. Being able to create bespoke open source tools has transformed the way the Archive works, automating many of the preservation and quality control tasks within a digital work flow. These tools are shared with a dynamic community of technologists and archivists utilising FLOSS, whose tools you have also adopted. IFI scripts are now used across the globe in locations such as the University of North Texas, Asian Film Archive and the Filmoteca de Catalunya.
Things aren't perfect, as an archive that isn't funded directly by government budgets will always be an issue, lack of staff and equipment can make development slow, and there is always the fear of a team member being lured away to pastures new, but all in all its been an exhilarating ( if exhausting ) five years. So be reassured by the fact that although the Archive team may not currently know what a checksum is, in five years' time they are structuring their digital metadata using Premis and creating bespoke open source tools to automate complex tasks, which they then share with the world.
https://github.com/kieranjol/IFIscripts
Yours reassuringly,
The IFI Irish Film Archive in the present.