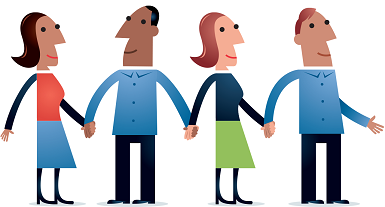 Join us and support digital preservation for all
Our generation has invested as never before in digital resources and we've done so because of the opportunity they bring. They have grown in volume, complexity and importance to the point that our children are baffled by the inefficiencies of the analogue age. Pervasive, fluid and fragile: digital data is a defining feature of our age. Industry, commerce, government, law, research, health, social care, education, the creative industries, the heritage sector and private life depend on digital materials to satisfy ubiquitous information needs and expectations. Digital preservation is an issue which all organisations, particularly in the knowledge sector, will need to address sooner or later. Digital preservation means long term access, and long term access means long term opportunity
There are also external drivers which contribute to the increasing relevance and importance of digital preservation. In the research area, for example, grant funding bodies are beginning to impose conditions which require ongoing access to, and sustainability of, digital assets created through their funding programmes. There are also legal drivers which impact on the management of digital material e.g. Freedom of Information, Data Protection Act.
---
What does the DPC do?
Through investment and active participation, members and allies ensure the strength and direction of the Coalition and achievement of its goals. Members and allies are typically investing significant resources in creating and disseminating digital information, digital archiving and curation, or in developing software and hardware products. There has a been a strong desire that the challenges of digital preservation should be addressed collaboratively and strategically, and prospective Coalition members have expressed their desire to provide funding for establishing the Coalition and begin addressing its mission and the common benefits it provides.
Our Strategic Plan for 2018 to 2022 defines six objectives:
Community Engagement: enabling a growing number of agencies and individuals in all sectors and in all countries to participate in a dynamic and mutually supportive digital preservation community.
Advocacy: campaigning for a political and institutional climate more responsive and better informed about the digital preservation challenge; raising awareness about the new opportunities that resilient digital assets create.
Workforce Development: providing opportunities for our members to acquire, develop and retain competent and responsive workforces that are ready to address the challenges of digital preservation.
Capacity Building: supporting and assuring our members in the delivery and maintenance of high quality and sustainable digital preservation services through knowledge exchange, technology watch, research and development.
Good Practice and Standards: identifying and developing good practice and standards that make digital preservation achievable, supporting efforts to ensure services are tightly matched to shifting requirements.
Management and Governance: ensuring the DPC is a sustainable, competent organization focussed on member needs, providing a robust and trusted platform for collaboration within and beyond the Coalition.
These objectives are realised in our current DPC Prospectus 2021-2022 (also available in Arabic , Chinese , French , German and Spanish )

---
Which affiliation is right for you?
Organisations may be affiliated with the DPC in one of four ways:
Full Members

are able to set the direction of the coalition by appointing a representative to the board and are invited to develop a shared workplan with the coalition. Their staff and officers participate in all Coalition activities and have privileged access to Coalition publications.

Associate Members

have full voting rights at the DPC Annual General Meeting and their staff and officers are invited to participate in all Coalition activities and have privileged access to publications.

Allied Organisations / Honorary Personal Membership


are partners and friends who are not eligible for membership. They are invited by the Board to collaborate with us as Allied organisations or personal members, and include DPC-alike organisations operating on other domains or consultants working with the Coalition to promote solutions and standards.

DPC Supporters

We don't accept membership applications from commercial entities who sell digital preservation solutions, such as sofware companies or storage providers. That's because we want to ensure our advice and recommendations are 'vendor neutral'. But we recognise that our members are best served by a thriving market place for digital preservation solutions and that this best served where we can help our members keep in touch with vendors, where the DPC articulates and collates requirements for the community, and vendors can develop longer term relationships with our members. So we have an open invitation to commercial supporters help expand the work of the coalition.
---
How to make it happen ...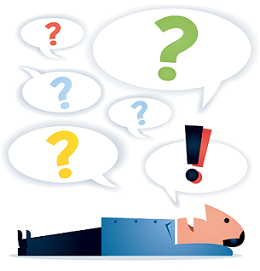 Read our prospectus and find out about different kinds of membership (also available in Arabic , Chinese , French , German and Spanish )
Contact us so we can discuss it
Download the Membership Application Form or Supporter Application Form
Complete and sign the form
Send your form so the Board can approve it.
That's it!