Watch the ceremony
Watch the Digital Preservation Awards ceremony, which took place online for World Digital Preservation Day on 5th November 2020.
Meet the Winners
2020 - Winner of the International Council on Archives Award for Collaboration and Cooperation, presented by Anthea Seles and Neil Grindley
NDSA Levels of Digital Preservation Revision Project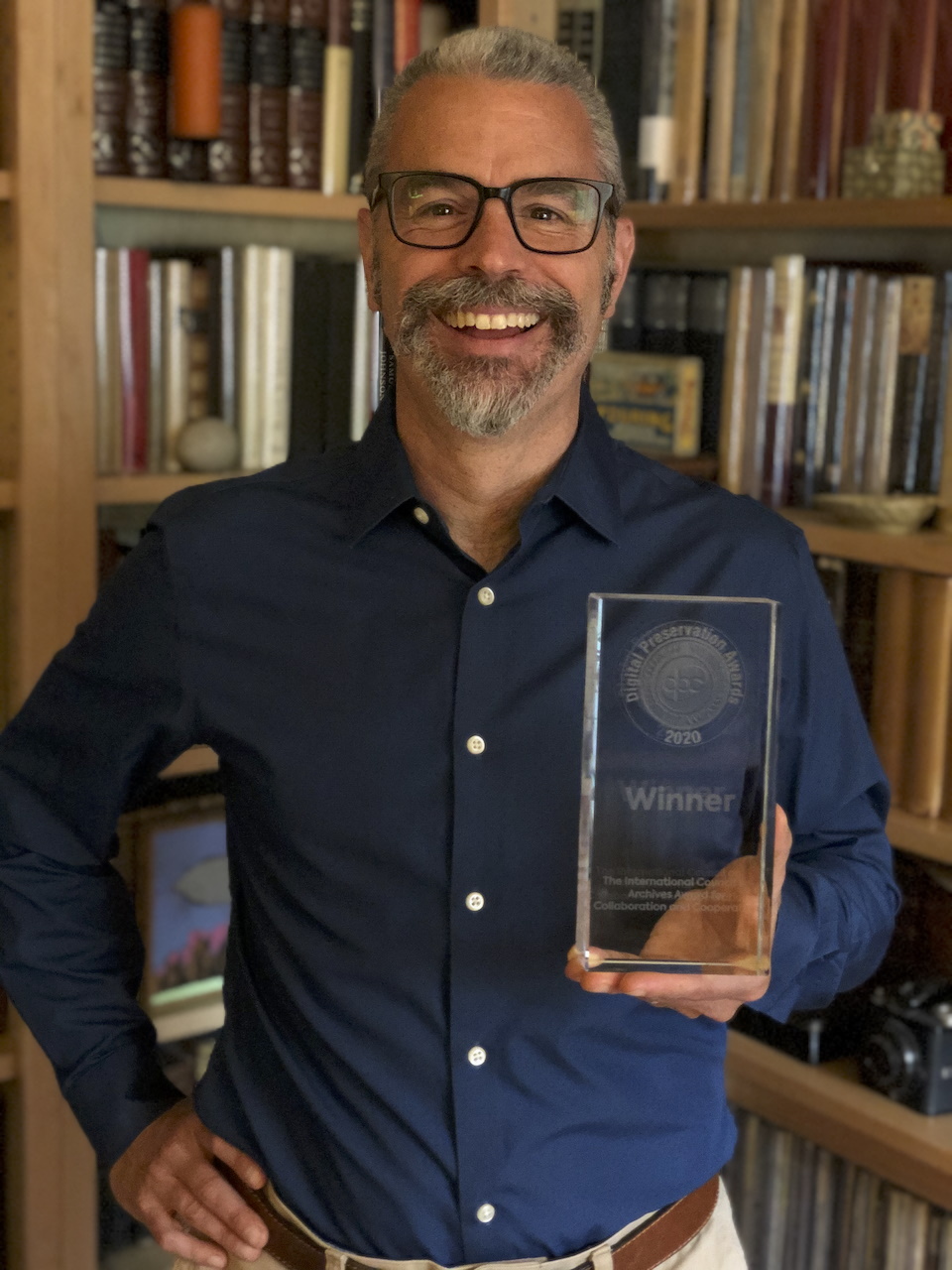 2020 - Winner of the Software Sustainability Institute (SSI) Award for Research and Innovation, presented by Neil Chue Hong and Sally McInnes
Levels of Born Digital Access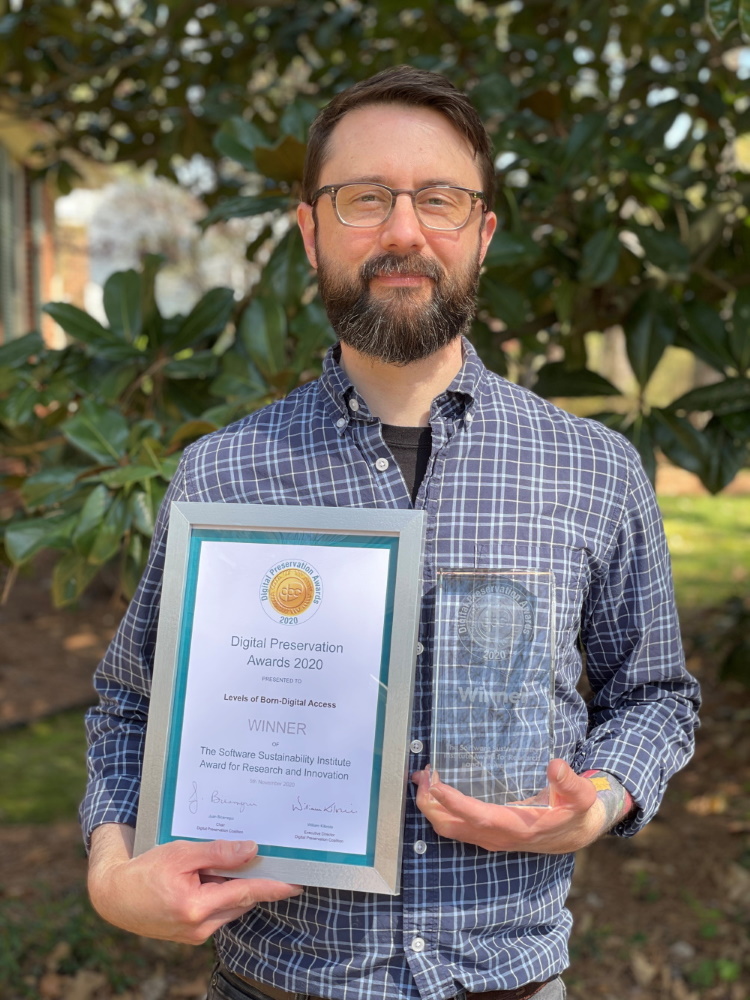 2020 - Winner of the Dutch Digital Heritage Network Award for Teaching and Communications, presented by Marcel Ras and Sheila Morrissey
Digital Records Curation Programme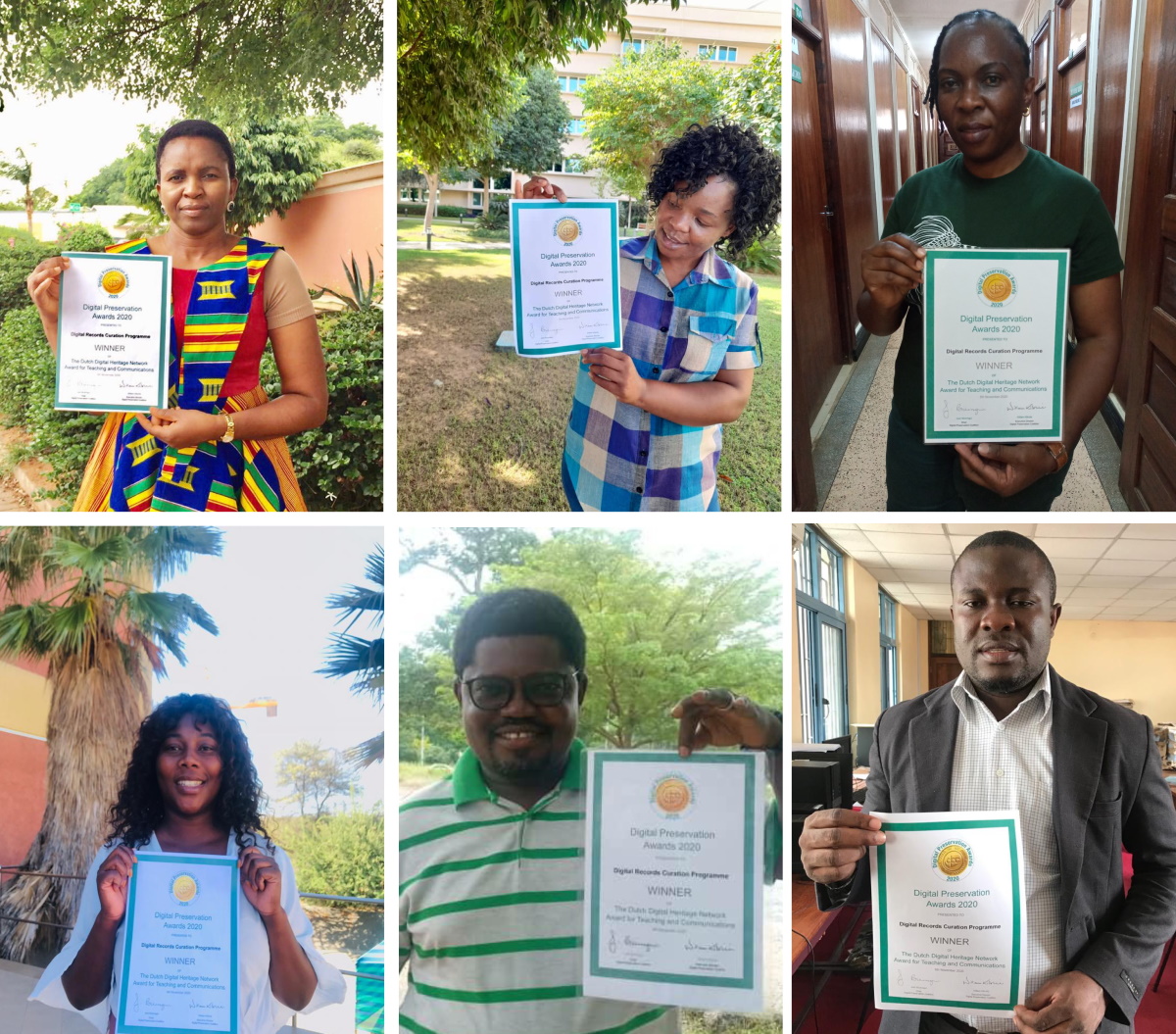 2020 - Winner of the National Records of Scotland (NRS) Award for the Most Distinguished Student Work in Digital Preservation, presented by Susan Corrigall and Angela Beking
Lotte Wijsman with 'The Significant Properties of Spreadsheets: Stakeholder Analysis'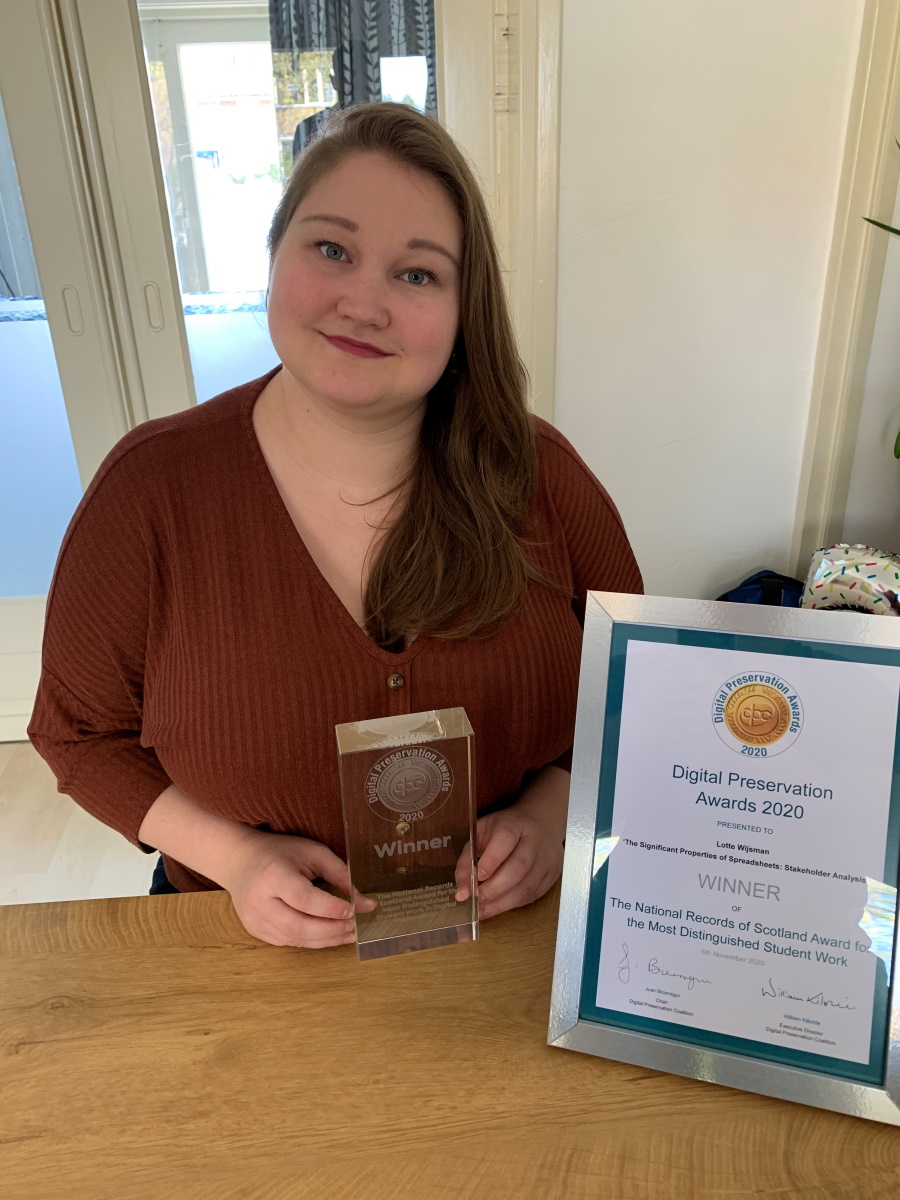 2020 - Winner of the DPC Award for the Most Outstanding Digital Preservation Initiative in Commerce, Industry and the Third Sector, presented by Karen Sampson and Neil Jefferies
UNHCR Records and Archives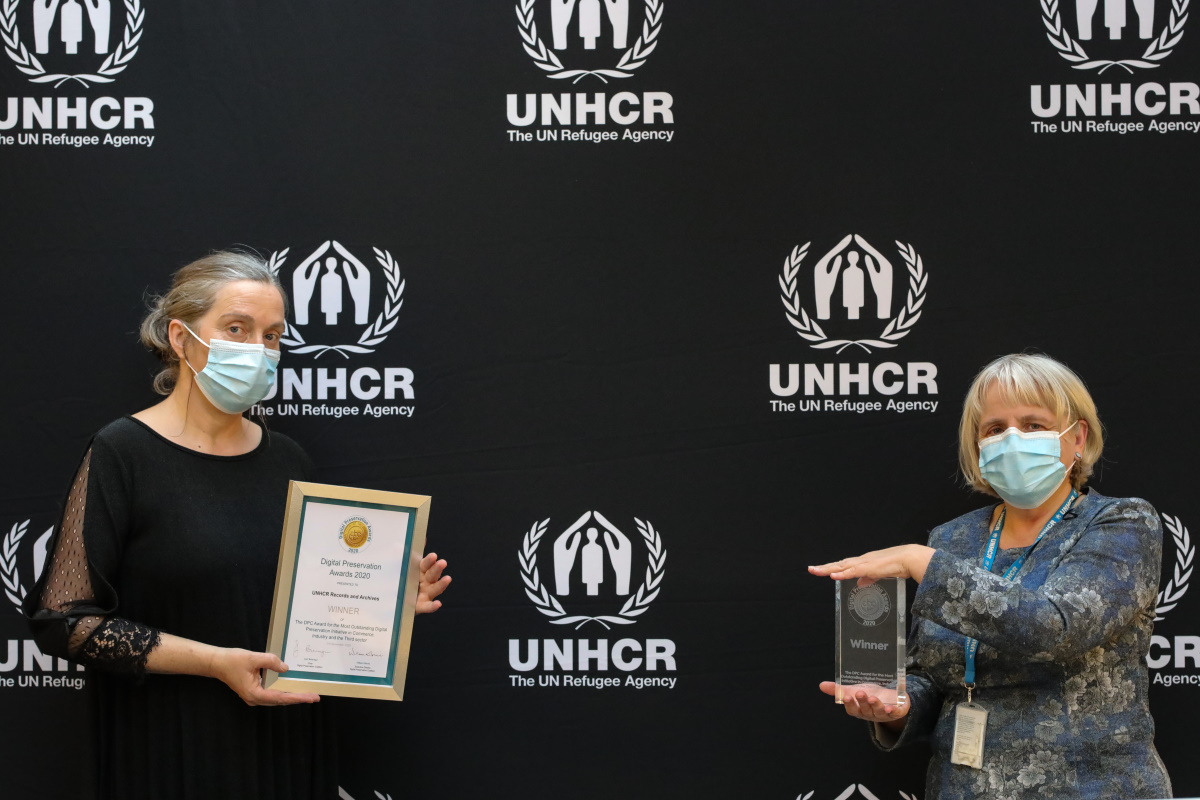 2020 - Winner of The National Archives (UK) Award for Safeguarding the Digital Legacy, presented by John Sheridan and April Miller
UK Web Archive: celebrating 15 years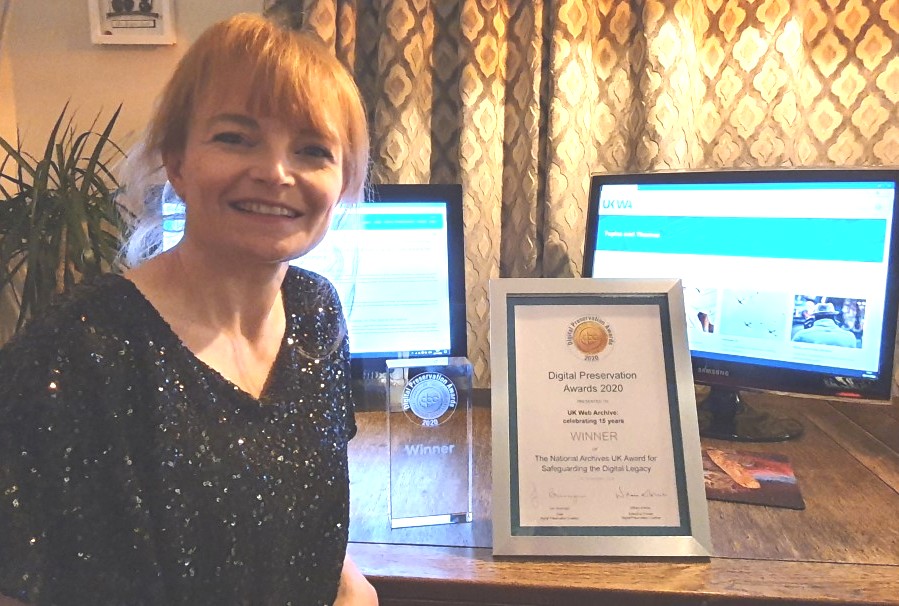 2020 - The DPC Fellowship Award, presented by Richard Ovenden
Micky Lindlar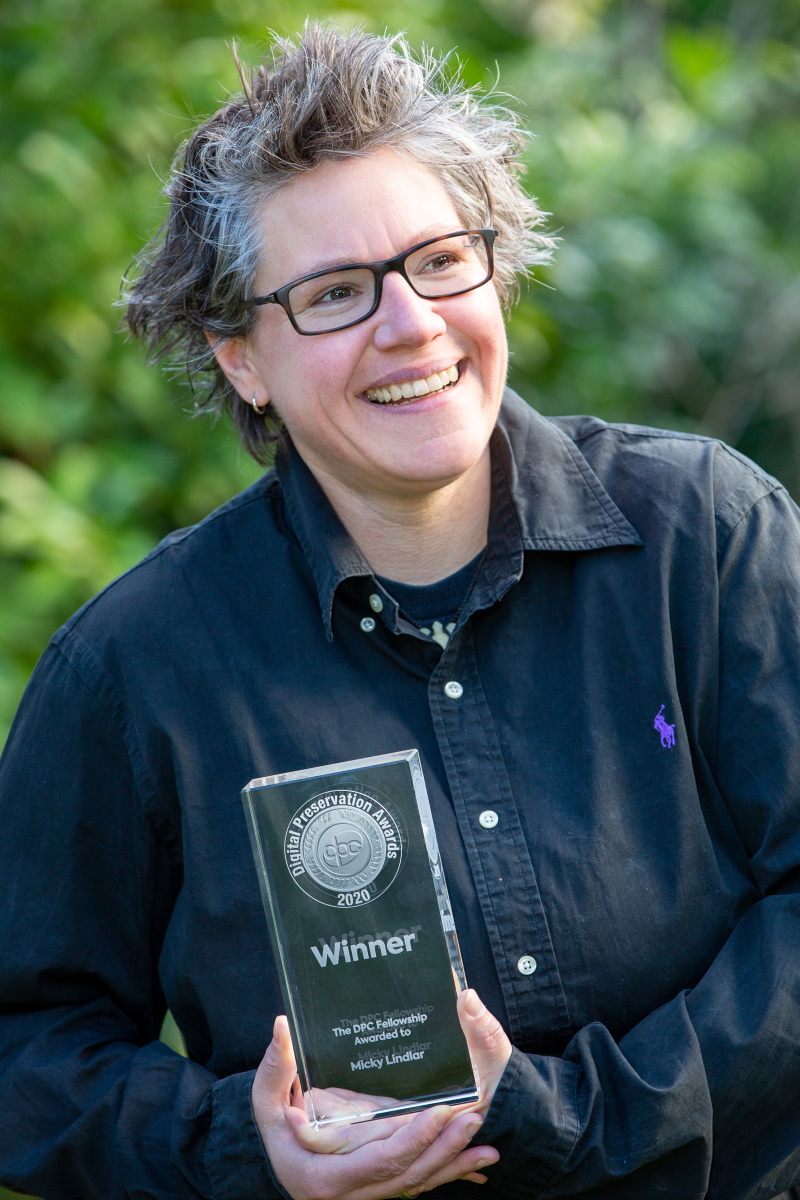 Find out about the Digital Preservation Awards 2020 Finalists
Drawing together the finalists' presentatations from the #WeMissiPRES event in September 2020, hear our Digital Preservation Awards judges as they introduce and reflect on the excellent, inspiring and innovative people and projects they have encountered throughout the awards process.
Watch and learn about each of our incredible finalists as they tell us more about their work.
See all Digital Preservation Awards 2020 Finalists
---
The Digital Preservation Awards are made possible by the expertise and support provided by our international panel of Judges, and funding from our sponsors.