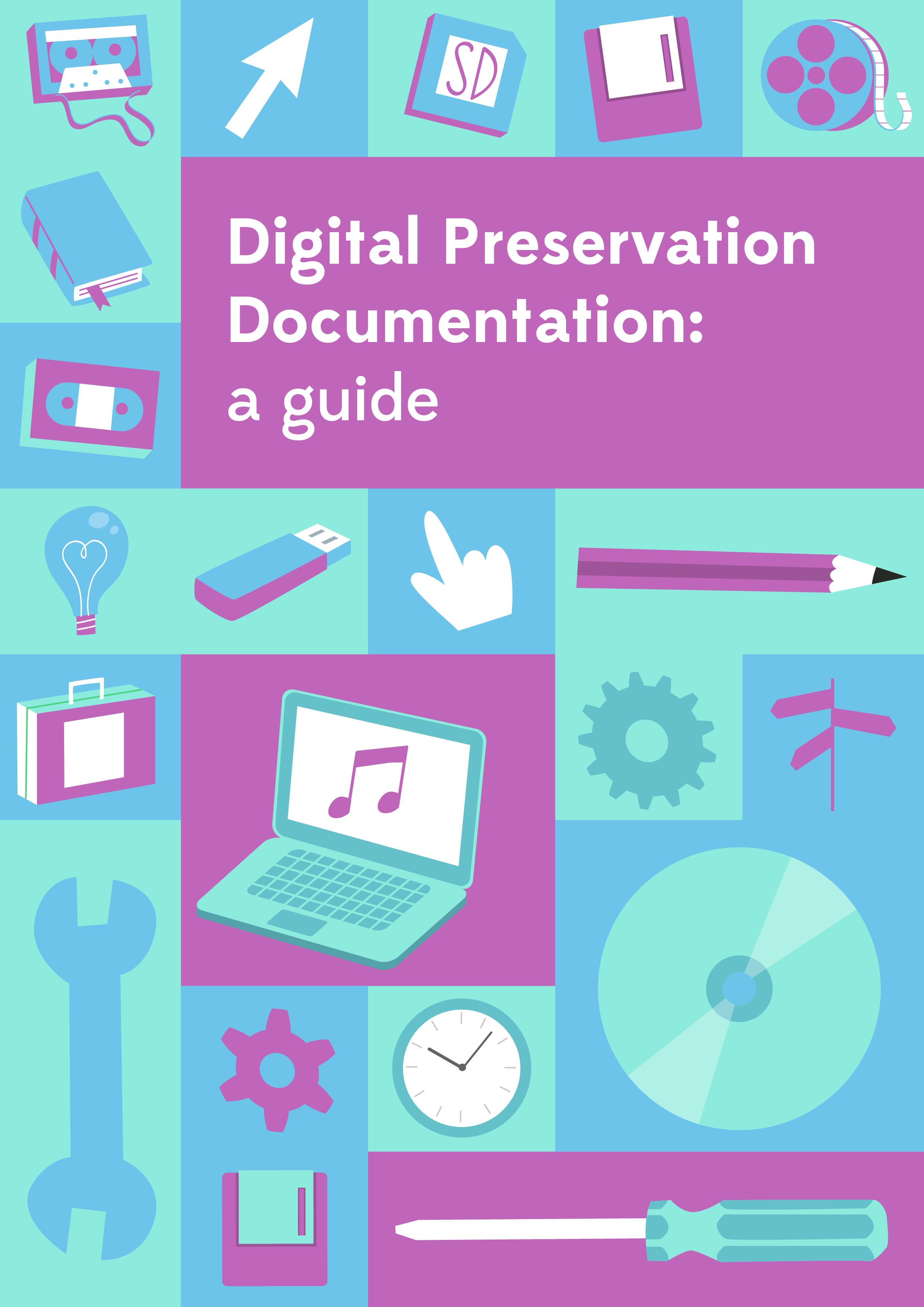 This guide provides advice on how to create and manage high quality documentation. It is aimed at digital preservation practitioners who create, update and maintain digital preservation documentation as part of their work.
In the context of this guide, 'documentation' refers to the documents that describe how digital preservation activities are carried out within an organization, for example recording a workflow or procedure, describing how to install and use a tool for a particular task or how digital preservation systems should be configured.
This guide discusses the importance of documentation, who it is for, and highlights some of the features of good and bad documentation. It goes on to provide some tips on creating documentation, including some of the tools or platforms available. Review and update of documentation is discussed, as are requirements for long term preservation.
This guide builds on the work of numerous members of the digital preservation community and brings together many good examples of digital preservation documentation. Our thanks go to all those DPC Members who engaged with discussions around documentation either through sharing their ideas in our focus groups, writing up or presenting case studies, or reviewing the text of the guide. Find out more about how this guide was created here.
| | |
| --- | --- |
| | An introduction to this guide, including audience and scope |
| | What should be documented? Why is it important? Who is it for? |
| | What does good and bad documentation look like? |
| | Tips for creating documentation, including tools, use of templates and style guides and the importance of testing |
| | How to update, manage versions and communicate changes |
| | Does your digital preservation documentation need preserving for the long term? |
| | A selection of written interviews and presentations from community members discussing their documentation practices |
| | Additional sources of information on documentation and helpful examples |
Suggested citation: Digital Preservation Coalition (2023) - Digital Preservation Documentation: a guide [http://doi.org/10.7207/documentation-23]
Do contact us with comments and feedback to help us improve this guide.
Thanks to Tom Woolley for the illustrations.