2022 - Winner of the International Council on Archives Award for Collaboration and Cooperation, presented by Meg Phillips and Neil Grindley
ARCHIVER Project
2022 - Winner of the Software Sustainability Institute (SSI) Award for Research and Innovation, presented by Neil Chue Hong and Kirsty Lingstadt
The effective preservation of archaeological virtual reconstructions
2022 - Winner of the Dutch Digital Heritage Network Award for Teaching and Communications, presented by Remco van Veenendaal and Roxana Maurer
Learning through doing: building digital preservation skills in Wales
2022 - Winner of the The National Archives (UK) Award for the Most Distinguished Student Work in Digital Preservation, presented by April Miller and Lotte Wijsman
sasha arden with 'Access to Artistic Content on CD-ROMs'
2022 - Winner of the Research Data Alliance Award for the Most Outstanding Digital Preservation Initiative in Commerce, Industry and the Third Sector, presented by Connie Clare and Karen Sampson
National Centre for Truth & Reconciliation Digital Preservation Program
2022 - Winner of the Award for Safeguarding the Digital Legacy, presented by Kieran O'Leary and Patricia Sleeman
Archiving Reproductive Health
2022 - Winner of the DPC 20th Anniversary Award, presented by Kevin Ashley and Edith Halvarsson
PREMIS Data Dictionary and related resources
2022 - The DPC Fellowship Award, presented by Micky Lindlar and Barbara Sierman
Neil Beagrie
Adrian Brown
Dr. Denise de Vries
Nancy Y McGovern
Prof. Zhang Xiaolin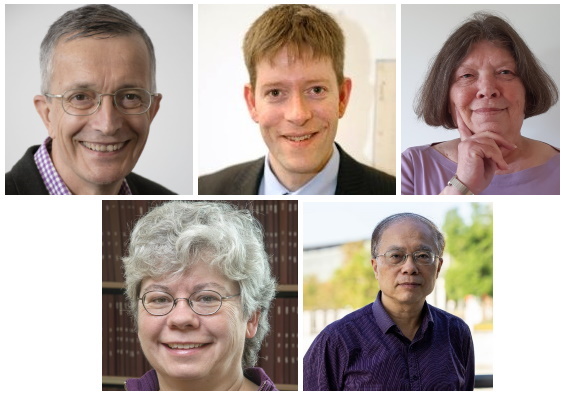 2020 - Winner of the International Council on Archives Award for Collaboration and Cooperation, presented by Anthea Seles and Neil Grindley
NDSA Levels of Digital Preservation Revision Project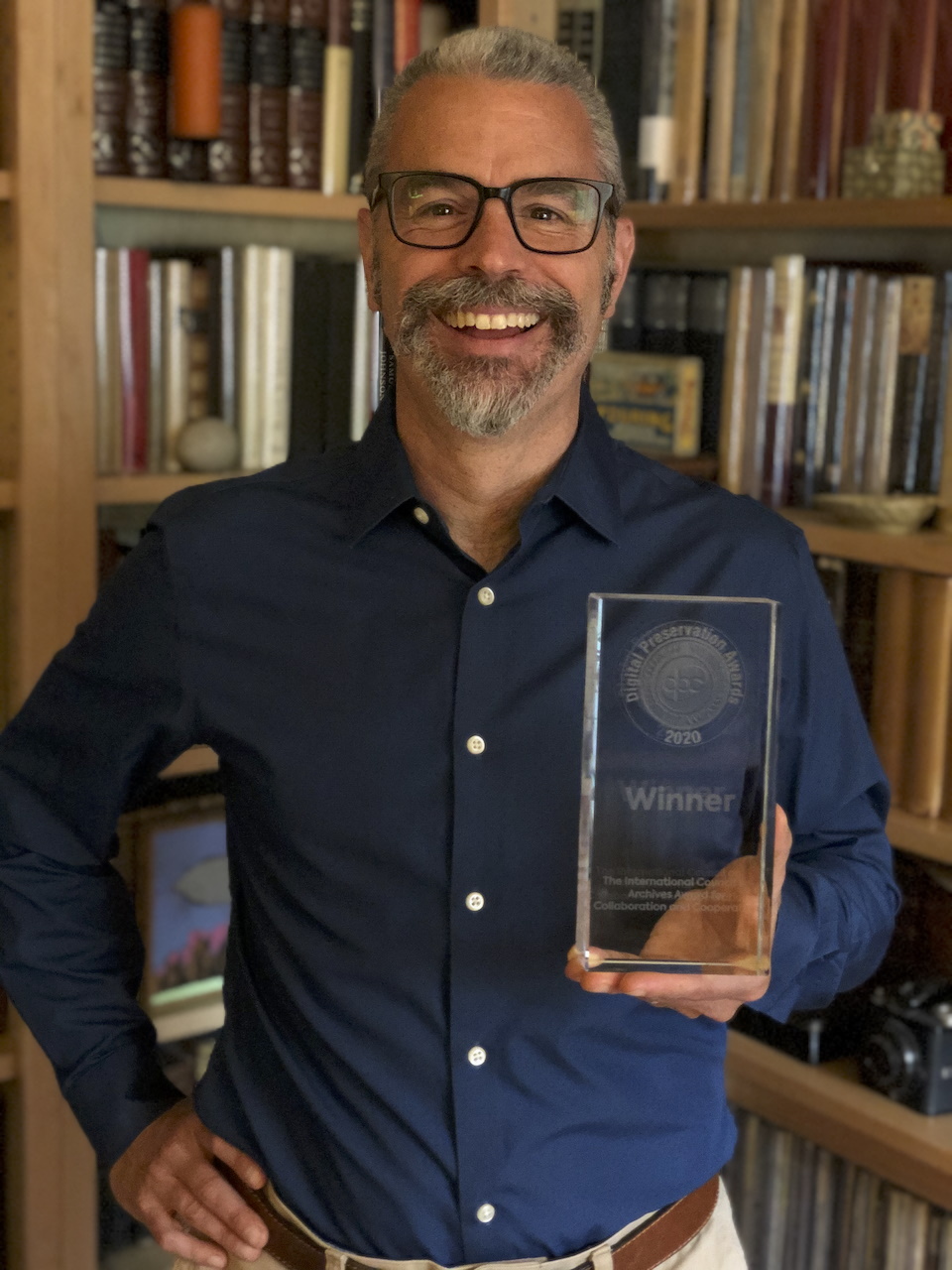 2020 - Winner of the Software Sustainability Institute (SSI) Award for Research and Innovation, presented by Neil Chue Hong and Sally McInnes
Levels of Born Digital Access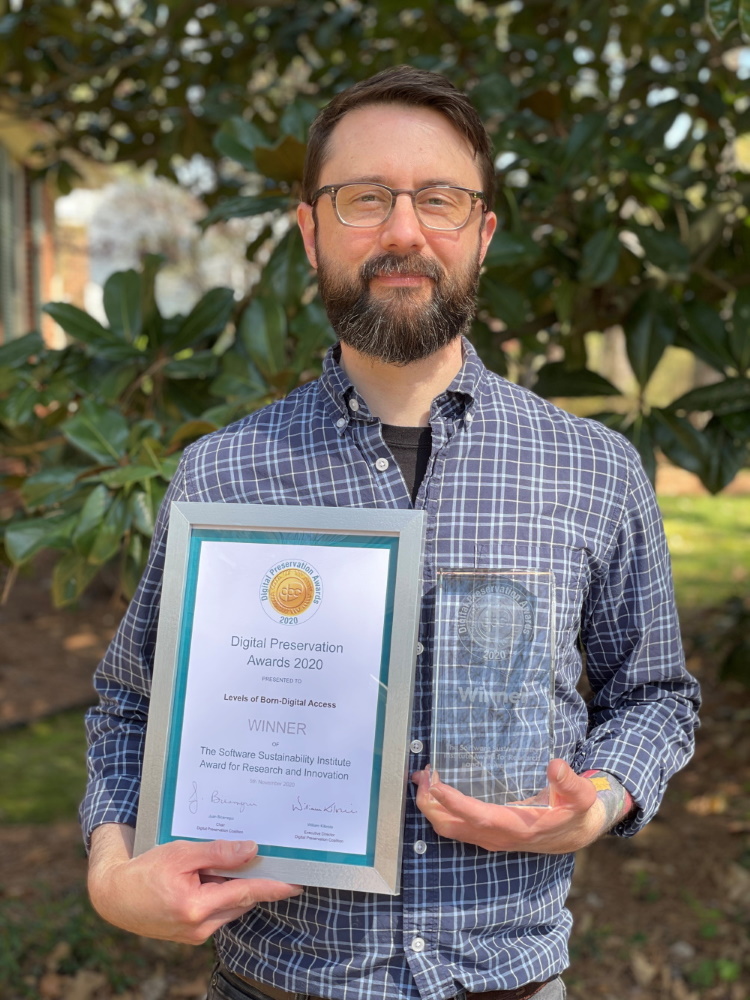 2020 - Winner of the Dutch Digital Heritage Network Award for Teaching and Communications, presented by Marcel Ras and Sheila Morrissey
Digital Records Curation Programme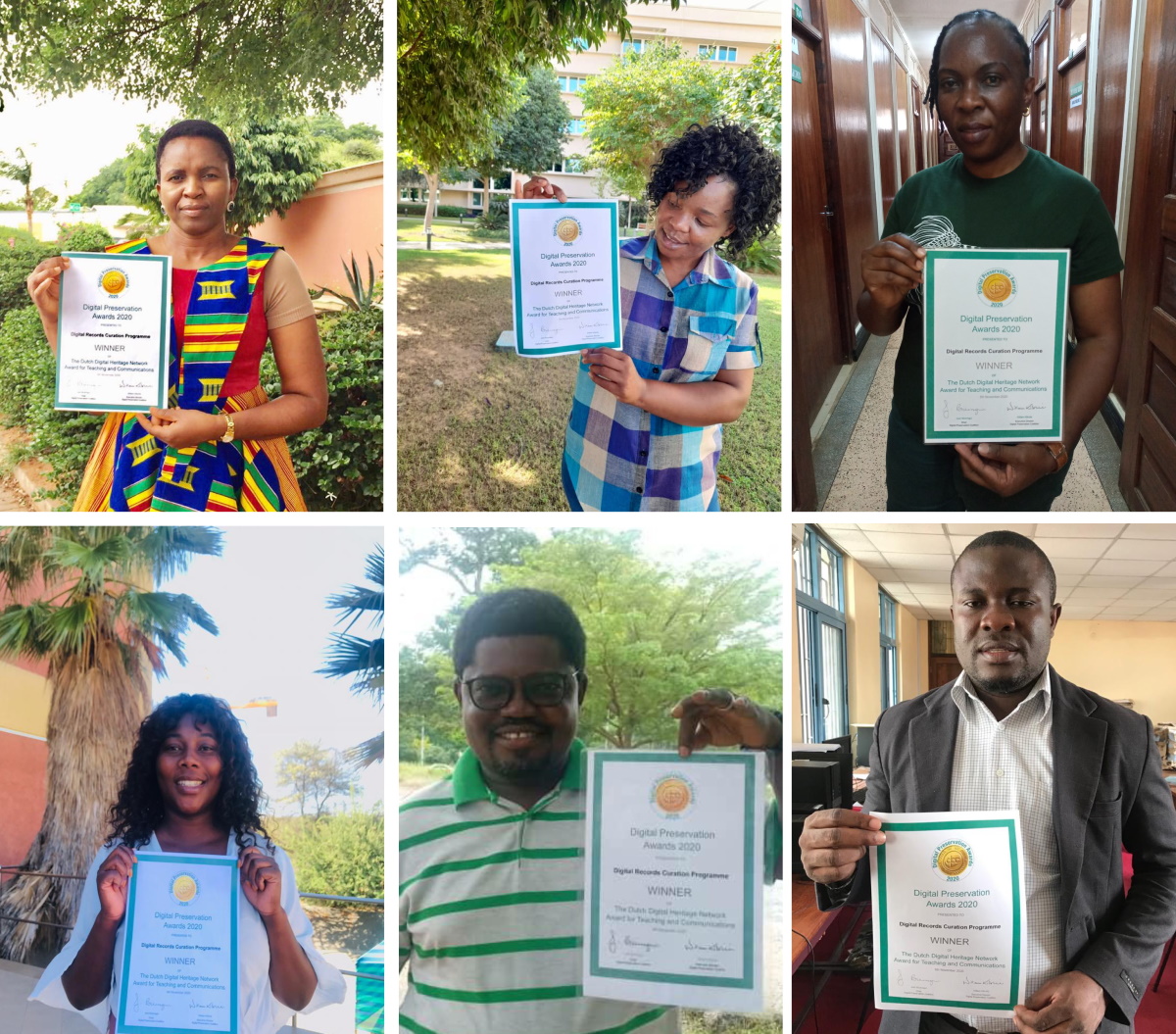 2020 - Winner of the National Records of Scotland (NRS) Award for the Most Distinguished Student Work in Digital Preservation, presented by Susan Corrigall and Angela Beking
Lotte Wijsman with 'The Significant Properties of Spreadsheets: Stakeholder Analysis'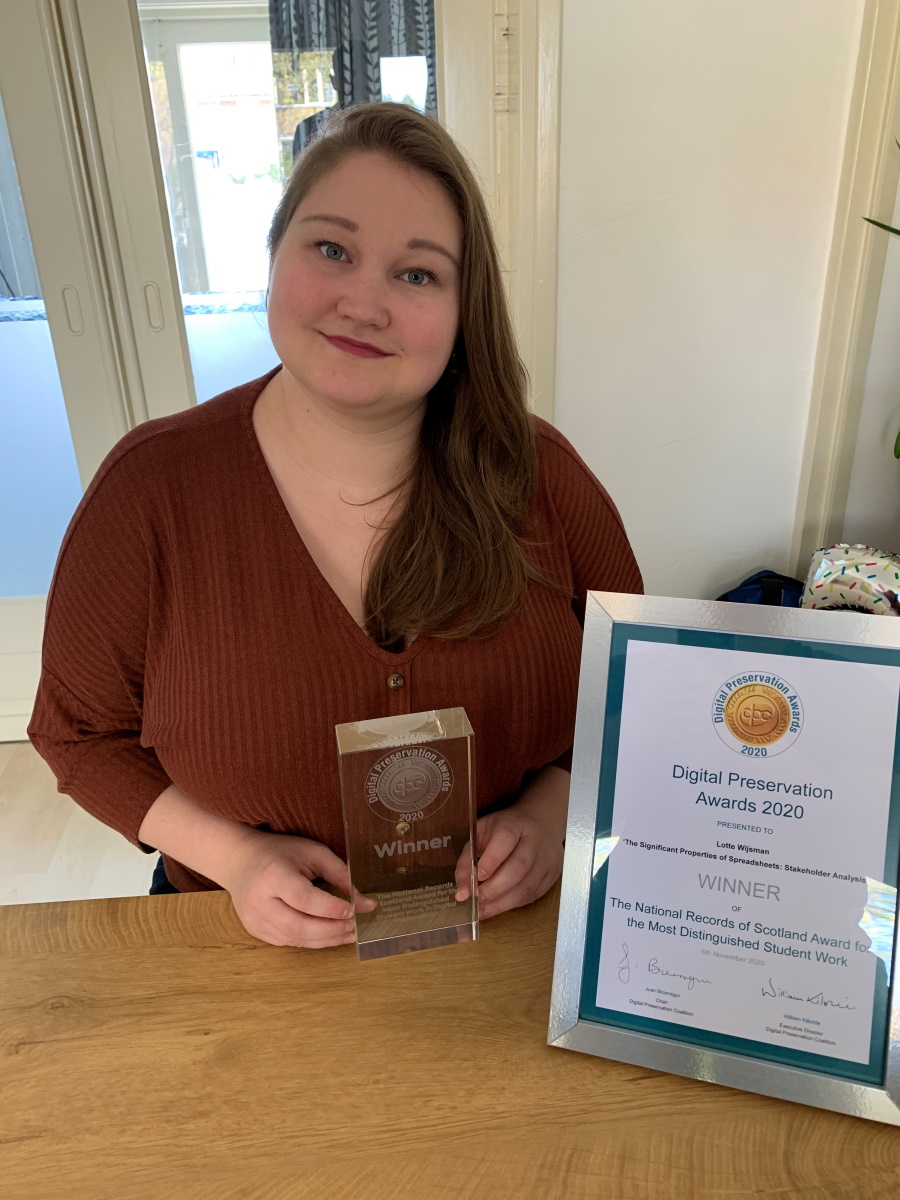 2020 - Winner of the DPC Award for the Most Outstanding Digital Preservation Initiative in Commerce, Industry and the Third Sector, presented by Karen Sampson and Neil Jefferies
UNHCR Records and Archives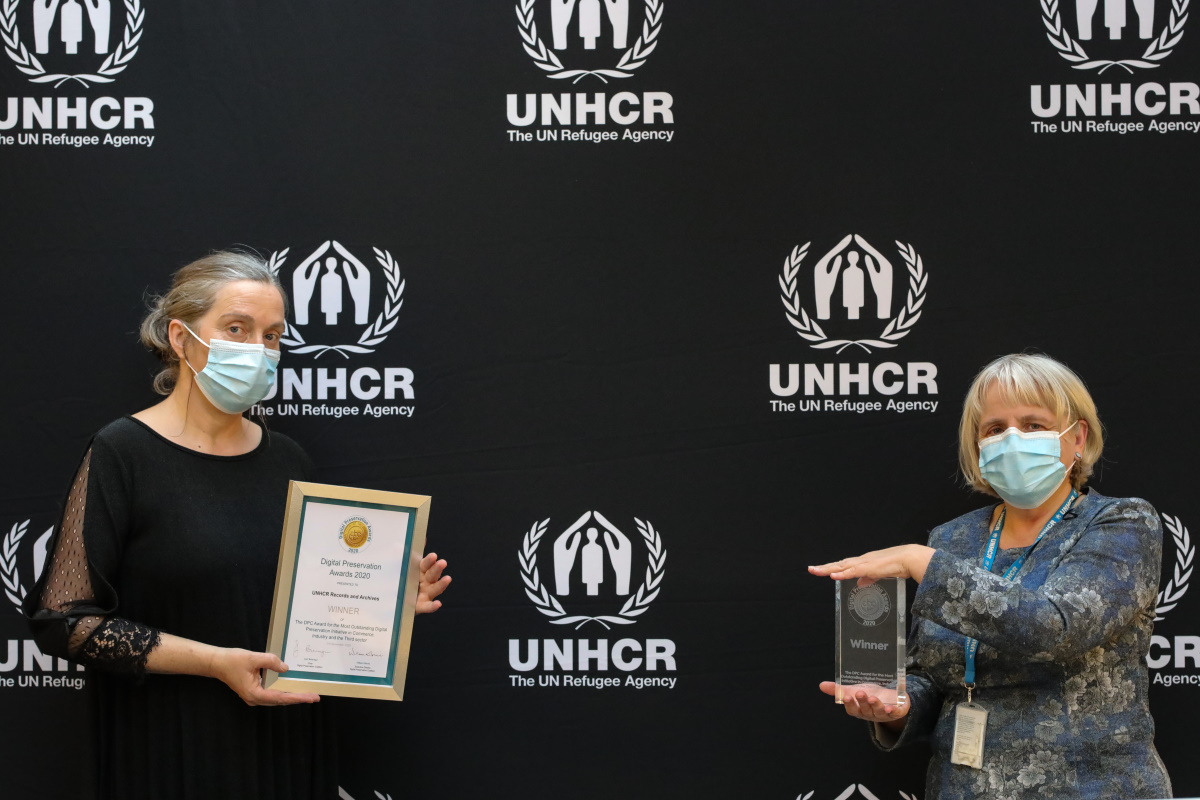 2020 - Winner of The National Archives (UK) Award for Safeguarding the Digital Legacy, presented by John Sheridan and April Miller
UK Web Archive: celebrating 15 years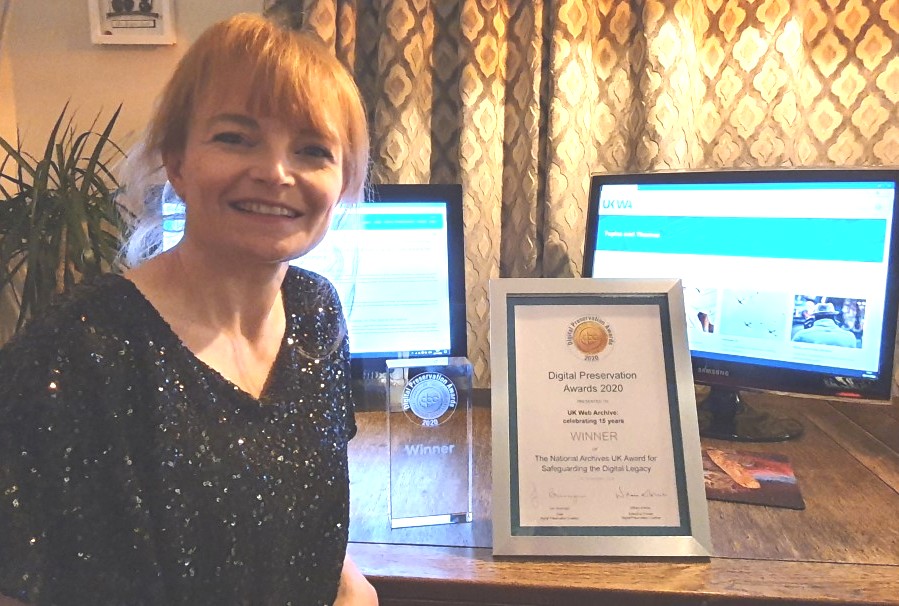 2020 - The DPC Fellowship Award, presented by Richard Ovenden
Micky Lindlar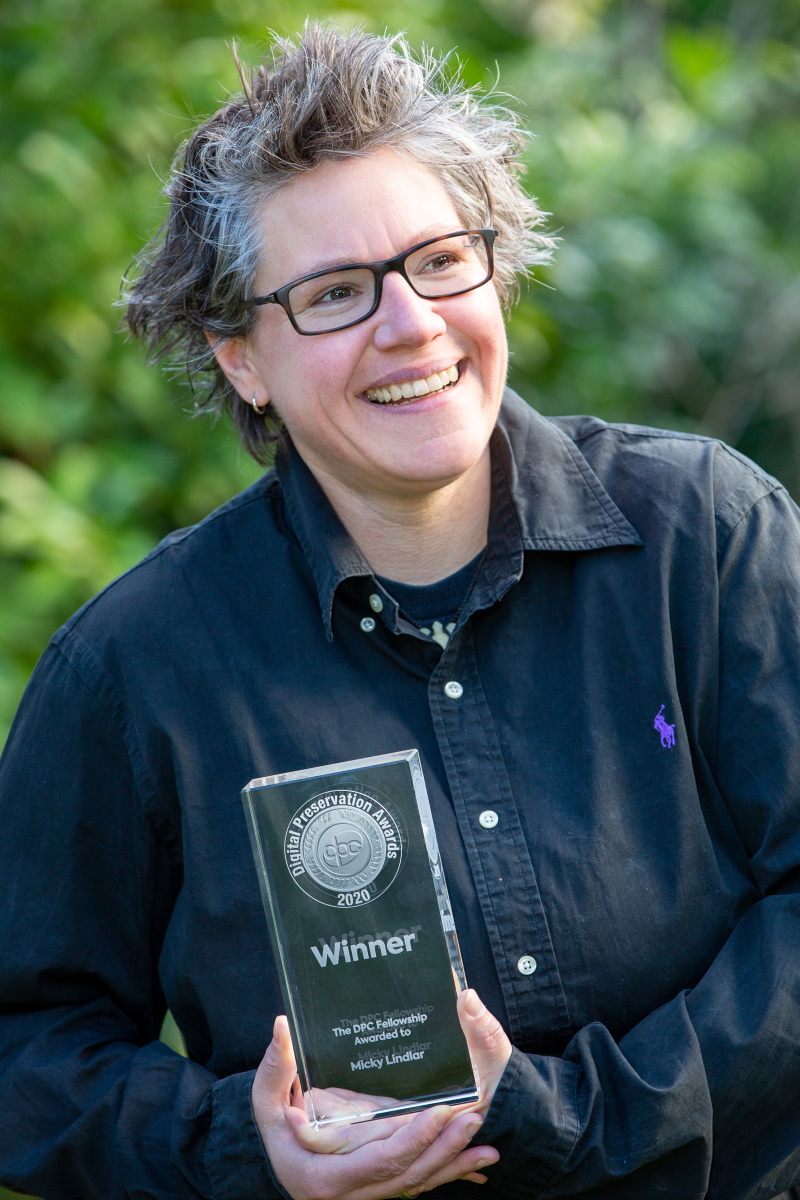 2018 - The Software Sustainability Institute (SSI) Award for Research and Innovation, presented by Neil Chue Hong, SSI and Natalie Harrower, Digital Repository of Ireland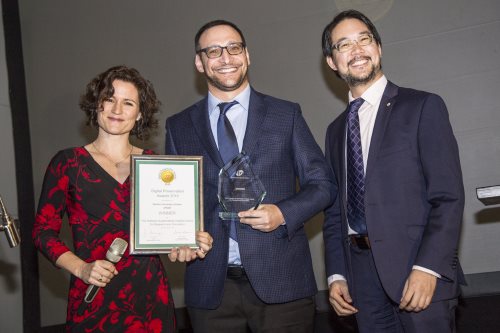 The DPC Award for Teaching and Communications, presented by Sally McInnes, National Library of Wales and Neil Grindley, Jisc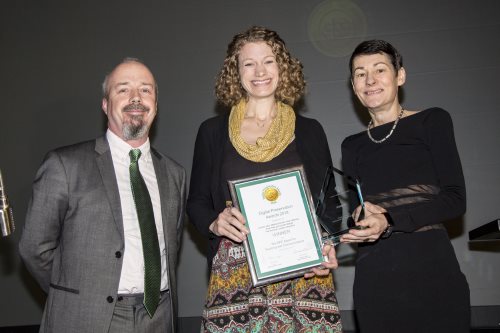 The National Records of Scotland (NRS) Award for the Most Distinguished Student Work in Digital Preservation, presented by Laura Mitchell, NRS and Laura Molloy, University of Oxford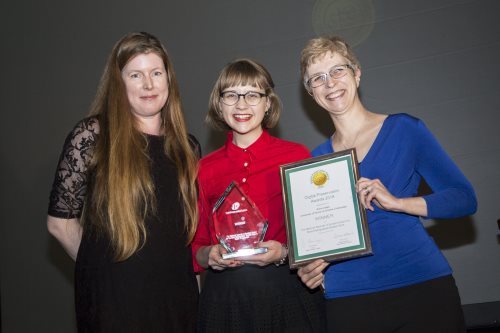 The Open Data Institute (ODI) Award for the Most Outstanding Digital Preservation Initiative in Commerce, Industry and the Third Sector, presented by David Beardmore, ODI and Sheila Morrissey, Portico
The National Archives Award for Safeguarding the Digital Legacy, presented by Valerie Johnson, The National Archives and Neil Jefferies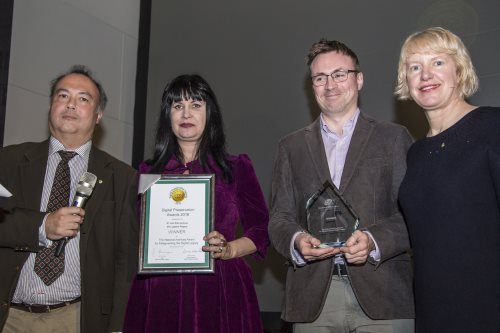 The DPC Fellowship Award, presented by Richard Ovenden, Bodleian Libraries
Barbara Sierman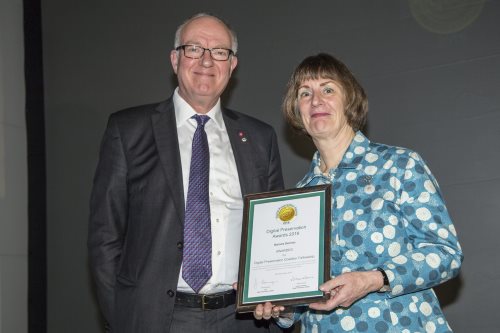 2016 - The Software Sustainability Institute (SSI) Award for Research and Innovation: NCDD and NDE, 'Constructing a network of nationwide facilities together' presented by Neil Chue Hong, SSI and Dave Tarrant, ODI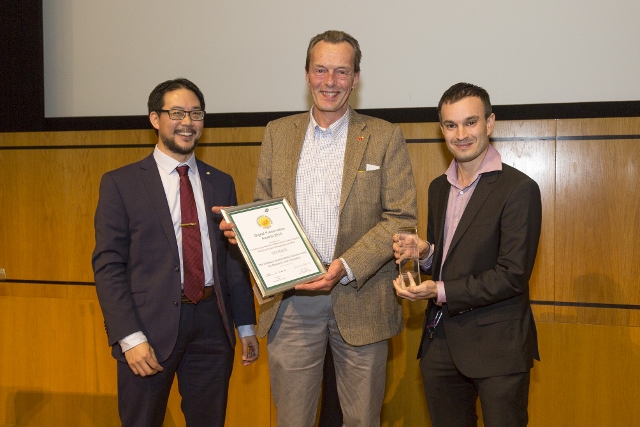 2016 - The NCDD Award for Teaching and Communications: The National Archives and The Scottish Council on Archives: 'Transforming Archives/Opening Up Scotland's Archives', presented by Marcel Ras, NCDD and Margriet van Gorsel, Dutch National Archives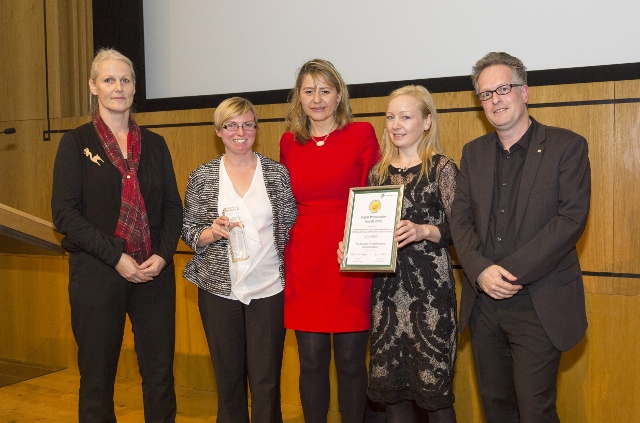 2016 - The DPC Award for the Most Distinguished Student Work in Digital Preservation: Anthea Seles, University College London and 'The Transferability of Trusted Digital Repository Standards to an East African context' presented by Daniela Duca, Jisc and Steve Daly, BBC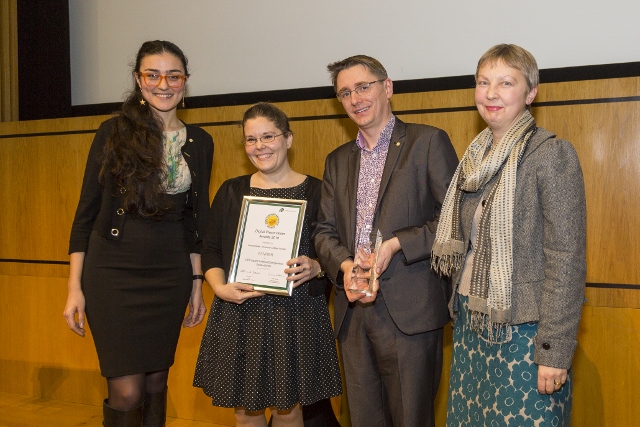 2016 - The DPC Award for the Most Outstanding Digital Preservation Initiative in Industry: HSBC, 'Global Digital Archive System (GDA)' presented by Tim Gollins, National Records of Scotland and Sharon McMeekin, DPC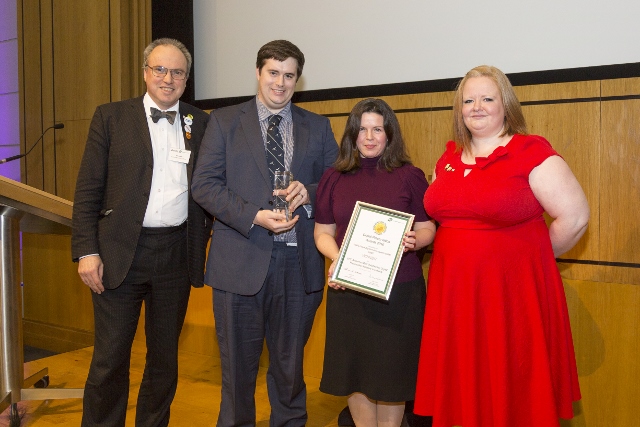 2016 - The National Archives Award for Safeguarding the Digital Legacy: Amsterdam Museum and Partners, 'The Digital City revives: A case study of web archaeology' presented by John Sheridan, The National Archives and Louise Lawson, Tate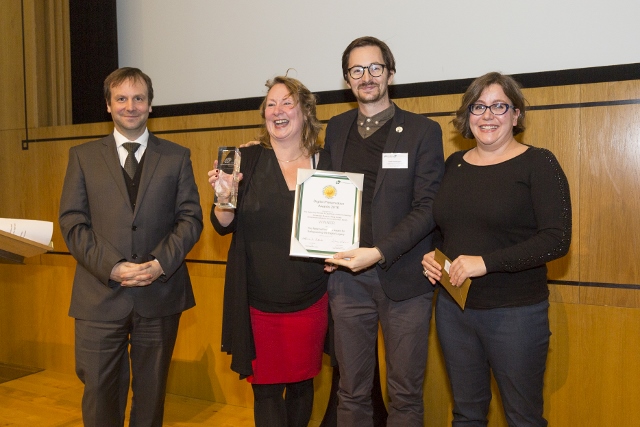 2016 - The DPC Fellowship Award: Brewster Kahle, Internet Archive presented to Chris Booth by Richard Ovenden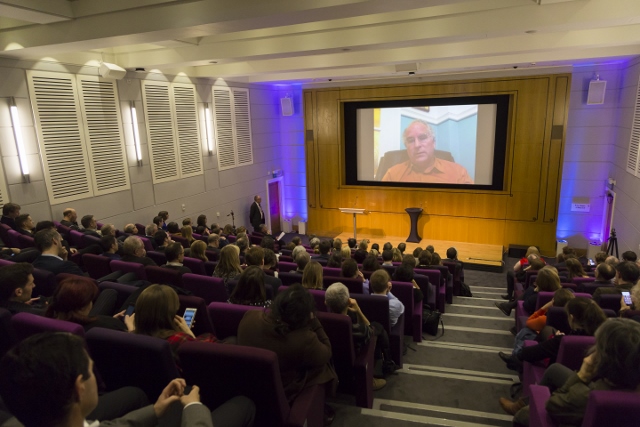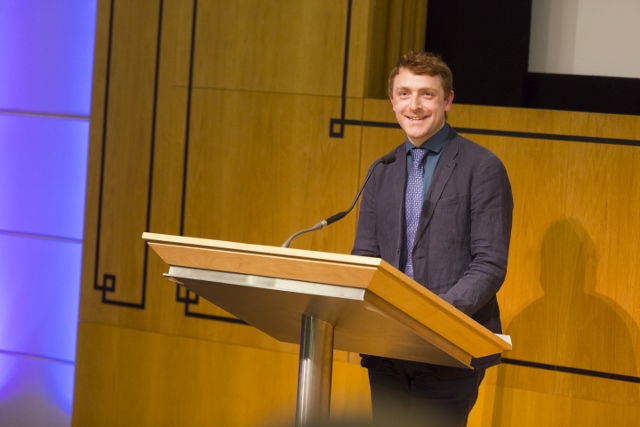 2014 - The University of Freiburg and partners with 'bwFLA Functional Long Term Archiving and Access' (The OPF Award for Research and Innovation presented by Ed Fay, OPF and Sandra Collins, Digital Repository of Ireland)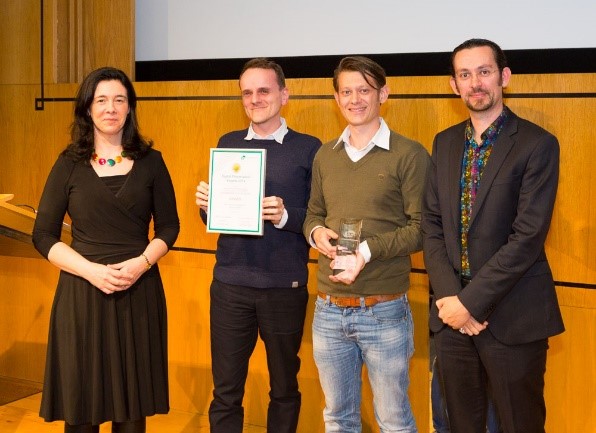 2014 - Alasdair Bachell from the University of Glasgow with 'Game Preservation in the UK (The DPC Award for the Most Distinguished Student Work in Digital Preservation)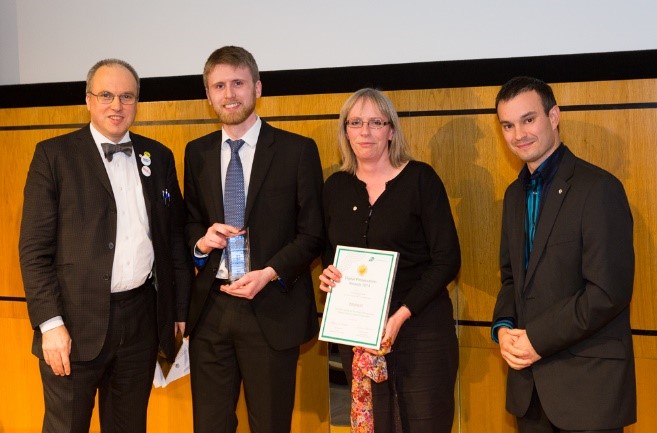 2014 - Adrian Brown for his 'Practical Digital Preservation: a how to guide for organizations of any size' (The NCDD Award for Teaching and Communications)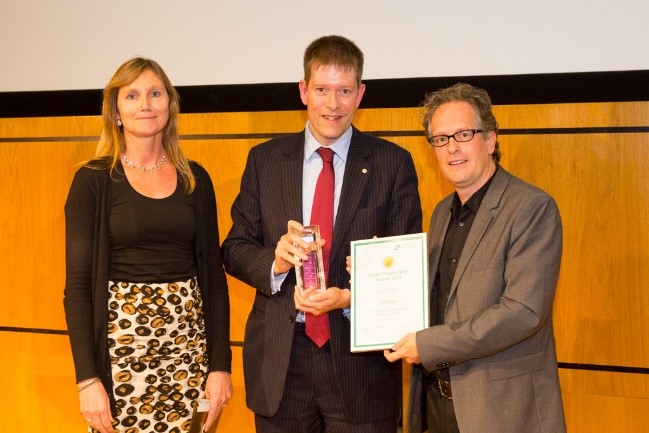 2014 - University of Manchester for their 'Carcanet Press Email Archive (The DPC Award for Safeguarding the Digital Legacy)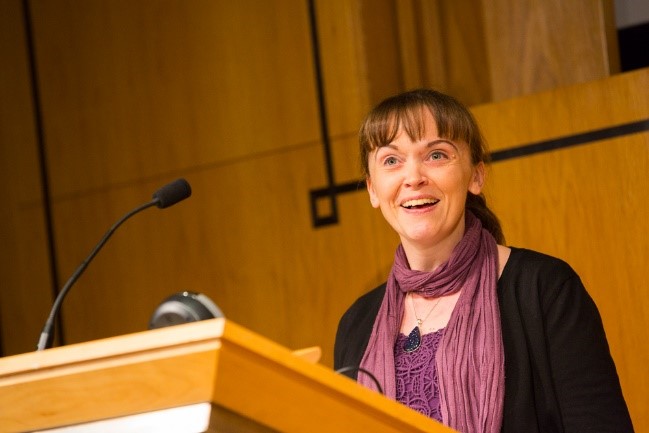 2012 – Archaeology Data Service (Decennial Award for An Outstanding Contribution to Digital Preservation).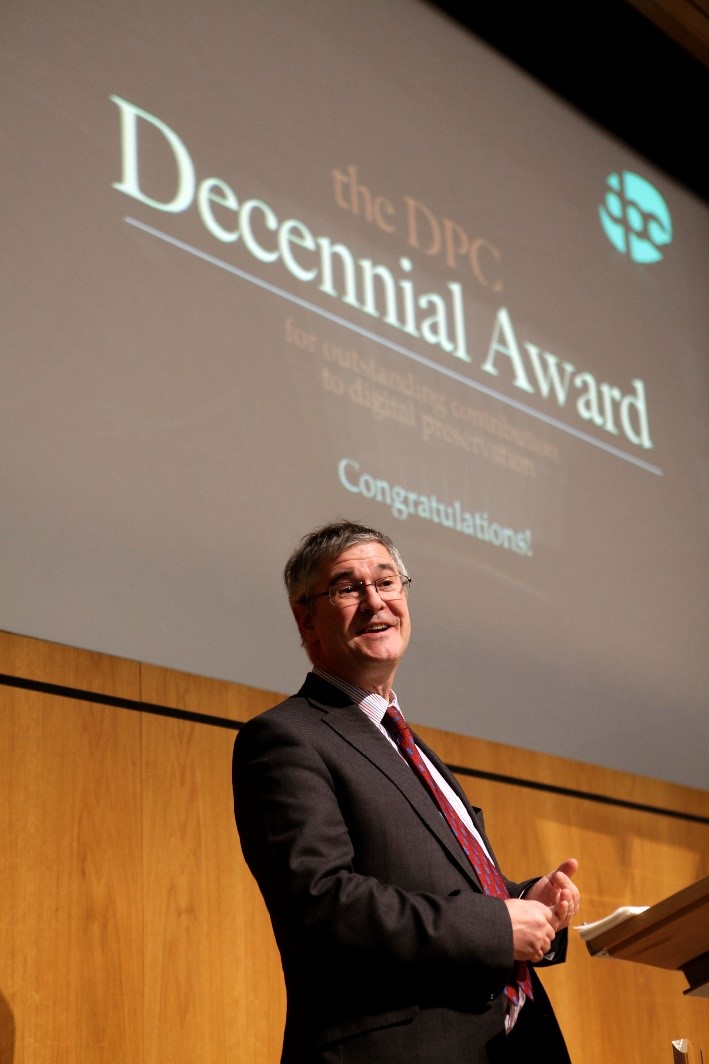 2012 – Digital Preservation Training Programme (Award for Teaching and Communications).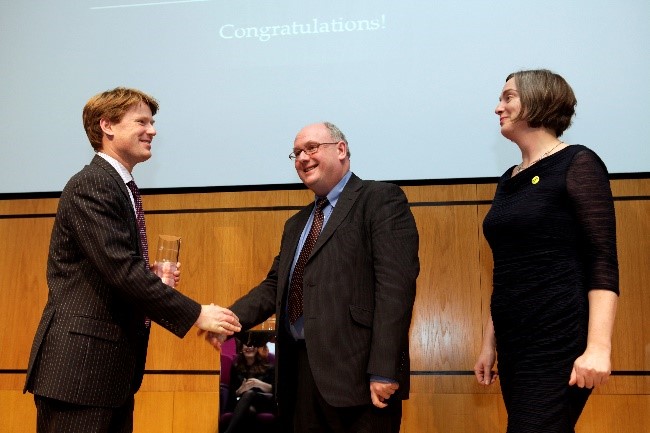 2012 – The PLANETS Project (Award for Research and Innovation).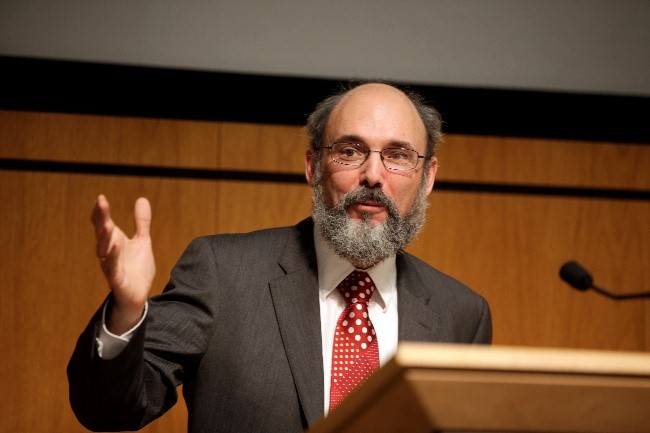 2010 – The Los Alamos National Laboratory and Old Dominion University for the Memento Project.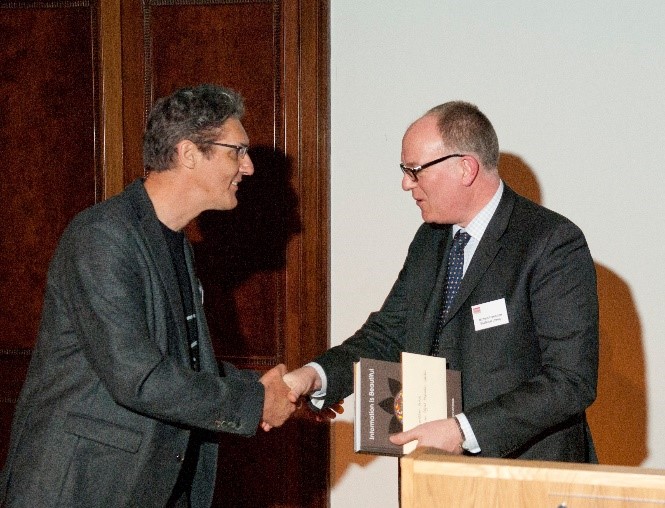 2007 – The National Archives for the PRONOM and DROID projects.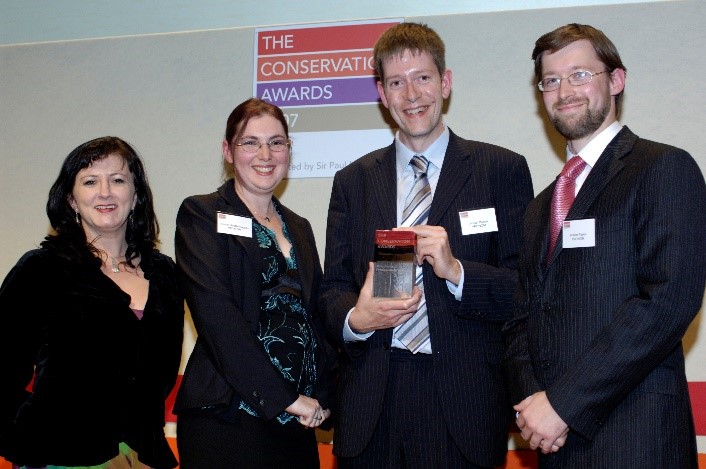 2005 – PREMIS – the Preservation Metadata: Implementation Strategies Working Group.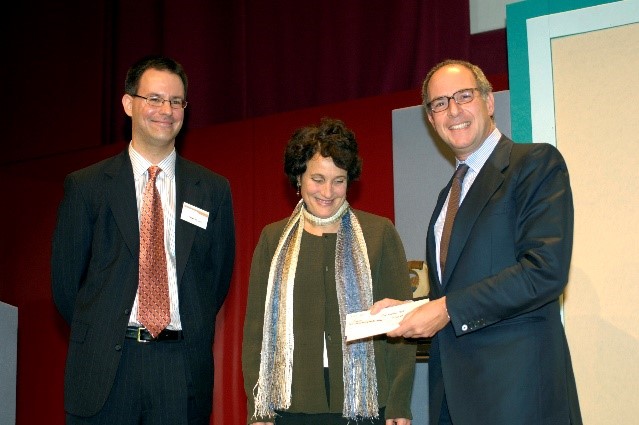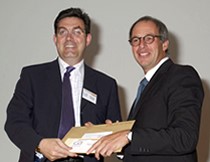 2004 – The National Archives, The Digital Archive project.