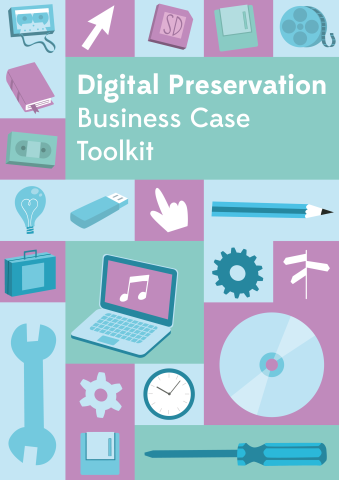 This Toolkit provides information to assist in the construction of a business case for resourcing digital preservation activity.
The first version of the Business Case Toolkit was created in a 3 day workshop in 2013, that followed the format of a Book Sprint and was part of the SPRUCE Project. A second book sprint in 2022 created a brand new version of the Toolkit released in 2023.
An overview and introduction to business cases and this toolkit.
Use this to find out more about the toolkit and how to apply it.

Experience pooled from within the DPC on what makes a good policy.
Use this to avoid obvious pitfalls and take advantage of approaches that have been successful for other DPC Members.

Understanding the context and preparations that are needed before producing a business case.
Use this to establish the best foundation for your business case.

An outline of the main steps to follow in constructing your business case including research, drafting, validation and delivery.
Use this to plan out how you will develop your proposal.

An exploration of the detail that makes up an evidenced and convincing business case.
Use this to guide the development of the content of your proposal.

Motivations for 4 common business case targets.
Use this to build a convincing and realistic proposal.

A summary of hints and tips on writing business cases and selling your proposal to your organization.
Use this to ensure you create a positive and convincing business case.

A list of additional guidance materials relating to business cases.
Use this as a reference point for further reading on the subject.
Thanks go out to the DPC Members, Supporters and Staff who contributed to version 2.0 of the Toolkit: Lydia Bennett, Iron Mountain - Neil Grindley - Jisc, Edith Halvarsson - Bodleian Libraries, Sharon McMeekin - Digital Preservation Coalition, Sarah Middleton - Digital Preservation Coalition, Michael Popham - Digital Preservation Coalition, Angela Puggioni - Digital Preservation Coalition, Sean Rippington - University of St Andrews Library, Paul Wheatley - Digital Preservation Coalition
Thanks to Tom Woolley for the illustrations.