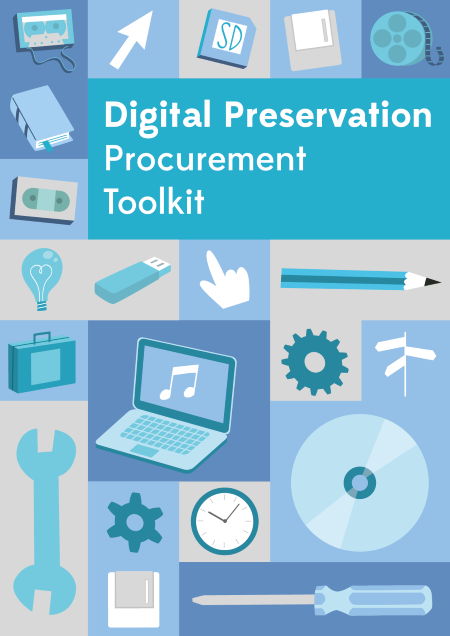 Use this to help deliver a successful procurement of third party digital preservation services or infrastructure
This Toolkit does not aim to provide a guide to procurement itself, but instead to provide advice on how to get the best result possible out of a procurement process with a minimum of pain. It has been designed primarily for DPC Members who are procuring services, but it will also provide benefits to DPC Supporters by improving communication, clarity and efficiency throughout a procurement. Consultation with both DPC Members and DPC Supporters suggests that both parties have much to gain if the taxing process of procurement can be improved.
Version 2 of this Toolkit, launched May 2022, includes revisions and a new resource on Core requirements for a digital preservation system.
Please note that the Lessons Learned section is available to DPC members only, who should login to use it.
A foreword and introduction to this Toolkit, with thoughts on future development
Use this to find out more about the toolkit and how to apply it.

DPC Members only

A detailed guide providing lessons learned on procurement based on DPC Members experiences.
Use this to focus your procurement process on choosing the right solution, and avoiding common pitfalls.

A structure for describing preservation system requirements in a standardized manner.
Use this to organize and communicate your requirements clearly. Avoid reinventing the wheel.

10 high-level functional requirements for a digital preservation system
Consider this as a starting point for developing your own requirements, or as a tool for communicating DP requirements to non-DP staff.

Requirements for procuring an IT system that may contain records for rentention beyond the life of the system
Use this to prevent new IT systems from creating digital preservation problems of the future

DPC Members only

Recordings of the DPC team questioning our DPC Supporters on key issues identified by DPC Members.
Use these recordings to get a feel for the different offerings, outlook and ways of working of key vendors - essential research.

A list of additional guidance materials relating to procurement.
Use this as a reference point for further reading on the subject.
The Core requirements for a digital preservation system were developed in conjunction with the Nuclear Decommissioning Authority.
The Digital Preservation Policy Toolkit was collated by Paul Wheatley, and was the built on the wealth of knowledge offered by DPC Members and Supporters - many thanks to them for their generous contributions to this toolkit.
Thanks to Tom Woolley for the illustrations.
Please note that the "Lessons Learned in digipres procurement section is made available for DPC Members only and is not CC-BY-NC.