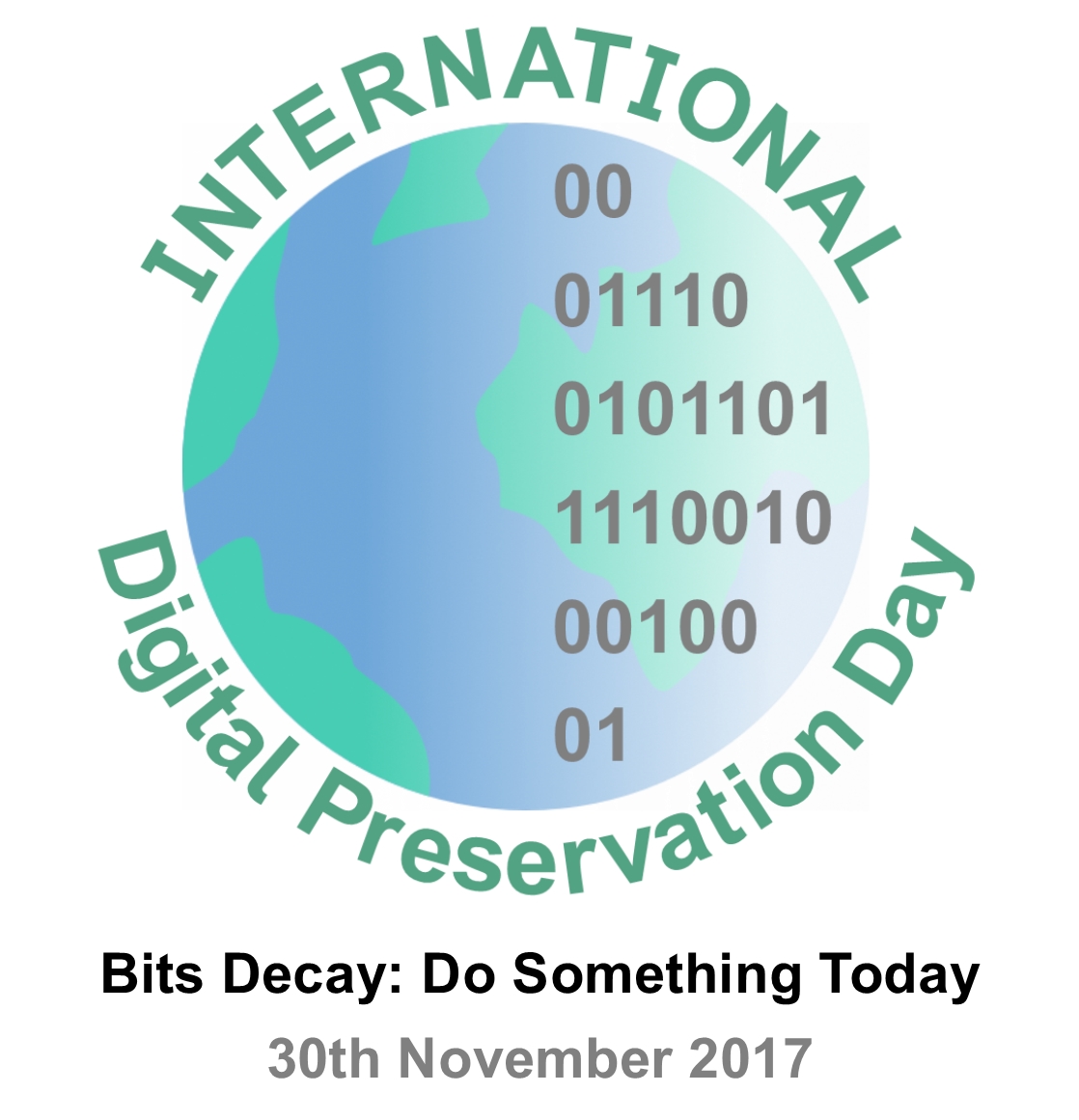 With the first International Digital Preservation Day (IDPD17) on 30th November just over two months away, the Digital Preservation Coalition (DPC) is inviting all data creators, curators and consumers from around the world to contribute and prepare to share stories of their own 'digital preservation day.'
International Digital Preservation Day is open to anyone interested in safeguarding digital materials and is intended to celebrate the opportunities created by digital preservation, by providing a window into the daily activities which ensure digital content remains robust and sustainable. In order to create as full a picture as possible, the sharing of a wide range of experiences, activities, projects, collections and challenges is encouraged - from members and non-members alike.
Some suggestions for contributions are as follows, although alternative proposals are welcomed:
Organized by the DPC and supported by digital preservation networks around the world, IDPD17 is just one of the ways the Coalition helps raise awareness of the strategic, cultural and technological issues which make up the digital preservation challenge. The DPC also supports members through other advocacy activities, workforce development, capacity-building and partnership; helping members to deliver resilient long-term access to digital content and services, and derive enduring value from their digital collections.
For a detailed program and more information about International Digital Preservation Day visit the event page on the DPC website, follow the hashtags #BitList and #IDPD17 on Twitter for updates or contact This email address is being protected from spambots. You need JavaScript enabled to view it. for more details.