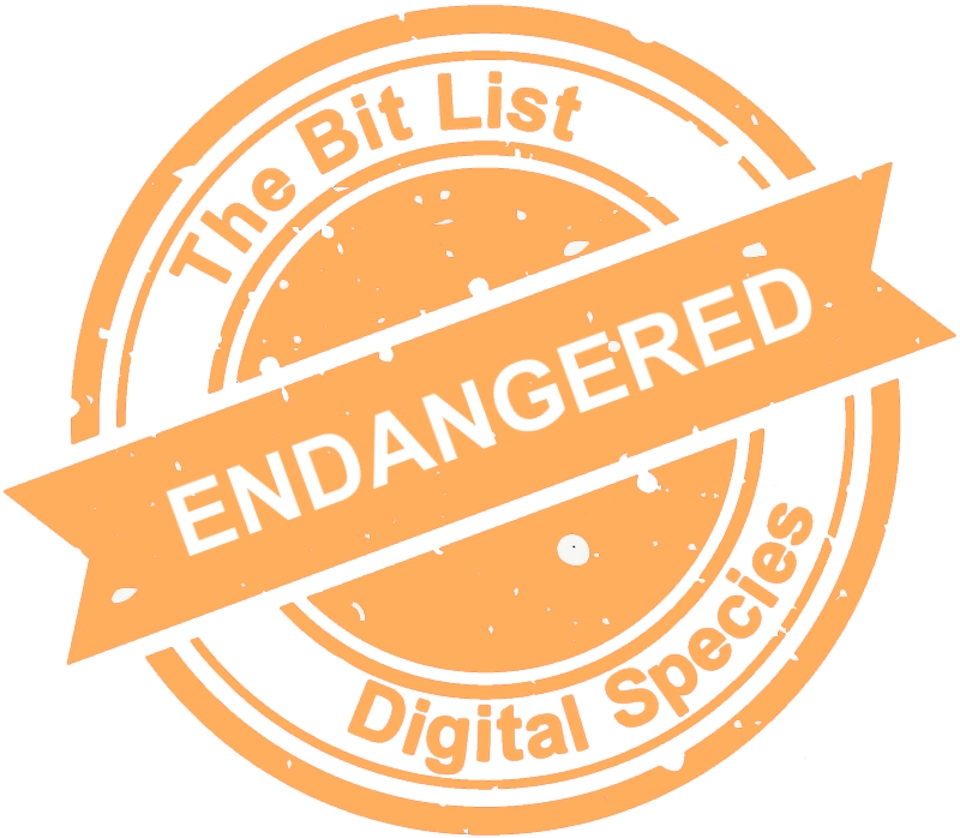 Each year the Digital Preservation Coalition (DPC) runs a large-scale awareness raising campaign in the run up to World Digital Preservation Day in November.
And in 2021, we will be relaunching the 'BitList' of Digitally Endangered Species!
The DPC's 'BitList' of Digitally Endangered Species is a community-sourced list of at-risk digital materials. By compiling and maintaining this list over the coming years, the DPC aims to highlight the need for action to preserve high-value digital content that is critically endangered, whilst celebrating the progress the digital preservation community has made to ensure a secure digital legacy.
This year we have given our nominations capture process an overhaul and DPC Members are invited to participate in a pilot of the new process, with live data!
The nominations form will open for priority DPC Member access next week, with full community access shortly after.
Current entries include content types; where the risk is caused or aggravated by the structure of the content, media types; where the risk is caused or aggravated because of the media used, and specific contexts; where the risk to the material connected to the context of production and use, rather than the format or media.
Your nominations for 2021 could combine all of these themes.
More information on how and where to make your BitList nominations will be made available next week.