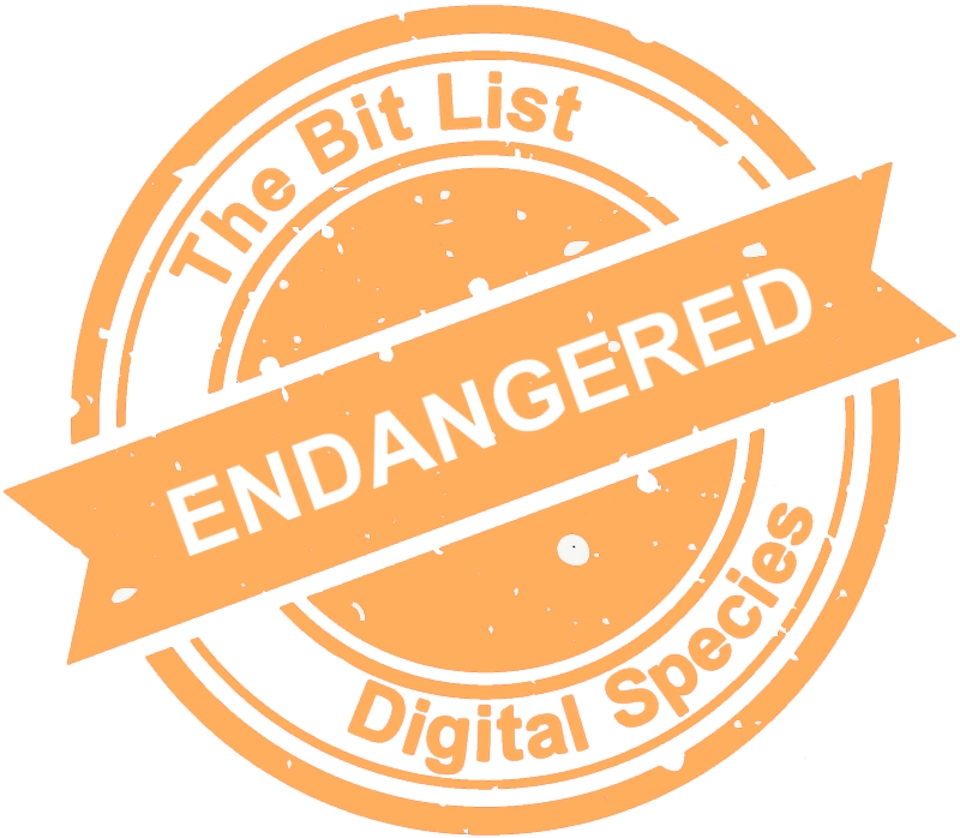 The Digital Preservation Coalition (DPC) invites the digital preservation community to submit nominations for its 2021 edition of the 'BitList.'
Nominations close next week: Monday 2nd August, 23:59 UTC.
The DPC's BitList of Digitally Endangered Species is a community-sourced list of at-risk digital materials which is revised every two years and highlights the need for action to preserve high-value digital content that is critically endangered, as well as calling for significant cultural change to the way we value digital resources.
The global digital preservation community is invited to nominate at risk content now!
"Every agency or manager depending on digital resources needs to take the digital preservation challenge seriously," says William Kilbride, Executive Director of the DPC. "The BitList gives the global digital preservation community a chance to communicate that challenge from practical experience. Digital materials are born vulnerable."
Current entries include content types like social media or specific file formats; media types like floppy disks or obsolete optical media; or data from specific contexts like politically sensitive content or community archives which are not at risk for any technical reason but reside in unstable contexts.
Nominations to the BitList 2021 could combine any or all of these themes.
Make your nomination for the DPC's Digitally Endangered Species by Monday 2nd August
Join the twitter conversation about the Digitally Endangered Species list using the hashtag #BitList and #WDPD2021.