The Digital Preservation Coalition (DPC) is delighted to share its new program of activities for the coming year. The prospectus contains comprehensive plans for returning publications, webinars, specialist briefing days, as well as other new exciting activities and resources focused on a range of priority topics within digital preservation.
Identified by members through the latest DPC 'Connecting the Bits' online consultation, the activities respond to real and current issues experienced by the global digital preservation community, building the capability and skills to respond positively and effectively to emerging challenges. The new program is released in the context of the DPC's international strategy and aims to be accessible to the DPC's members and wider community, whatever their geographic location.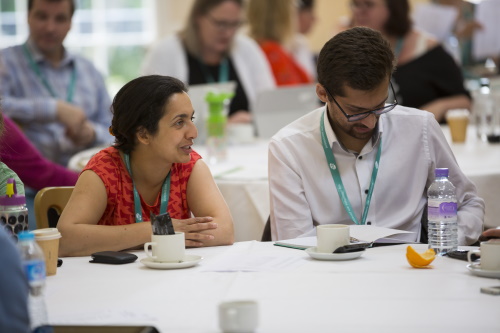 "Our international strategy recognizes that digital preservation is a global challenge," explains Executive Director of the DPC, William Kilbride, "so the Coalition needs to be scaled to meet that challenge. We've been invited on numerous occasions to extend our provision and become a trusted and accountable partner to all digital preservationist around the world. What we've come to realize is that, by extending our membership globally, we also enhance the impact of our offering to long-established members and supporters."
To make its workforce development provision more globally accessible, the DPC will undertake a full review of its training program this year with a view to taking introductory training online following a member-trial. In place of the usual roadshows and Student Conference, the DPC has offered to bring the day long 'Getting Started in Digital Preservation' and 'Making Progress in Digital Preservation' training sessions to members' own offices upon request and welcomes invitations to speak directly to students at their teaching institutions. Scheduling these sessions will depend on other program commitments.
This approach enables the DPC to offer new intermediate level courses on topics including 'Email Preservation,' 'Web Archiving' and 'Digital Preservation Carpentry,' as well as repeating the popular 'Advocacy for Digital Preservation' training session in the summer of 2020.
Also new for 2019-2020, the DPC will be launching a resource called the Rapid Assessment Model (DPC RAM); a maturity modelling tool that has been designed to enable a rapid benchmarking of an organization's digital preservation capability whilst remaining agnostic to solutions and strategy. The benchmarking information could be used for internal advocacy or as evidence to include within a business case, and for the DPC it offers a valuable insight to member requirements, enabling staff to more effectively plan support and future activities.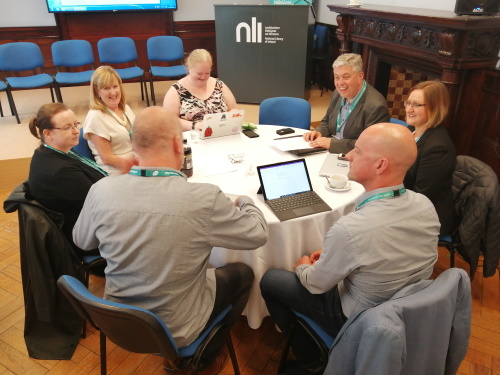 A broad range of task forces and working parties will continue to provide focused peer support on specialized areas of digital preservation, and new briefing days will provide advice and guidance on 'Preserving Semi-Current/Active Records,' 'Managing Sensitive Data' and 'Preserving 3D engineering models.' A new 'Workflow Sharing Workshop' planned for 2020 will enable members to exchange experiences and 'what's worked' for various parts of the digital preservation lifecycle.
The DPC will hold two more 'Digital Preservationists Anonymous' workshops. Informally referred to amongst the DPC Team as 'Fail Club,' this event brings together DPC members to share mistakes made and challenges encountered, before discussing how to learn from those experiences and move forward positively. Planning to reach members outside the UK, the first 'Fail Club' will be held alongside the iPres 2019 Conference in Amsterdam.
The widely read series of Technology Watch Reports will continue investigations into the latest topical and technical issues, with a report on 'Software Preservation' planned for Autumn 2019. A new Guidance Note will provide members with helpful tips on 'Procuring Digital Preservation Services and Systems' and is due to be published in 2020.
Highlights of the year include World Digital Preservation Day on Thursday 7th November 2019. With the theme 'At-Risk Digital Materials,' the day will bring together individuals and institutions from across the world, with member blogs, publications and activities to showcase the importance of digital preservation and the work of the digital preservation community.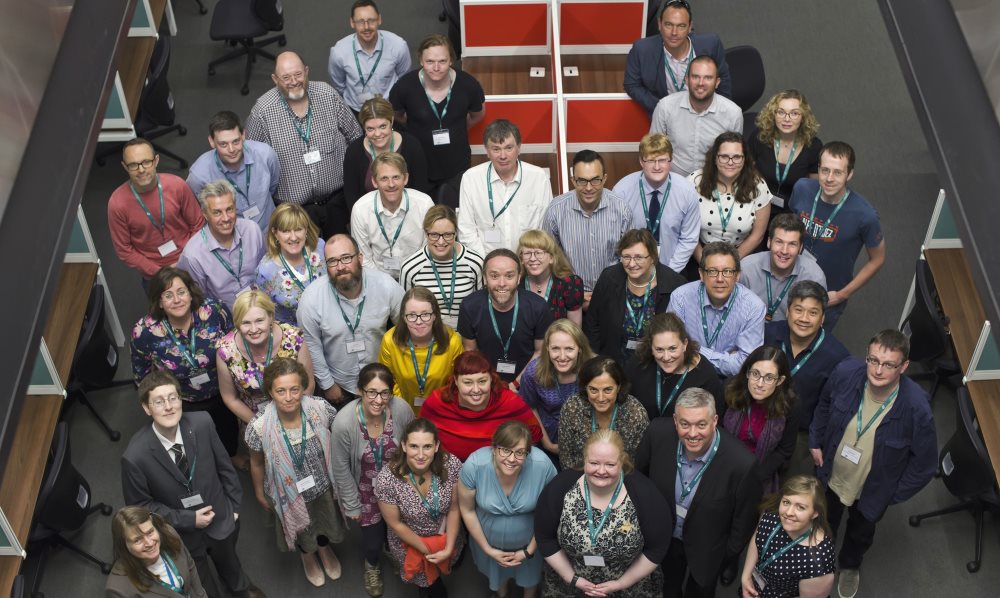 The DPC's own contribution to Word Digital Preservation Day will be a new edition of the 'BitList of Digitally Endangered Species.' The BitList identifies which digital materials the community thinks are most at risk, as well as those which are relatively safe thanks to digital preservation efforts. The new edition will review the status of existing entries – celebrating where digital materials are now less at-risk – and invites new additions.
With more members across the world than ever this year, DPC is committed to making sure activities continue to be useful, relevant and accessible by offering more online sessions and resources, recordings and live streams from briefing days, as well as the opportunity to connect through the members blog.
DPC members receive free-of-charge priority access to events and publications and the program is overseen by full members who commission research tied directly to their strategic needs. The not-for-profit Coalition is an international advocate for digital preservation, helping members around the world to deliver resilient long-term access to digital content and services through community engagement, targeted advocacy work, training and workforce development, capacity building, good practice and standards, and through good management and governance. Its vision is a secure digital legacy.
Find more information about joining the DPC community and the member benefits and download a copy of the DPC Prospectus 2019-2020 (also available in Arabic , French , German and Spanish )