Today the Digital Preservation Coalition (DPC) and the UK National Archives celebrates the release of the Novice to Know-How online digital preservation training pathway with an online launch event. As part of The National Archives' 'Plugged In Powered Up' strategy, the free online training provides learners with the skills and confidence required to preserve the born-digital records held by their organisation.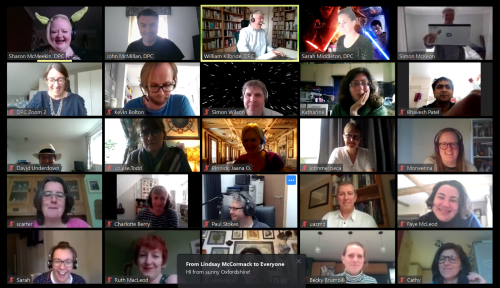 More than 100 people from around the world gathered online to celebrate the launch of and hear about the Novice to Know-How digital preservation online training
Novice to Know-How was developed by the DPC and was researched and tested by experts within the digital preservation community. After a successful pilot phase, the training is now available to the wider sector, with priority access given to UK archives and DPC members.
The training starts with a broad introduction to digital preservation issues and some of the ways that these can be addressed. The courses emphasise free, easy-to-use solutions and the practically focused content includes detailed demos, videos and quizzes.
Emma Markiewicz, Head of Archive Sector Development, said: 'The training breaks down and thoroughly demystifies a range of topics, allowing archives of all types to make real progress with digital preservation.'
These workflows lay out the connected steps needed to manage born-digital content, from selecting and transferring records through to providing access. As with Novice to Know-How, this guidance doesn't require previous experience with digital preservation, making it beneficial to the entire sector.
Find out more about Novice to Know-How and register for access