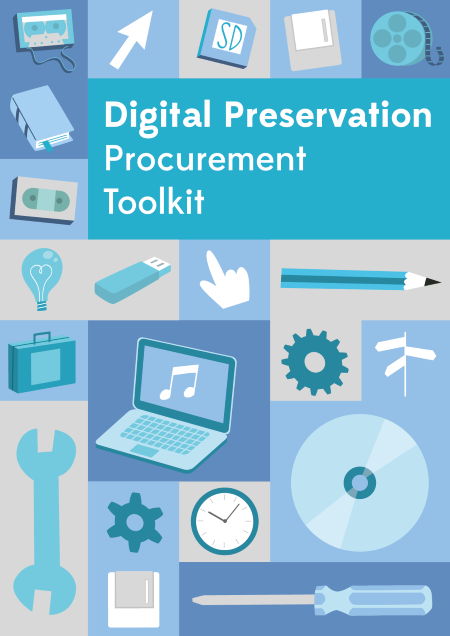 The DPC is proud to announce the launch of version 2.0 of the DPC Procurement Toolkit with updated and brand-new content.
The procurement of third-party systems and services has become an essential component of many organizations' digital preservation programmes, but it can be a challenging process requiring lots of effort with no guarantee of a good outcome.
The DPC Procurement Toolkit provides a range of resources to help organizations get the best possible result from a procurement process. With this update, the Toolkit now includes a new set of ten core requirements for a digital preservation system. These can act as a starting point for organizations to build their own requirements, or act as a useful communication tool for illustrating the unique requirements necessary for systems used to preserve data for the long-term.
The existing resources in the Toolkit have also been revised, with a full reworking of the lessons learned in digital preservation procurement (available to DPC Members only) which provides an in-depth guide to making a procurement process work for different organizations, based on the experiences of DPC Members.
Paul Wheatley, Head of Research and Practice for the DPC said "We've worked closely with DPC Members and Supporters to enhance the Procurement Toolkit which we're excited to release today. We know from our Members that procurement processes can be long and frustrating, so this resource aims to pass on hints and tips for getting the most out of procurement and facilitate a real partnership between customer and supplier. The new core requirements work aims to standardize the common requirements every organization is likely to have, streamlining procurement activities for both our Members and our Supporters."
---
The Core requirements for a digital preservation system were developed in conjunction with the Nuclear Decommissioning Authority.