The DPC and Tate invite you to join us for a briefing on applying the principles of significance and authenticity to digital objects. The event provides a forum for practitioners from different backgrounds to explore and exchange approaches and methods.
Introduction
Storing digital objects for safe keeping so that future users can access and understand them is only the beginning. Most organisations must also provide evidence that each digital object in its custody is authentic or is 'what it purports to be' (Digital Preservation Handbook, 2015). Maintaining an authentic digital object faces challenges inherent to digital formats. Not only can they be changed with ease without strict control, but change is often necessary to ensure the survival of the digital object. The two leading strategies for digital preservation – emulation and migration – both require changing the object (or the way it is rendered). Migration requires the sacrifice of data (or formatting) to update an object to a newer or more robust format. Emulation often requires recreating conditions for opening or re-playing a digital object on a different machine or in a different environment. To overcome these challenges, digital preservation practitioners must rely on determining the significance, or significant properties, of an object. Practitioners can then plan preservation around the protection of those properties over time.
However – defining significance and how to guarantee authenticity is anything but straightforward. Digital preservation practitioners from many different backgrounds face challenges created by their digital objects – from software-based artwork to web content to evidential records used in criminal proceedings. Furthermore, developments in digital forensics demonstrate increasing anxiety over how to determine the authenticity of the digital objects we rely on for information.
These examples only indicate the tip of the authenticity iceberg. This briefing day will bring together practitioners from different backgrounds to discuss the challenges of defining significance and ensuring authenticity. Through presentations and discussion, the day-long event will provide a space for digital preservation practitioners to share their own methods and approaches, as well as learn from others. Through this exercise, we aim to refine our communal understanding of these concepts and reinforce best practice for implementing them.
Who should come?
These workshops will interest:
Collections managers, librarians, curators and archivists in all institutions
Records managers in institutions with a need for long-lived data
Vendors and developers with digital preservation solutions
Repository or institutional managers in memory institutions
Researchers with interests in research data management
Programme
Members please login to watch the recorded sessions
10:00 Registration open, tea & coffee
10:30 Welcome and Introductions
10:40 Definitions of Authenticity from the Digital Preservation Community by Sharon McMeekin (DPC)
11:00 Significance & Authenticity of Digital Art by Patricia Falcao & Tom Ensom (Tate)
11:30 Significance & Authenticity of Emerging File Format Types at the British Library by Caylin Smith & Ian Cooke (British Library)
12:00 Lunch
13:00 Significance & Authenticity of Web and Social Media-based Art by Anisa Hawes (The V&A, Posters Network)
13:30 Significance & Authenticity of Evidential Records by Angeline Takawira (United Nations Mechanism for International Criminal Tribunals)
14:00 Panel Session
14:30 Tea & Coffee
14:45 Workshop – Practical Small Group Exercise (evaluate the significance and authenticity of a digital object provided by the event organisers)
15:30 Feedback & Wrap-up
16:00 Close
Follow the event on Twitter under #dpc_authentic
How to get there?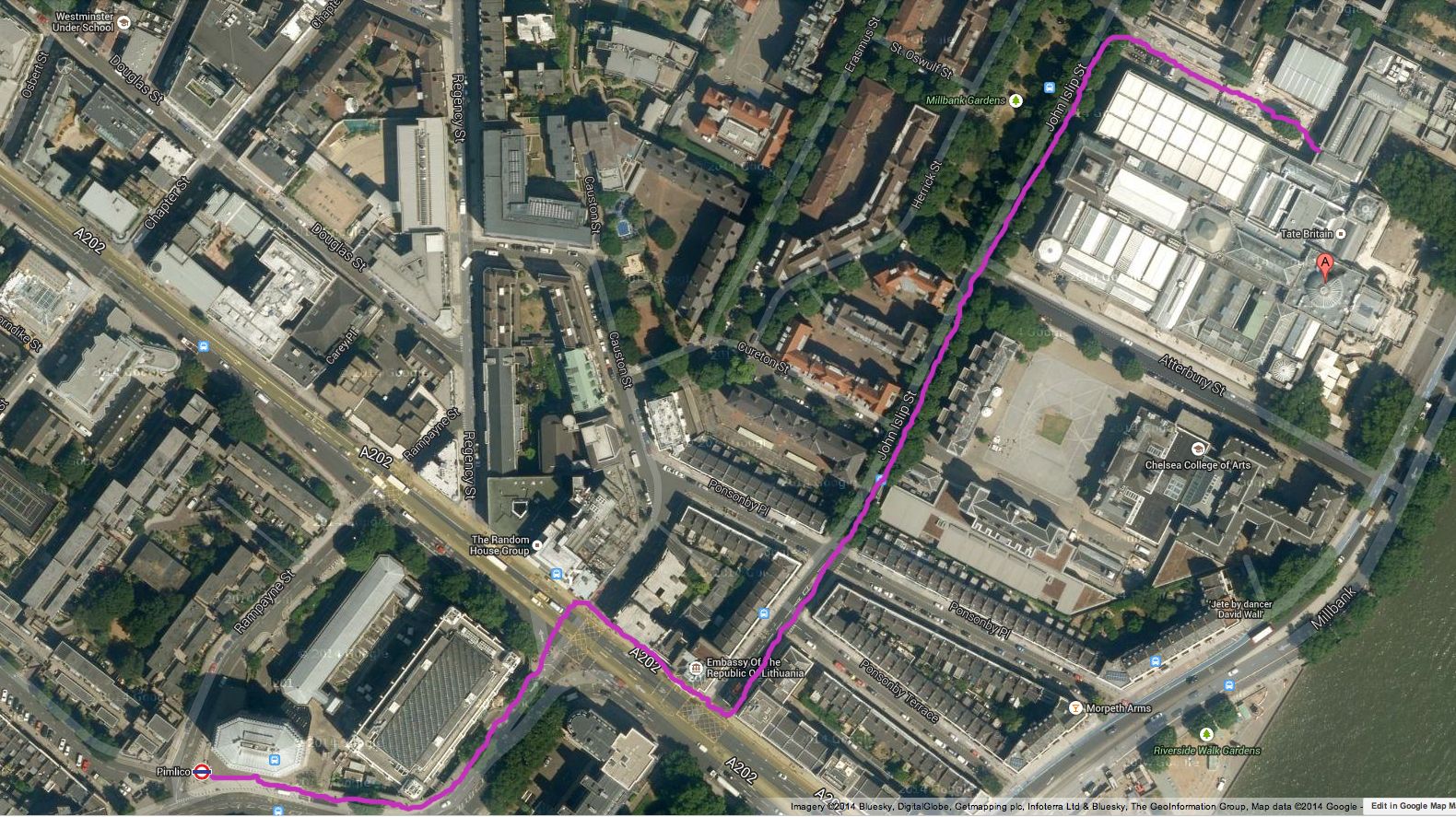 How to register?
Registration is now closed for this event.
Places are strictly limited and should be booked in advance. Registration will close one week before the event (12 noon on 8 December) and early booking is recommended as we expect these events will be popular. Registration is free for DPC members and £275 for non-members.
There is a limit of 3 places per member (incl. consortia and membership organisations) and these will be available on a 'first come, first served' basis. Additional registrations will be accepted but will be placed on the wait list until registration closes a week before the event, at which time they will be distributed equally amongst members. To check if your organisation qualifies for free attendance, please check the DPC Member List. If you have any questions about registration please contact Sara Day Thomson (sara.thomson[at]dpconline.org).
The briefing days usually fill up quickly, so early registration is recommended. DPC members can claim their free place by entering the promotional code DPCMEMBER. Cancellations will be accepted until one week before the event, a 'no show' fee of £275 will be charged for those who cancel after this time.
Can't make it?
We'll publish the slides after the event.
Notes from the event taken by James Baker, University of Sussex