Garth Stewart is Head of Digital Records Unit at the National Records of Scotland
---
As a practical discipline, tending to a garden feels quite similar to digital preservation: it can never be considered 'done'. Whatever the season, wherever you are in the world, there's always something to do; whether it's the laying of a new lawn (or the installation of a new piece of digital storage infrastructure), the sowing of a new flower bed (or the ingest of new image files), applying fertiliser (or using characterisation tools to enrich metadata), or the odd bit of dead-heading (or the rare act of de-accessioning). Gardening - and digital preservation - are engrossing, progressive, life-long activities.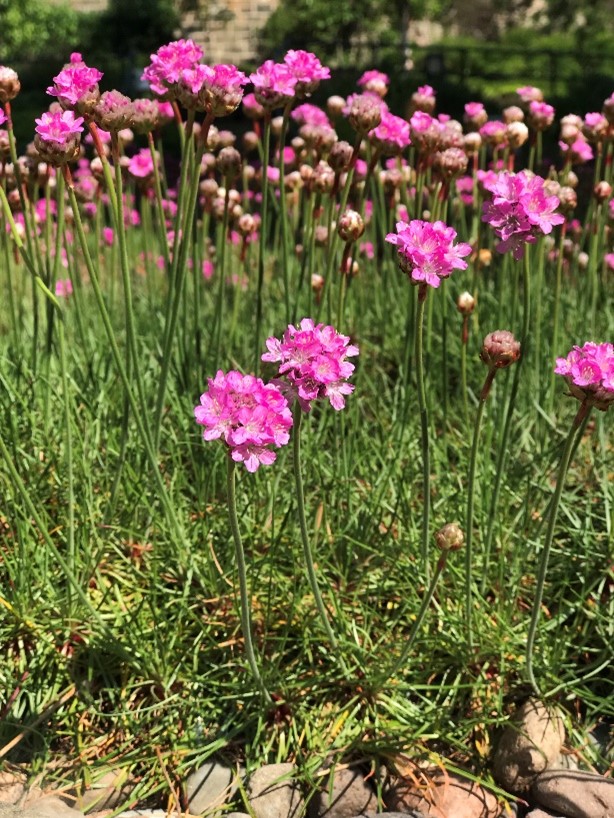 Sea Pinks in bloom in The Archivists' Garden, General Register House,
National Records of Scotland, Edinburgh
(Crown Copyright, NRS)
What's also noticeable about each discipline is that they enjoy strong, friendly, and passionate communities of practice, communities that are forged to help members overcome barriers to progress. In times like this, where life is less predictable, and where physically meeting colleagues often not possible, these communities are more important than ever.
On World Digital Preservation Day, we've been reflecting on this. We've also coupled this with the surprising realisation that, due to the strong shift to virtual working, it's actually much easier to engage with colleagues from further afield than ever before. Whilst the traditional 'barriers' associated with digital preservation remain (getting started, finite budgets, skills development etc.), the 'barrier' of physical distance has been lowered. National Records of Scotland (NRS) has benefited from this, and opportunities and technology shifts over the last 12 months have allowed us to more easily share our own experiences with new and existing colleagues, and in turn be inspired by others to confront our own internal 'barriers'.
For example, we've been speaking with colleagues from the Institute of Our Lady of Mercy and Union of the Sisters of Mercy GB, who are developing foundational processes for image collection preservation. Based in geographically separate sites (far from NRS in Edinburgh), and with contacts to other Mercy institutes across this world, it was rewarding to show what has worked at NRS, and understand the workings of these unique organisations seeking to create working partnerships across national jurisdictions.
Similarly, from January to July NRS became mentor to George Padmore Institute (GPI), as part of The National Archive's Peer Mentoring programme. The GPI promotes understanding of black communities of Caribbean, African and Asian descent in Britain and Europe, and holds collections of national and global importance. GPI are very early in their digital archiving journey, but have fantastic assets to draw on: existing first-class archive processes, a highly-trained team, and backing from a Board of Trustees with an impressive vision. It was a privilege to help GPI take stock of their own position (using community tools like DPC RAM), and plot practical next steps. It was also enriching to work with such a well-organised archive, managing a collection of such contemporary relevance, and with a new, first-class website designed with today's users in mind. We took away a lot of inspiration from this!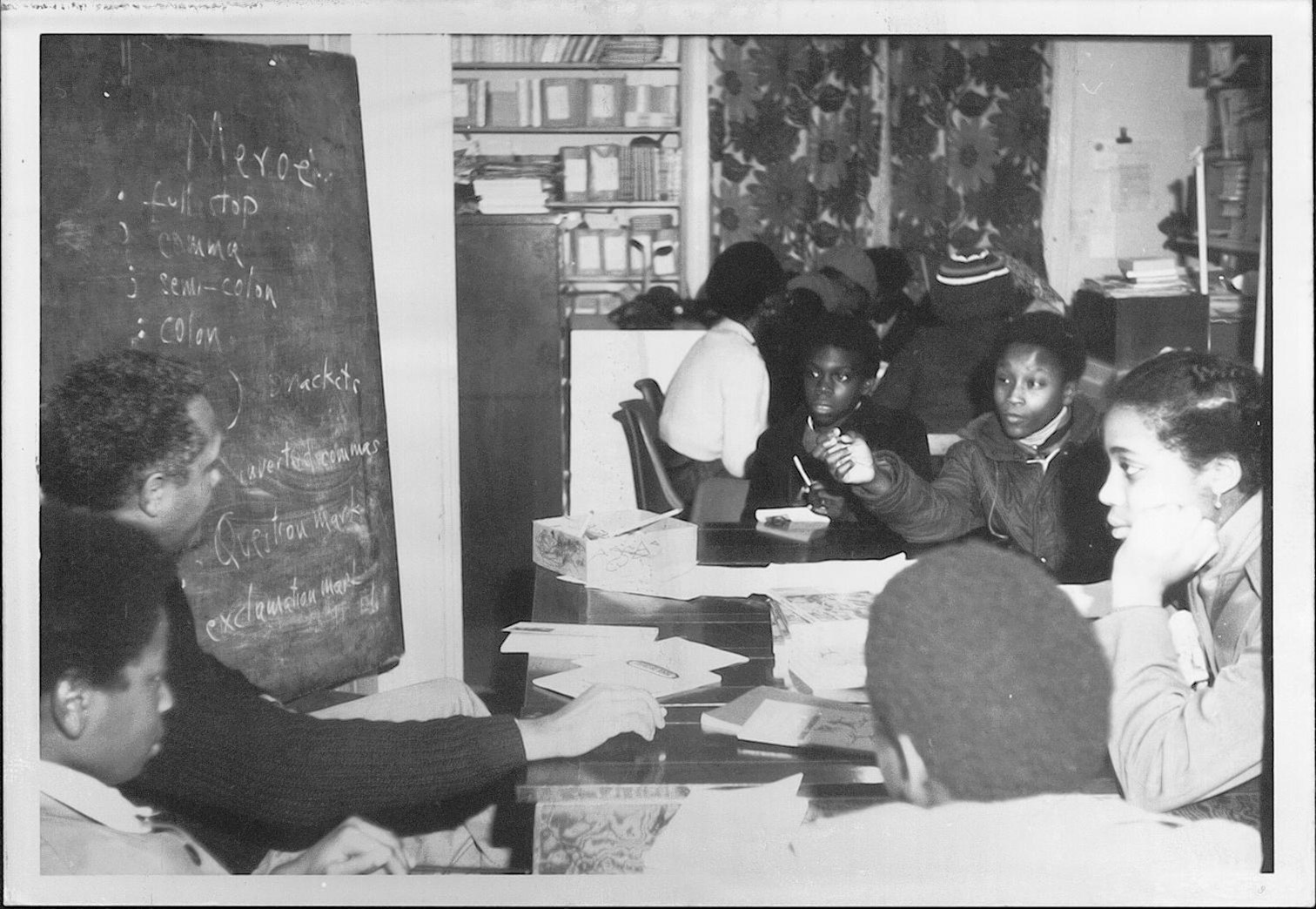 John La Rose (1927-2006) teaching at the George Padmore Black Supplementary School, Haringey, London (c.1972).
Courtesy of John La Rose Estate. (George Padmore Institute, BEM/3/1/7/1)
We've also been able to engage with wider communities across Scotland in virtual form. In March, we delivered a tailored webinar to a Scottish Council on Archives event on Facebook archiving. This webinar helped tackle a particular 'barrier' facing community archives – Facebook is often used by these groups to store and share heritage content, and the community was keen to understand how this could be preserved. In turn, our research revealed many more options to social media archiving than first realised, which we are now considering as part of our plans to potentially expand our web archiving service.
This story of continuous, varied engagement continues. In the pipeline, we are working with other members to consider the relaunch of the Edinburgh Preserves network in virtual form. We are also supporting DPC in a number of different ways, contributing to the Board, sub-committees, WAPWG and preparations for iPres 2022 (in Glasgow). These global forums are an amazing space to discuss and debate modern practice, and allow us to continuously evaluate what we do as a national archive – for instance, ideas from WAPWG informed our scope for a new internal interface for web archiving QA, which went live in the Spring hosted in the Cloud. Later in November, we will present to the Scottish Association of Country House Archivists' network on practical digital preservation tips, which will be invaluable in helping us better understand the needs of private owners when it comes to digital archiving (as well as large holdings of deposited private papers, NRS provides advice and support to owners of papers still held privately)
Like every passionate gardener, we are forever honing our craft, understanding new barriers to the development of our garden (or collection), learning from others' experience, and putting in place plans to overcome these. In a highly unusual year, virtual connections to the wider community has been a lifeline in helping us take stock of where we are, and help others however way we can. This feels like a permanent remedy to an historic barrier, making for a happy WDPD 2021!