The Scottish Council on Archives (SCA) has joined the Digital Preservation Coalition this month, becoming its newest Associate Member.
In its capacity as a leadership, advocacy and development body a key strategic goal of the SCA is to support the sector in its development of capacity and organisational sponsorship, so that the whole sector is equipped to identify, curate and make accessible digital information for the long term.
As well as helping to raise awareness of digital preservation issues at high profile conferences and events, SCA has made a significant contribution to ensure new models of recruitment and skills development that help address the digital skills gap. It's HLF-funded 'Opening up Scotland's Archives' traineeship programme has brought fresh and diverse talent into the sector and offered an excellent platform for advocacy and communication, bringing benefits across the sector and sharing the 2016 Digital Preservation Award with a partner project operated by the National Archives in England.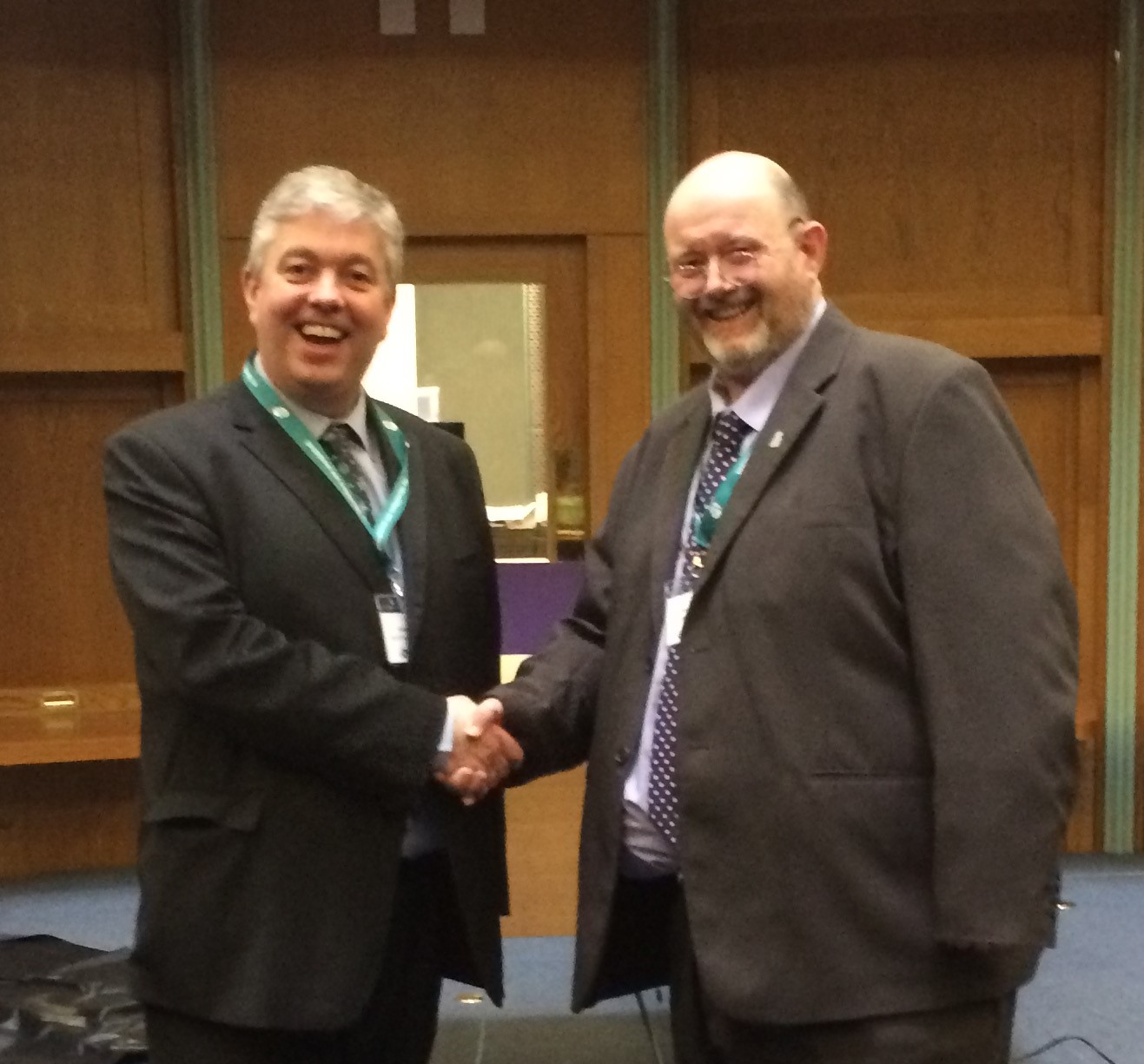 William Kilbride welcomes SCA Executive Director Meic Pierce Owen to the Digital Preservation Coalition.
"We look forward to taking advantage of the breadth and depth of networking, guidance and skills development opportunities offered by the DPC – a network of expertise and a sphere of influence far greater than the sum of its parts," explains Victoria Brown, Programmes and Development Manager for SCA.
"We also see the DPC as a strong and informed ally in making the case to Government of the necessity for a collective, joined-up approach to addressing the digital preservation challenges faced by services and organisations in all sectors."
Chair of the DPC and Deputy Keeper of the Records of Scotland, Laura Mitchell welcomed SCA to the DPC saying, "the DPC and SCA both share a commitment to partnership working, co-operative development of strategy, sharing of information and promotion of standards. As advocacy bodies, we are both committed to convincing decision makers of the vital importance of ongoing access to data in the functioning of a sophisticated, modern society. Scotland's Digital Future depends on this, and it is a pleasure to have SCA on board as we all work to ensure the country is well placed to take full advantage of all the economic, social and environmental opportunities the digital age offers."
The DPC helps members to deliver resilient long-term access to digital content and services, helping them to derive enduring value from digital collections. The Coalition also raises awareness of the attendant strategic, cultural and technological challenges and supports members through advocacy, workforce development, capacity-building and partnership.
Click for more information about: