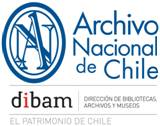 [el versión español sigue]
El Archivo Nacional de Chile, the National Archives of Chile, has joined the Digital Preservation Coalition (DPC) this month, becoming its newest Associate Member.
Responsible for the permanent preservation of records generated by over 1900 public institutions in Chile, the Archives must provide long-term digital preservation services.
Current interests include strengthening institutional policies, procedures and infrastructure for the digital preservation of born-digital records, with the number of digital records expected to increase as a consequence of the Digital Transformation Law in Chile which mandates that, by 2023, public institutions will have to create records in electronic form only.
"We are very glad to be part of this valuable international community of experts and hope to use what we learn to develop our potential for preserving digital records," explains Hernán Cabrera Pichuante, Co-ordinator of the Electronic Archives.
"Joining the DPC helps us fulfill our mandate in the digital era and to provide permanent access to the records created by the public institutions of Chile. We look forward to contributing to the DPC and exchanging experiences with other institutions and professionals in this challenging field of digital preservation."
Chair of the DPC Board, Juan Bicarregui welcomed the Archives to the Coalition saying:
"We are delighted that the National Archives has joined the international and growing network of world class, sector leading organizations which makes up the DPC. With their help, we are tremendously excited at the prospect of engaging other organizations within Chile and the Spanish-speaking community globally."
The DPC is an international charitable foundation which supports digital preservation, helping its members around the world to deliver resilient long-term access to digital content and services through community engagement, targeted advocacy work, training and workforce development, capacity building, good practice and standards, and through good management and governance. Its vision is a secure digital legacy.
Click for more information about:
---
Archivo Nacional de Chile se suma a la Coalición por la Preservación Digital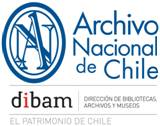 El Archivo Nacional de Chile se ha unido, este mes, a la Coalición de Preservación Digital (DPC) como miembro asociado.
Responsable de la preservación permanente de los documentos generados por más de 1900 instituciones públicas en Chile, El Archivo proporciona servicios de acceso y preservación digital a largo plazo.
Los objetivos principales incluyen el fortalecimiento de las políticas institucionales, los procedimientos y la infraestructura para la preservación digital de los documentos electrónicos se espera que el número de documentos electrónicos aumente como consecuencia de la Ley de Transformación Digital en Chile, que exige que, para 2023, las instituciones públicas deberán generar su documentación solo en formato electrónico.
"Estamos muy complacidos de ser parte de esta valiosa comunidad internacional de expertos y esperamos aplicar lo que aprendamos para mejorar nuestra capacidad de preservación de documentación electrónica ", explica Hernán Cabrera Pichuante, Coordinador de los Archivos Electrónicos.
"Unirse al DPC nos ayudará a cumplir con nuestro mandato en la era digital y proporcionar acceso permanente a los documentos creados por las instituciones públicas de Chile. Esperamos contribuir al DPC e intercambiar experiencias con otras instituciones y profesionales en este desafiante campo de la preservación digital. "
El presidente del comité ejecutivo de la DPC, Juan Bicarregui, dio la bienvenida al Archivo Nacional de Chile a la Coalición diciendo:
"Estamos encantados de que El Archivo Nacional de Chile se haya unido a esta creciente red internacional de organizaciones de clase mundial y líderes en su sector que conforman la DPC. Estamos tremendamente entusiasmados, que con su ayuda podamos involucrar a otras organizaciones dentro de Chile y de la comunidad de habla hispana a nivel mundial".
La DPC es una fundación benéfica internacional que apoya la preservación digital, ayudando a sus miembros de todo el mundo a ofrecer un acceso resiliente a largo plazo a los contenidos y servicios digitales a través de la participación de la comunidad, el trabajo de promoción específico, la capacitación y el desarrollo de la fuerza laboral, el desarrollo de capacidades, las buenas prácticas y los estándares, a través de una buena gestión y gobernanza. Su visión es un legado digital seguro.
Para obtener más información haga clic sobre: