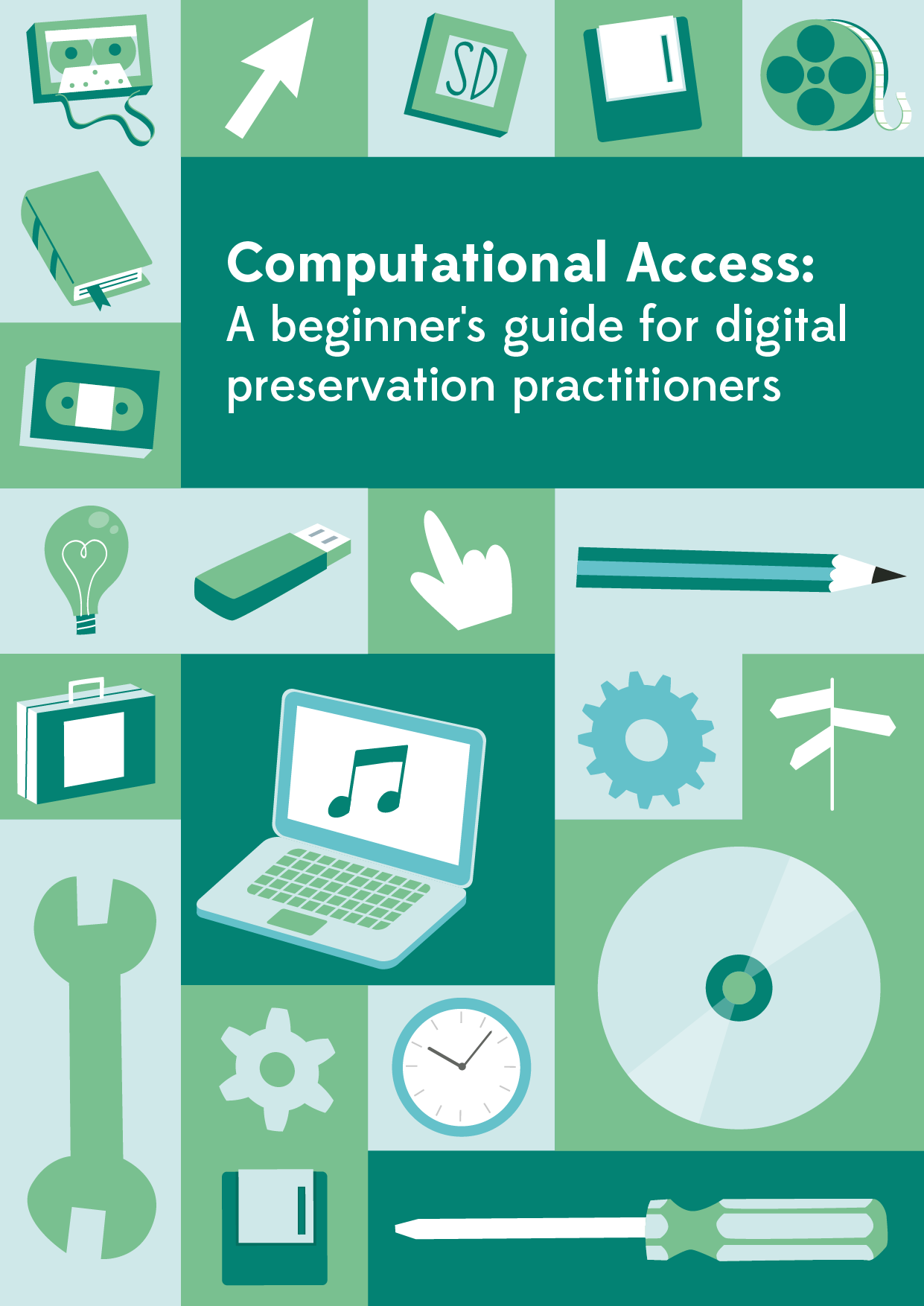 The Digital Preservation Coalition (DPC) is pleased to announce the launch of Computational Access: A beginner's guide for digital preservation practitioners for a one-month member preview today.
Computational access is a term that is mentioned with increasing frequency by those in the digital preservation community. Many practitioners are aware it might be helpful to them (and their users) but do not have a handle on what exactly it entails, how it is best applied and where to start. To help address this challenge, the DPC have been working with Software Sustainability Institute (SSI) fellow Leontien Talboom on a getting started guide to computational access for the digital preservation community.
"Computational access and making collections available as data is a growing interest within the digital preservation community," explains Leontien. "However, most resources and projects are aimed at the users and not the repositories making this material available. This guide is a helpful online resource for the digital preservation practitioners who would like to engage with this approach but are unsure where to get started."
The beginner's guide aims to define and de-mystify key terms around computational access, it describes the main approaches that are used within the community and gives some examples, it discusses the pros and cons of using these access techniques and describes some practical steps that individuals and organizations can take to get started. Finally, the guide contains some helpful signposts to further resources and case studies that can be explored to find out more. Ultimately, the guide aims to give digital preservation practitioners a basic level of knowledge on the topic and the confidence to take initial steps to move forward.
The guide was a written as a collaborative exercise led by Leontien Talboom and the DPC and involved a number of experts from across the community who came together to brainstorm content and have input into the writing and reviewing of the guide as it has developed.
Providing online resources like the Beginners Guide to Computational Access is just one of the ways the DPC supports the digital preservation community. An international charitable foundation which supports digital preservation, the DPC helps its members around the world to deliver resilient long-term access to digital content and services through community engagement, targeted advocacy work, training and workforce development, capacity building, good practice and standards, and through good management and governance. Its vision is a sustainable future for our digital assets.