The Digital Preservation Coalition celebrates 20 years since its foundation this week!
Officially launched in February 2002, the DPC was charged with fostering joint action to address the urgent challenges of securing the preservation of digital resources in the UK and to work with others internationally to secure our global digital memory and knowledge base.

Lynne Brindley, CEO of the British Library and DPC Chair in 2002, Rosie Winterton MP and television personality Lloyd Grosman all spoke at a high-profile launch of the Digital Preservation Coalition at the House of Commons on 27th February.
Since then, the DPC has gone from strength to strength, becoming a community of support and practice for 125 different organisations around the world, and their staff. Having started with roots in the UK and Ireland, the DPC now has members in different sectors, in twenty countries and on five continents. They represent, amongst others, global corporations, national and local memory institutions, higher education and research institutions, broadcasters, strategic investors and funding bodies and professional bodies.
Juan Bicarregui, current Chair of the DPC has been delighted to observe the growth of the DPC, saying: "We celebrate this growth in diversity and in geographical range, because as it has grown so has the context in which we operate, bringing greater benefits for our members."
Laura Mitchell, former Chair of the DPC from 2013-2017 agrees, adding: "The DPC occupies such an important space for anyone interested in digital preservation to listen, learn and to offer and develop new ideas for the benefit of all its members. All are welcome at the DPC."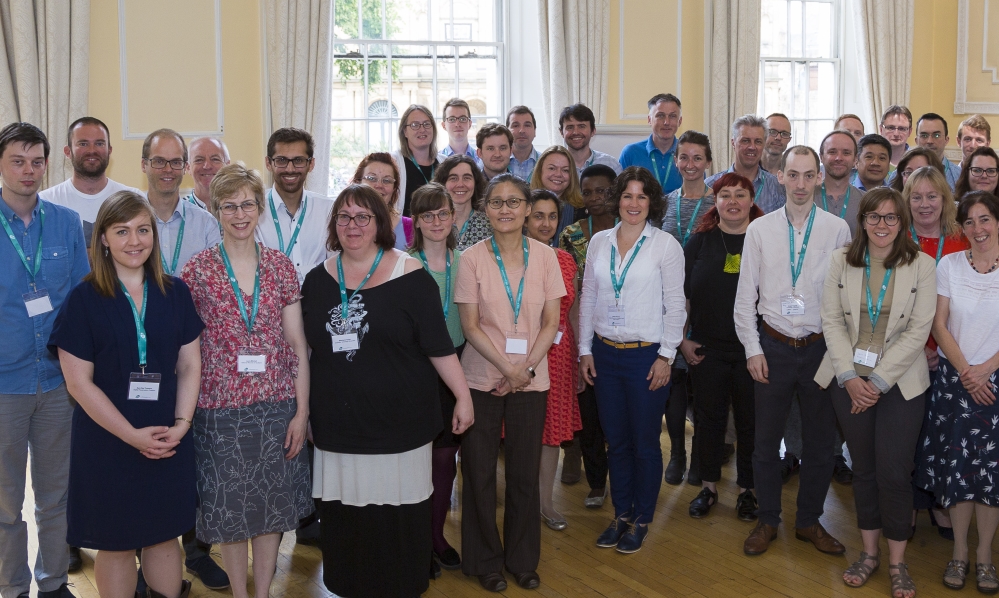 DPC members represent a range of different sectors from twenty countries and on five continents around the world.
The DPC begins its anniversary festivities with an online celebration this afternoon which will see founding and current members of the Coalition reflect on the past 20 years. This event will also serve as the launch of a special version of the Digital Preservation Awards for 2002 which itself will include a 20th Anniversary Award; recognising a continuing, substantial and impactful contribution to the digital preservation community over the last 20 years. The celebrations will continue to the International Conference on Digital Preservation, iPres 2022, hosted by the DPC in Glasgow between 12-14th September, at which there is planned an official drinks reception as well as the presentation of the Digital Preservation Awards as part of the Conference Dinner.
Watch the DPC 20th Anniversary Video
The DPC is an international charitable foundation which supports digital preservation, helping its members around the world to deliver resilient long-term access to digital content and services through community engagement, targeted advocacy work, training and workforce development, capacity building, good practice and standards, and through good management and governance. Its vision is a secure digital legacy.
---
Find out more about joining the DPC.