JISC, the DPC and the UK Web Archiving Consortium Workshop




Venue: The British Library Conference Centre, London
The web runs at risk. Our generation has witnessed a revolution in human communications on a trajectory with the origins of the written word and language itself. Early web pages have an historical importance with prehistoric cave paintings or proto-historic pressed clay ciphers. They are just as fragile. The ease of creation, editing and revising gives content a flexible immediacy: ensuring that sources are up to date and, with appropriate concern for interoperability, content can be folded seamlessly into any number of presentation layers. How can we carve a legacy from such complexity and volatility?
Key issues for long-term access and preservation remain unresolved. How can content creators make sure their creations are durable without impairing their flexibility? How does web-archiving relate to data-curation and traditional archiving? What constitutes an appropriate legacy from a web site? What audiences should web archives anticipate and what does this mean for selection, ingest and preservation? What will the web be like as an historical source, and what use will be made of archived web sites by future generations? How will they validate them? How will they cite them? What are our missing links? How can these be filled?
The challenges of web archiving have long been recognised and there are a number of tools and services that already offer – or purport to offer – long-term access to web content. But gaps remain in policy, expertise and implementation and the tools for web-harvesting need a clearer link between the technical needs of preservation services and the deferred needs of user communities.
Only by developing and strengthening the links between content creators, tools developers, preservation services and users can we hope to secure an enduring web.
Sponsored by the Digital Preservation Coalition (DPC) and the Joint Information Systems Committee (JISC) the six partners of the UK Web Archiving Consortium (British Library, National Library of Wales, JISC, Wellcome Library, The National Archives and the National Library of Scotland) are organising a joint workshop on the 21st July 2009 at the British Library Conference Centre, Euston Road, London.
This event will bring together key stakeholders – archive managers, preservation experts, national libraries, web archivists and content providers - for practical and focussed discussion on shared perspectives, requirements, problems and solutions. Formal presentations and case studies will be presented with an opportunity for posters and demonstrations of tools. The day will close with a plenary discussion and a follow up Report.
Who should come?
Web editors and web site managers
Web archivists
Archive managers
Digital preservation and curation specialists
Researchers interested in the web as an historical resource
Librarians and policy makers with interests in electronic legal deposit
Why should you come?
Help to shape the UK's web archiving agenda
Learn from organisations currently preserving websites
Share your preservation concerns and aspirations
Understand new services and projects working in web archiving
Anticipate the evolution of a rapidly changing field
Contribute your web archiving expertise to the repository community
Programme
0900-09:30

Registration

0930-09:40

Welcome & introduction
William Kilbride, DPC Executive Director & Neil Grindley, Programme Manager - Digital Preservation JISC

Session 1: Setting the scene

09:40-10:20

Keynote & questions [PDF 2.37MB]
Adrian Brown, Assistant Clerk of the Records, Parliamentary Archives

10:20-10:40

Web Archive and Citation Repository in One: DACHS [PDF 1.33MB]
Hanno Lecher, Librarian, Sinological Library, Leiden University, the Netherlands.

10:40-11.00

The future of researching the past of the Internet [PDF 7.02MB]
Eric T. Meyer, Research Fellow, Oxford Internet Institute, Oxford University

11.00-11.30

Morning coffee break

Session 2: Creation, capture & collection

11.30-11.50

Web Archiving Tools: An Overview [PDF 554KB]
Helen Hockx-Yu, Web Archiving Programme Manager, The British Library

11.50-12.10

Context and content: Delivering Coordinated UK Web Archive to User Communities [PDF 2.03MB]
Cathy Smith, Collections Strategy Manager, The National Archives

12.10-12.30

Capture and Continuity: Broken links and the UK Central Government Web Presence [PDF 1.45MB]
Amanda Spencer, The National Archives.

12.30-12.45

Questions and discussion

12.45-13.30

Lunch break and exhibition

Session 3: Issues and approaches to long term preservation of web archives

13.30-13.50

Diamonds in the Rough: Capturing and Preserving Online Content from Blogs [PDF 2.07MB]
Richard Davis, Project Manager, University of London Computing Centre (ULCC)

13.50-14.10

Beyond Harvest: Long Term Preservation of the UK Web Archive [PDF 577KB]
Maureen Pennock, Web Archive Preservation Project Manager, The British Library.

14.10-14.30

From Web Page to Living Web Archive [PDF 9.55MB]
Thomas Risse, Senior researcher, L3S Research Center

14.30-14.50

Emulating access to the web 1.0 [PDF 3.05MB]
Jeffrey van der Hoeven, Koninklijke Bibliotheek, The Netherlands

14.50-15.00

Questions

15.00-15.15

Afternoon tea break

Session 4: Discussion and next steps

15.15 – 15.40

What we want with web-archives; will we win? [PDF 1.07MB]
Kevin Ashley, Head of Digital Archives, University London Computer Centre (ULCC)

15.40-16.40

Roundtable – all speakers in question time format

16.40 - 16.45

Thanks and close
Photographs
These photos are only a selection and are relatively low resolution: a full set and higher resolutions are available.


Carol Jackson, DPC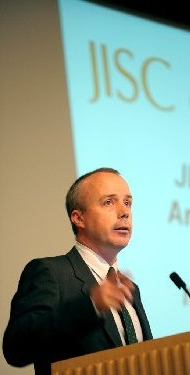 Neil Grindley, JISC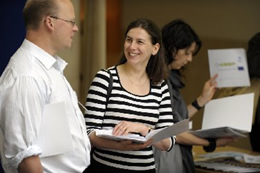 Registration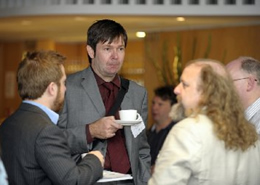 Richard Davis, ULCC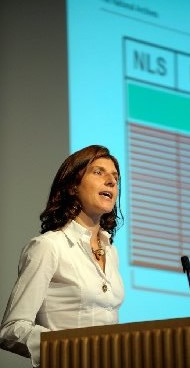 Cathy Smith, TNA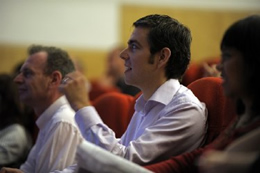 Jeffrey Van Der Hoeven, KB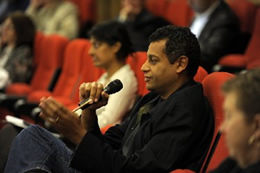 Question and Answer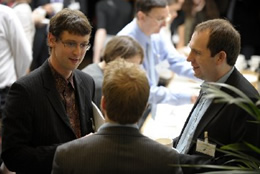 Discussion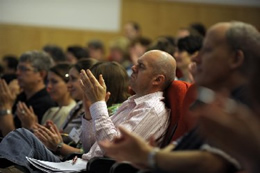 Question and Answer


William Kilbride, DPC

Adrian Brown, Parliamentary Archives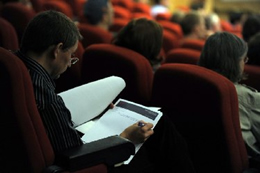 Audience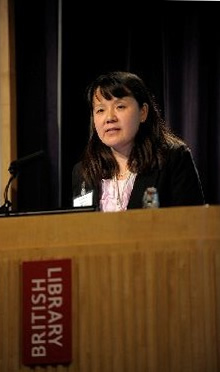 Helen Hockx-Yu, BL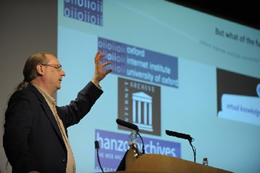 Eric Meyer, Oxford University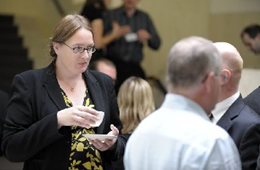 Maureen Pennock, BL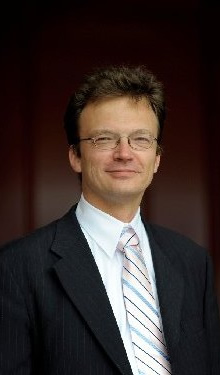 Thomas Risse, L3S Research Center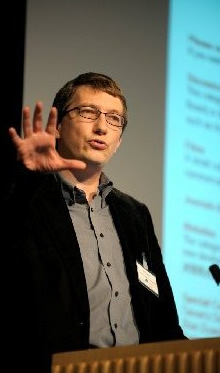 Hanno Lecher, Leiden University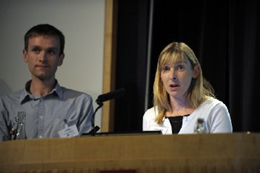 Amanda Spencer and Thomas Storrar, TNA

Discussion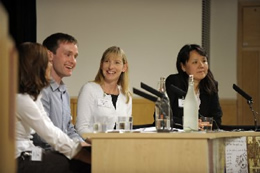 Question and Answer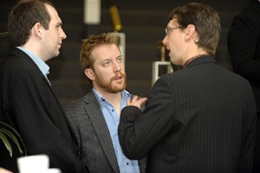 Discussion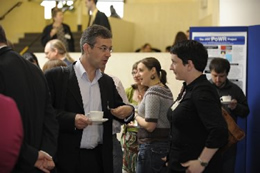 Discussion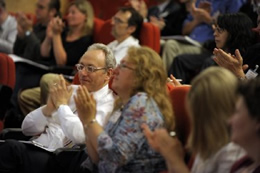 Audience