In September 2015, University College Dublin's School of Information and Communication Studies (ICS) launched the first educational programmes (Masters level) in digital curation in Ireland. With Funding from the Archives and Records Administration of the UK and Ireland, staff conducted a two-year study of the Irish digital curation landscape. Based on their findings, the School changed the name of the postgraduate programmes to Digital Information Management and added an online CPD Professional Certificate (September 2018).
These courses offer the first digital preservation focused postgraduate offerings in Ireland, with flexible timetables and delivery formats (face to face, online, and compressed).

Practitioners in heritage organizations often have a lack of knowledge and competences, do not know how to use existing knowledge or where to start. Leren Preserveren is answering this problem by offering a blended learning environment for transferring knowledge, developing competences and confidence, raising awareness and supporting the development of an involved digital preservation community. It offers the options of an online course and a three day group training characterized by interaction and peer learning. After a year Leren Preserveren is highly appreciated. The group training will be continued and used for in-company training and other educational purposes.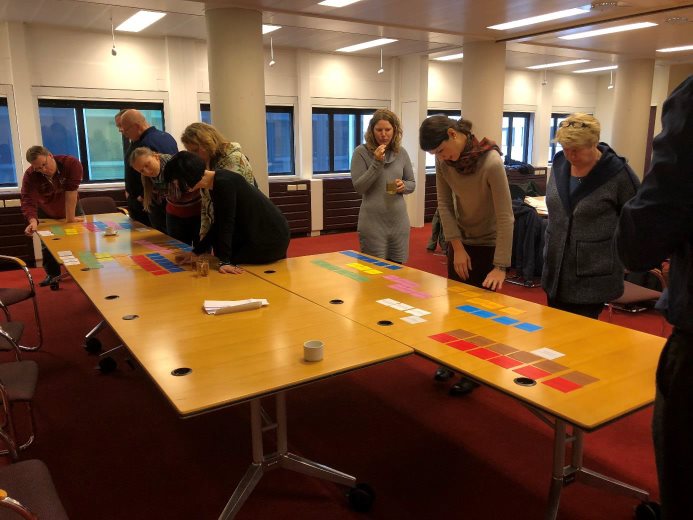 This project benchmarked how digital curation was being taught in archival education programmes at the University of Liverpool, UK and the University of Ibadan, Nigeria. The project team developed a matrix tool to identify skill and knowledge areas where teaching materials could be shared between or developed by the two universities, improving the offerings of both courses. The tool and the project will now act as a template, providing clarity for institutions around the world about how to assess the specific types of knowledge and practical skills which they need to include in their curriculums, preparing their students for the professional world and driving forward the field of digital curation.
For archivists preserving and providing access to data stored on floppy disks, the KryoFlux offers significant benefits. This floppy disk controller supports a variety of legacy encoding formats, effectively handles degraded data, and creates bit-for-bit disk images suitable for long-term preservation. Unfortunately, existing documentation for the KryoFlux is scant and assumes a level of technical knowledge largely absent from archival literature and curricula. The Archivist's Guide to KryoFlux is a manual designed to fill that gap. Written specifically for archivists, it provides clear instructions for practitioners using the KryoFlux to support the preservation of important cultural heritage data.