Rawia Awadallah is Manager of the ROMOR Project in Palestine
---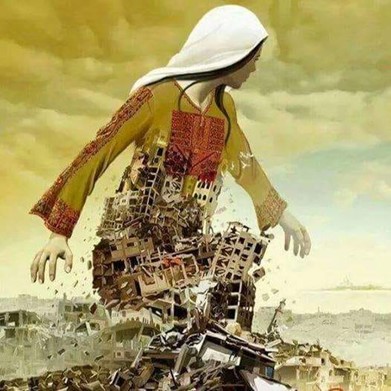 With the rapidly increasing reliance on digital material, digital preservation (DP) becomes critical to ensure long-term availability and understandability of information resources for further re-use and the development of new knowledge. DP is a crucial activity of information management in various organizational settings. However, the priorities in many areas on this planet go far away from preserving digital content and focus only on preserving the basic survival requirements of people.
The West Bank (nearly 5,400 km2), the Gaza Strip (nearly 365 km2), and East Jerusalem are identified by the international community as the State of Palestine with a total Palestinian population of 5 million people of which 1.5 million are living in refugee camps. The geographical scope of this post is the Gaza Strip. Gaza which has a population of approximately 2 million people suffers from underdevelopment with huge political, environmental, and socio-economic troubles. Access to information in Palestine has long been compromised by the ongoing Palestinian-Israeli conflict and political instability. A further negative impact on access to information in Palestine took place in 2007, following the internal political crisis between Fatah and Hamas. As of 2009, two Palestinian governments operate a Fatah-led government in the West Bank, and a Hamas-led government in Gaza. Each government dismisses the legitimacy of the other. There are accordingly two Ministries of Telecommunication and Information Technology, operating independently and implementing different information and communications technology policies in Gaza and the West Bank. It is under these circumstances, then, that access to information in Palestine should be examined.
Projects such as the Palestinian e-government were started, aimed at improving the internal connectivity of governmental institutions. Nevertheless, the implementation of these projects is in a state of continue/discontinue due to the change of government, the consequent disruption in foreign financial aid, and the tension between the two administrations. The new administrations, working independently, implement different policies in Gaza and the West Bank. The void in the policy environment, created by the internal political crisis and the lack of a single, coherent policy context, is being filled by the work of Palestinian non-governmental organizations, who have been active in promoting freedom of expression and providing access to information throughout the years. These organizations continue to receive foreign aid despite the political situation, and the money is invested in improving public access to information, encouraging the online consumption of information, and improving connectivity between Palestinian institutions.

Among the major problems that face the Gaza Strip is preserving its digital holdings. These range from valuable cultural heritage artifacts that have been digitized in an effort to preserve them in case of physical destruction, citizen and governmental records created as part of a range of eGovernment services released during the last few years, to scientific records and materials produced at universities and higher education institutes as research outputs and eLearning materials.
Our group at the Faculty of Information Technology at IUG has conducted an initial survey study of DP needs and requirements across 24 institutions in Gaza drawn from the most important and largest institutions in Gaza with digital preservation responsibilities, including governmental departments/public sector, libraries, cultural centers, archives, training and research lab/centers, and commercial sector. The primary purpose was to assess where guidance, education and training, storage, and digital preservation services are required, in order to propose the kind of training, mechanisms for resource sharing, and services that meet institutions' needs. The survey questions were designed as a result of collecting, revising, simplifying, and translating into Arabic language questions from different existing surveys [1]. In addition to the survey, we conducted interviews with managers of some institutions in order to provide additional insights into how digital preservation is perceived.
The findings of the survey indicate that there is a big gap between current models for digital preservation and the status of digital preservation in most Gaza institutions. The institutions in Gaza are making very slow progress towards the long-term management of digital content and are considerably further down the road of implementation. Interviews with managers provided additional insights into how digital preservation is perceived. Several factors help explain the slow pace of development and implementation of digital preservation policies and solutions. The institutions in Gaza lack the knowledge of digital preservation and its importance. In particular, they lack the awareness of the importance of the digital holdings they have, what they should preserve, why they should preserve these holdings, how to preserve them, and for how long. They also lack staff expertise in digital preservation. As a result, the volume of digital holdings of the institutions is very small and relatively new. The current practice of digital preservation in Gaza's institutions is limited to activities such as storing and creating backups ad hoc, rather than as an integral part of a digital preservation program. Therefore, institutions appear to have not yet experienced the need to address digital preservation policies. This presents the challenge of convincing the administration to see digital preservation as a priority and to take some steps to avoid greater problems in a few years. To increase the level of staff expertise with digital preservation, several administrators mentioned the need to hire staff with technical expertise but had no plans to do so due to insufficient budget. Institutions prefer training methods that are provided either by external professional organizations or by their institutions rather than hiring staff or consultants with digital preservation expertise.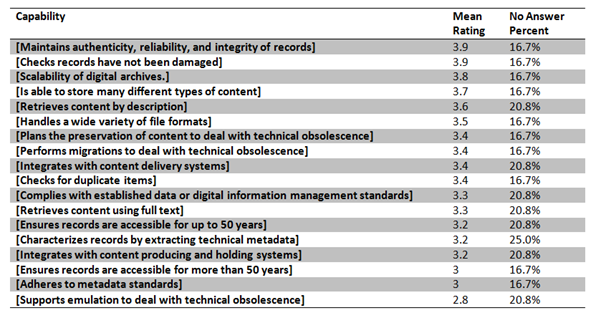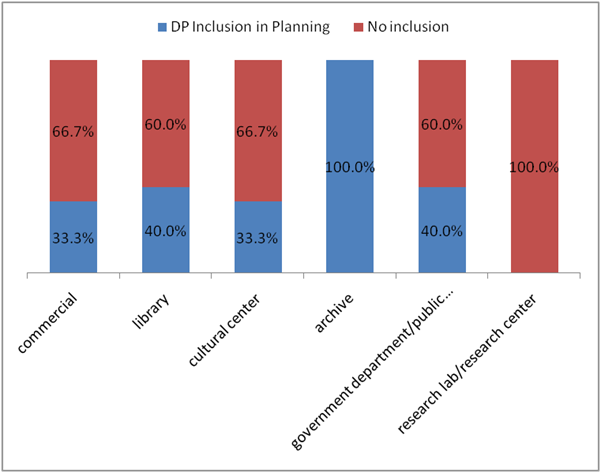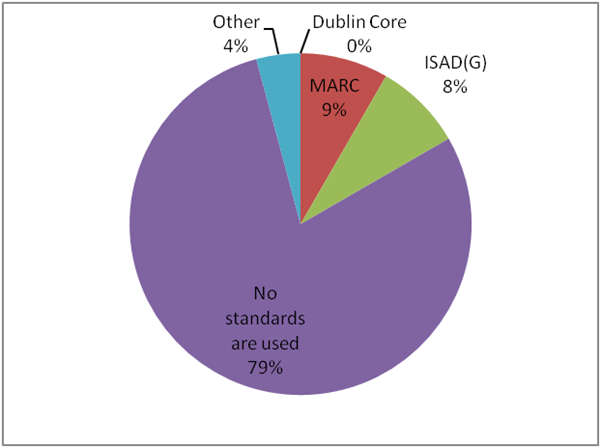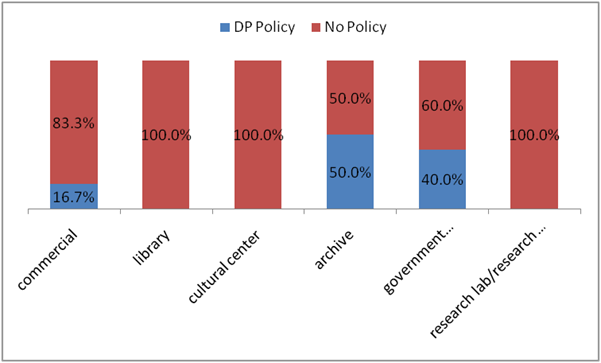 In areas of unrest, such as the Gaza strip, the survival and sustainability of digital content, including health, education, and personal archives, is constantly under threat of deterioration and/or access-denial. Driven by this challenge, our team explore innovative solutions, customizing and enhancing state-of-the-art techniques to meet the local, cultural, and environmental needs, and to address the challenges posed by the Arabic digital content in particular. Besides, by adopting solid and scalable digital preservation solutions we hope to contribute towards the development of the local economy by making the archival systems more robust, enabling data access to wider sectors of the community, and reducing the overall expenses in the long term. We highlighted one of our efforts in addressing digital preservation in Palestine in a previous post. It is our three-year project (2016- 2019) titled 'Research Output Management through Open Access Institutional Repositories in Palestinian Higher Education' (ROMOR for short), the project builds capacity for research output management by establishing institutional Open Access repositories at four Palestinian universities. Through ROMOR Palestinians recognized the importance and advantages of building a national infrastructure for digital repositories, as individual institutional solutions for preserving and curation digital assets are organizationally, financially, and technically challenging. The vision of a national solution, having a national roadmap for research output management in Palestine were welcomed by the Ministry of Higher Education, and by the higher education institutions that see the opportunity to collect and preserve their digital assets. Our work will expand through a three-year project "ROAD" (2021-2024) that has recently been approved for funding by Erasmus+, the European Union program. The goal of the ROAD project is to enable sharing infrastructures collaboratively across individual institutions to promote the research output of higher education institutions as a whole, including agreements on metadata standards, services, and data stewardship, Open Access, and repositories policies.
Liz Bishoff (2007). Planning for Digital Preservation: A Self-Assessment Tool. The Bishoff Group and Erin Rhodes, Consultant. Northeast Document Conservation Center

Pauline Sinclair, James Duckworth, Lewis Jardine, Ann Keen, Robert Sharpe, Clive Billenness, Adam Farquhar, Jane Humphreys. (2011)."Are you Ready? Assessing Whether Organisations are Prepared for Digital Preservation". The International Journal of Digital Curation

Margaret Hedstrom and Sheon Montgomery (1998). " Digital Preservation Needs and Requirements in RLG Member Institutions". A study commissioned by the Research Libraries Group

Whether Organisations are Prepared for Digital Preservation". The International Journal of Digital Curation