Rawia Awadallah is Manager of the ROMOR Project in Palestine
---
The Research Output Management through Open Access Institutional Repositories in Palestinian Higher Education (ROMOR) project aimed to build capacity in research output management in four leading Palestinian State (PS) Higher Education Institutions (HEIs) through establishing Open Access Institutional Repositories (OAIRs) to store and share research outputs and increasing support staff capacity to implement and promote repository related policies and services. The Project was led by the Islamic University of Gaza and brought together three other PS partners (Birzeit University, Al Quds Open University, and Palestine Technical University) with four European HEIs (the Technical University of Vienna, Austria; the University of Parma, Italy; the University of Brighton, UK; and the University of Glasgow, UK).
Over the course of the project, which ran from October 2016-October 2019, the emphasis has been on building strong connections and fostering knowledge exchange opportunities between the partners to improve not only the visibility and the management of scientific research, but also to support advocacy for Open Access to research outputs and Open Science more broadly. The project included an initial landscape assessment of research output management and OAIRs in the PS HEIs, and based on the results, partners cooperated to develop a series of basic, intermediate and advanced training workshops that were then delivered in order to follow EU best practice in these domains. In parallel with the development, implementation and/or optimization of the OAIRs in each PS partner institution, equal emphasis was placed on developing suitable policies, business cases, advocacy plans and support services for end-users of the repositories. These were supported through training activities and Special Mobility Strand (SMS) exchanges.
ROMOR has succeeded in building four well-populated institutional repositories in four PS HEIs, and to increase the institutional capacity to operate and sustain these repositories for the longer-term. Currently, the four repositories allow access to research items of different types including theses, staff publications, learning materials, and supplementary research data. All these items have been published in the last two years, and have been assigned persistent identifiers to improve FAIR principle (findability, accessibility, interoperability and reusability). Initial reports and statistics obtained as part of the repositories evaluation using standard metrics tailored for each PS partner show an increase in the number of materials accessed through IRs.

BZU Repository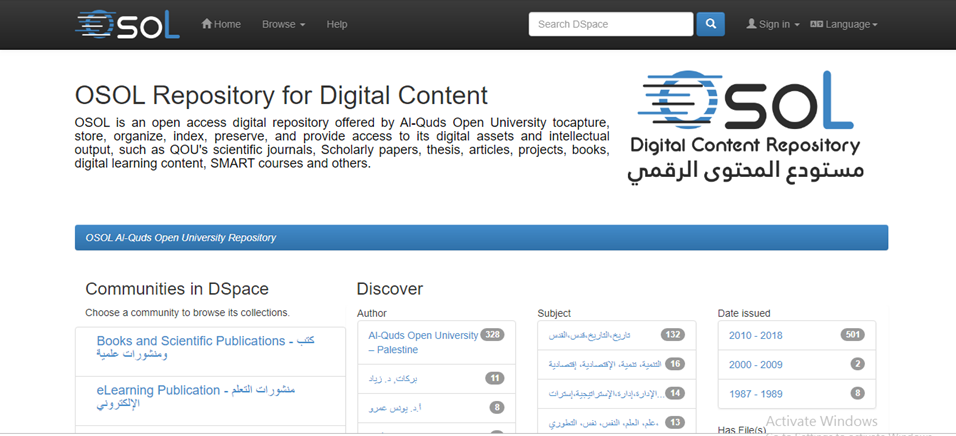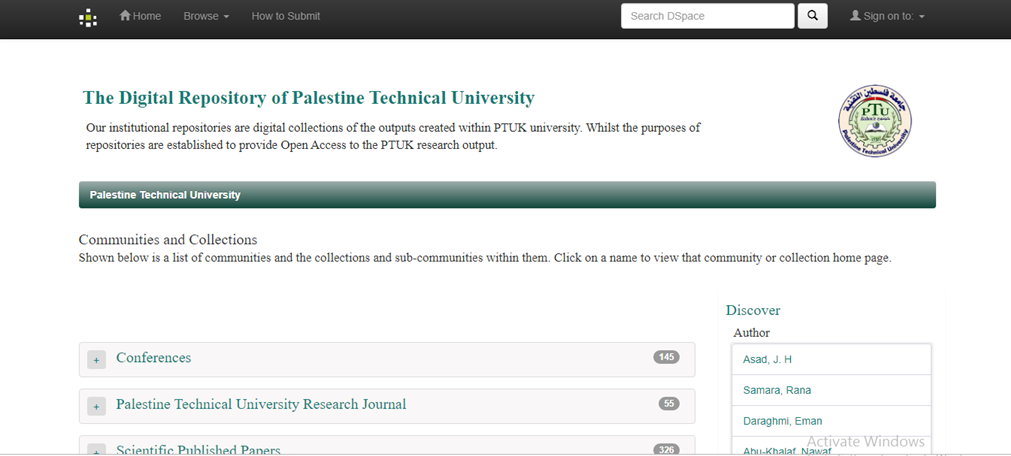 ROMOR efforts have helped to protect the research outputs of the PS HEIs and ensure they remain accessible and usable over time by adopting adequate preservation strategies through IRs. This is important when considering that the PS digital heritage and research outputs are under continuous threat of deterioration and loss due to the current political unrest in Palestine.
ROMOR has helped PS HEIs to adopt better RDM practices by designing and implementing policies that are consistent with RDM and OA practices adopted worldwide. ROMOR has strongly acted against a purely top-down approach and worked to include all stakeholders within each institution in the definition of policies in order to identify needs and challenges and then define policies accordingly. The efforts of the ROMOR team have succeeded in getting these policies approved by the senior management at the institutions, and these managers are mandated to ensure that staff contributes their research outputs to their local OAIRs.
To help foster lasting change, efforts were also undertaken at each PS partner institution to adapt and tailor training and educational resources developed by EU partners to be used in training and academic teaching to ensure early career researchers are equipped with the skills they need to practice Open Science. For academic education learning material by EU HEs courses has been shared in IUG's Moodle (romor.iugaza.edu.ps/moodle).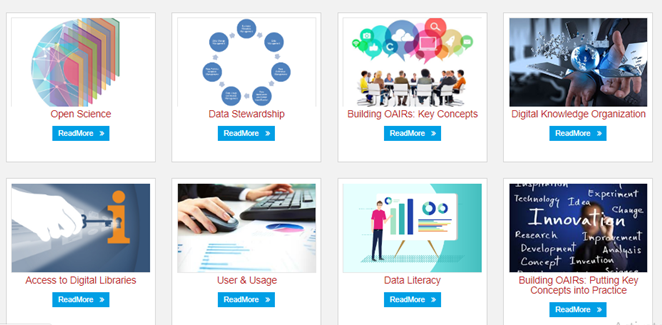 ROMOR has also adapted the FOSTER Open Science toolkit courses and other courses in Arabic. These have been used by several PS HEIs for training staff and students (romor.iugaza.edu.ps/open-science).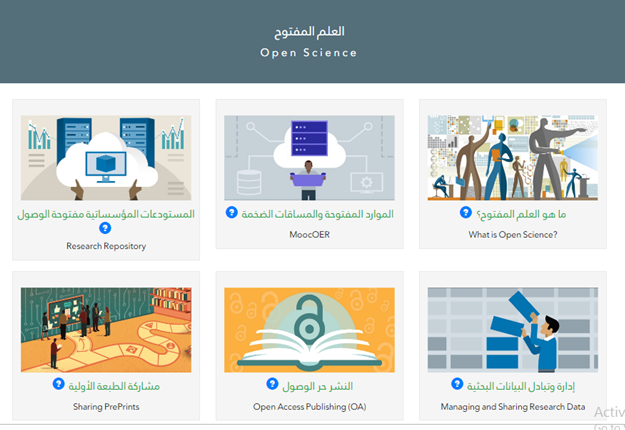 To raise awareness of the gains and benefits of Open Access and good RDM and Open Science more broadly, ROMOR has delivered numerous awareness-raising activities including workshops, meetings and promotional material to convince staff members of the advantages of depositing into their local OAIR, and to resolve contributors' concerns about intellectual property rights for these digital materials. These activities have managed to engage the different stakeholders from all HEIs in Palestine, the wider research community of academic staff and students, the Ministry of Higher Education (MoHE) and the Accreditation and Quality Assurance Commission (AQAC) in discussions on how to manage the Palestinian research output and expand access to it by the wider community beyond the ROMOR partner universities. Stakeholders have discussed the fragmented environment of IRs, in which effort and costs are duplicated, and the universities are unable to take advantage of collective data about content and users. Besides, digital works come with preservation and storage issues that are only just being realized in Palestine. Institutions need to begin tackling the preservation of digitally produced and recorded material. Non-partner universities have, more or less, competed among themselves to have a higher ranking in the web metrics ranking of world universities. In particular, to the best of our knowledge, there are currently 10 institutional repositories in Palestine for partner and non-partner universities. All these repositories have been developed as a result of ROMOR impact. However, while some institutions and their libraries are moving ahead to establish repositories, the enormity of the task is only just beyond the capacity of many other institutions. Among the challenges are low bandwidth, technophobia, technical support and security, finance and legal aspects, lack of skilled personnel to manage the repository, and lack of adequate power supply (as the electricity power sector of Gaza is poor and it really affects the servers that houses the repository). Besides, research and higher education institutions were faced with organizational challenges in adopting internal policies and documents that entitle them not only to publish digital material created by their students and staff, but also to publish it according to the principles of OA and copyright Issues.
Palestinians recognized the importance and advantages of building a national infrastructure for digital repositories, as individual institutional solutions for preserving and curation of digital assets are organizationally, financially and technically challenging. The vision of a national solution, having a national roadmap for research output management and a national repository in Palestine were welcomed by the MoHE, the AQAC, and by all the participants from the higher education institutions that see the opportunity to collect and preserve their digital assets in one place.