Daniel Greenberg is Director of Product Management at Ex Libris, part of Clarivate
The challenges of digital preservation are constantly evolving. New file formats emerge, old ones become obsolete, and the quest to ensure the longevity of digital assets never ceases.
In this changing landscape, one principle remains constant at Ex Libris, part of Clarivate: the power of community-led development. This credo is more than just a philosophy; it's the core of our digital preservation efforts. For us, working with the community is the only way to guarantee a real-life, use-case-oriented system.
"The community is our driving force," says Asaf Kline, Vice President, Library Solutions at Ex Libris, part of Clarivate. "The users navigate the ongoing challenges of digital preservation, making them the experts in their field. Throughout our product development process, we ensure they are given a central role to help shape more efficient solutions that not only meet their needs but also support the broader mission of libraries."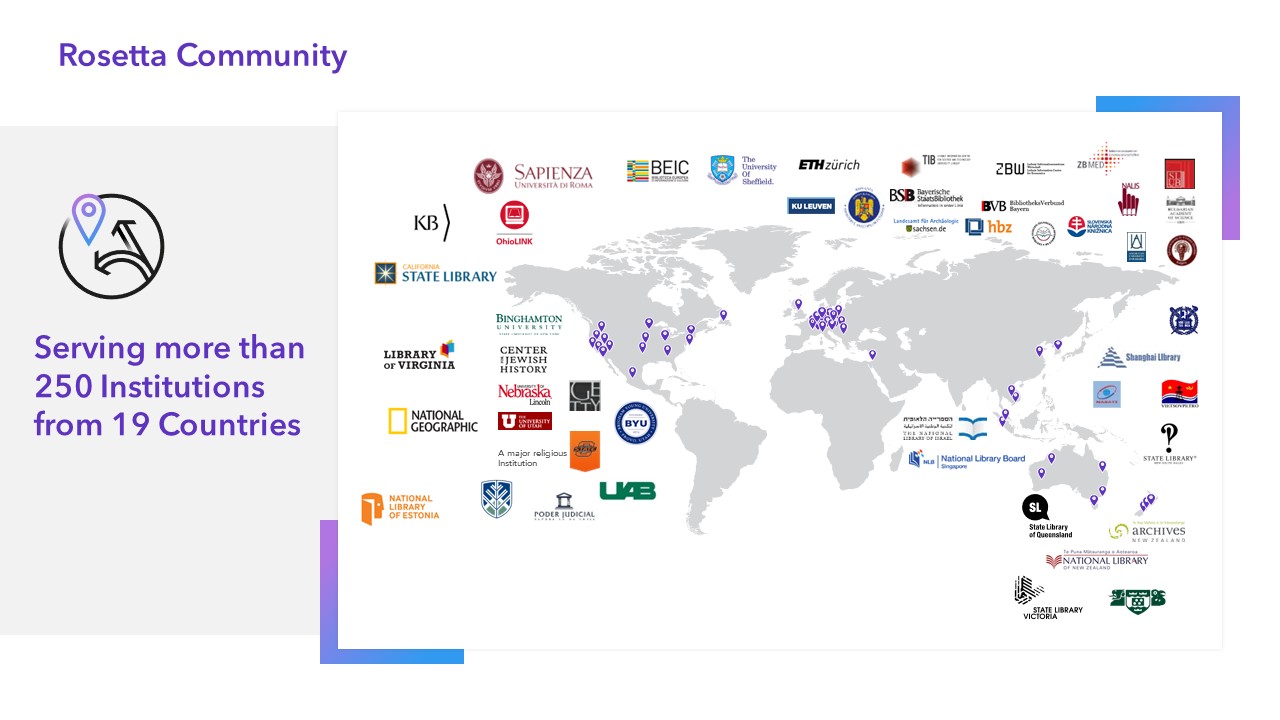 Digital preservation, in all its complexity, demands a multitude of perspectives and expertise, and the global community of preservation experts is an unparalleled source of knowledge. This is why experts from different disciplines and types of institution undertake ongoing research on digital preservation standards, emerging or declining file formats, and the tools needed to ensure the safety of digital collections.
At Ex Libris, we harness the collective wisdom into the development of Rosetta, our innovative digital preservation solution. Our collaborative approach is focused on 5 key areas:
Format Library: In the digital preservation arena, knowledge is power. Our community, through its working groups, maintains a Format Library, which is a vast data dictionary encompassing up-to-date information on all known formats, their associated tools, properties, and risks. This invaluable resource has a direct impact on Rosetta's operational workflows, ensuring that your digital assets remain secure and accessible.
Working Groups:
"Something that I really like about being a Rosetta user is the user group community. It's a very energized and helpful group. They're always really excited to provide their insight and any useful information that might be able to help you out with a particular problem, [always willing] to share code. That has been really valuable as a newer member of the user community." says Jenny l. Thoegersen, Data Curation Librarian, University of Lincoln-Nebraska.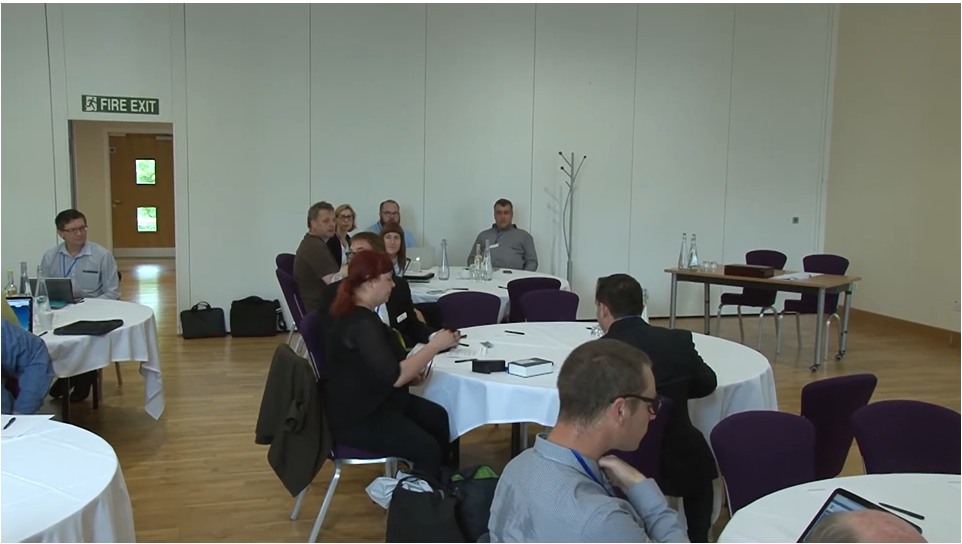 Annual Community Meeting: At Ex Libris, we believe in the power of in-person interactions. Our Annual Community Meeting is a highlight of the year, bringing preservation experts from across the globe together for 3 to 4 days of intensive and fun discussions. This event is not just about networking; it's an opportunity to chart the course for the future of Rosetta, sharing the vision and breaking down detailed strategies for a better digital preservation world.
Internal Community Activities: Sharing knowledge is at the core of community-led development. We foster this through multiple communication channels, empowering new institutions with less expertise and sharing custom tools that can be embedded into Rosetta. Together, we aim to raise the bar for digital preservation standards and practices.
Next-gen Rosetta: The community has always been at the heart of Rosetta, and this will continue in the development of Rosetta's next generation. The future of Rosetta will be developed on Ex Libris' cloud platform. There will be an advisory board for strategic discussions, and topical groups will define workflows for essential topics, such as PREMIS implementation, storage management, and integration with library systems, among others.
With Rosetta's cloud-based generation of DAM and digital preservation offerings, libraries will preserve and showcase their collection of assets, from born-digital to digitized, in a collaborative and simplified way. For expert users, Rosetta will offer unparalleled flexibility, letting libraries customize preservation processes to their specific needs while maintaining top-level security.
Learn more about Rosetta, our community, and the value of making digital preservation capabilities more widely available to libraries and higher education institutions.
---
About Ex Libris, part of Clarivate:
Ex Libris, part of Clarivate, is a global provider of cloud-based solutions that increase library productivity, maximize the impact of research activities, enhance teaching and learning, and drive student engagement.