Mandy Swingle and Kellie Ashley are Curators at the University of Queensland
---
In 2017, The University of Queensland Library unveiled an online exhibition about Professor Dorothy Hill (1907-1997), Australia's first female professor. This exhibition is the result of an 18 month project that showcases the extensive collection of papers she donated to the Library and celebrates the scientific contribution of one of Australia's leading academics. The exhibition features digitised content curated from the ninety boxes of her collection. Today, on World Digital Preservation Day, we are excited to share our story of how we aim to digitally preserve this wonderful collection.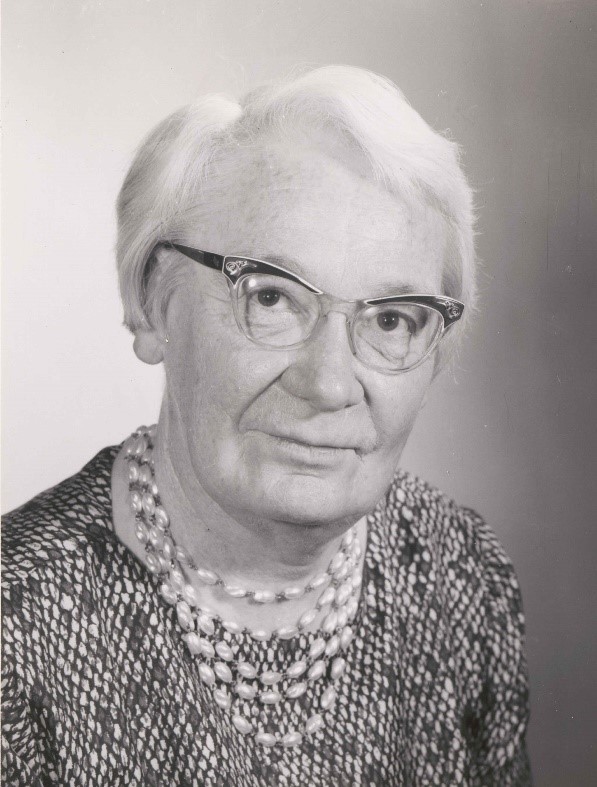 Professor Dorothy Hill, 1964

Curators Mandy Swingle and Kellie Ashley
Where to begin
Central to the task of managing the project was UQ Library's Online Exhibition Management Framework and criteria for considering what items had the highest priority or value for digitisation. The collection consisted of ninety boxes of archival material including professional and personal correspondence, photographs, manuscript and research. Over three hundred items were digitised using various equipment, such as a high-resolution digital camera, A0 flatbed scanner, an automatic (robotic) book scanner, a flatbed scanner and an overhead book scanner. All items were digitised according to recognised digitisation standards from the Federal Agencies Digital Guidelines Initiates (FADGI) and National Library of Australia image capture standards.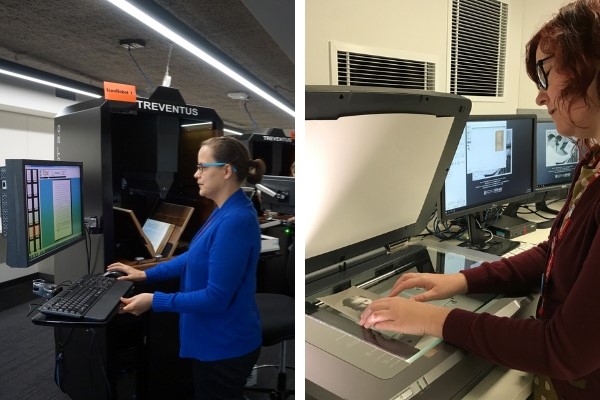 Digitisation assistants Lucy Russell and Rebecca Randall
Challenges
One challenge we had was file naming the digital assets. We used a convention that is similar to how items are physically arranged and described in the University of Queensland Library's collection. With advice from Library staff, we were able to name the digital assets in a way that if someone wanted to see the physical item that appears in the online exhibition, it could be easily located indicated by the filename. Once digitised and assigned unique file names, the digital assets were uploaded into the University's institutional repository, UQ eSpace. An important aspect of all our projects is ensuring that the objects are successfully preserved for the future. UQ eSpace supports digital preservation through JHove and PREMIS information; maintains uncompressed files captured to international digitisation standards; and improves discovery through keywords, full text search and OAI-MPH harvest of Dublin Core Metadata. This process exposes the collection to search engines, the National Library of Australia's portal Trove and local discovery services.
A hidden gem
During the process of curating the online exhibition, we came across many significant items. One particular item was Dorothy Hill's pilot license. Dorothy Hill had travelled from Australia to England in 1930 to undertake studies toward her Doctor of Philosophy degree. This was the beginning of the era when female pilots like Amelia Earhardt and Amy Johnson were establishing transcontinental records. Hill's pilot license from the UK demonstrates her ambition and determination, two qualities that were key to her personality and career.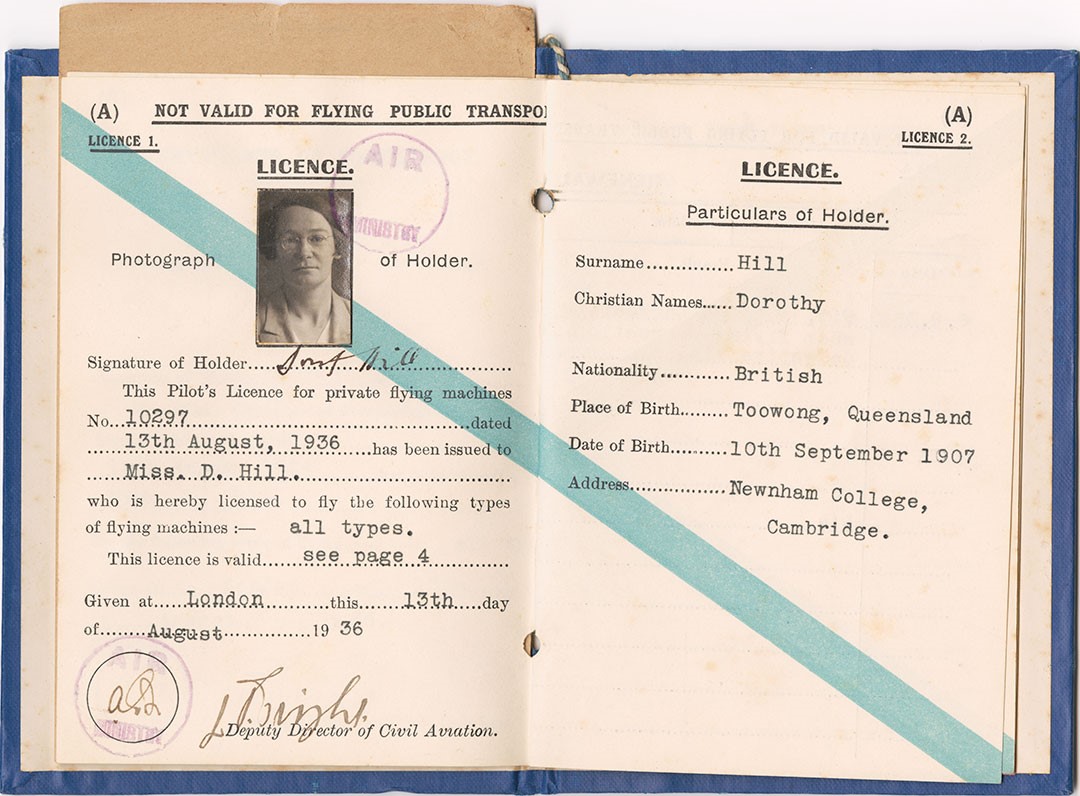 Dorothy Hill's aviation license dated 1936
This is just one example of the many treasures we found in Hill's collection.
This project exceeded our expectations. We were able to preserve an important part of Australian geological research and the University of Queensland's history. It evolved into an exhibition with the possibility to reach a wide audience and reflect on this energetic woman's life and legacy. And we will continue to assess and invest in the most appropriate tools and processes to safeguard and maintain sustainable access to these important images for generations to come.
For more information about Dorothy Hill view the online exhibition Dorothy Hill: Pioneer and professor.