Jeanne Kramer-Smyth is Archivist and April Miller is Program Lead for Archives at World Bank Group Archives
---

World Bank Group Archives Digital Vault logo.
We considered writing a blog post about the technical solutions selected for the World Bank Group (WBG) Archives' "Digital Vault" digital preservation project. We spent months working through an RFI and RFP, selecting a vendor, and finalizing contract negotiations. This was followed by work on technical design and internal approvals.
This is not what this blog post is about. Instead, this post is about identifying and tackling the people and process investments required to evolve into an archives that handles both analog and born-digital records.
Unlike some archival institutions, the WBG Archives has responsibilities for records throughout the lifecycle. We are the owners of the WBG's records management policy and we monitor, train and provide advice to staff on how to care for the records they create or receive, including digital records. Among many other things, we transfer semi-active records from the business units into our records center, and we author and implement the WBG's retention schedules, which are media neutral. Eventually the retention periods for records expire, and our appraisal work indicates whether the record should be brought into the care of the Archives and preserved. We perform arrangement and description according to ISAD(G) for the archival holdings, and we provide access to records under the Bank's Access to Information Policy. We're expert at all these functions within the context of the WBG, and this knowledge and experience are the bedrock of our work for the institution. With born-digital records the functions remain the same, but the way we execute them will be different. Our staff are valuable, and they can pivot to this new way of working with born-digital records by investing in their learning, but also by owning the process of change.
In implementation, we're focused on giving agency to the members of our team. We began implementation with a "Visioning Workshop". The goal for this workshop was not to redesign the Archives' work program and its staffing model from the ground up. Instead, the goal was to generate a list of all the questions we would need to answer to complete our evolution. This helped alleviate any worries and gave everyone an outlet for anxiety or concerns about the changes coming with the Digital Vault.
The first thing we shared with the workshop's 25 attendees was the idea that we are not reinventing our archival practice from scratch. This is not a case of a phoenix rising from the ashes.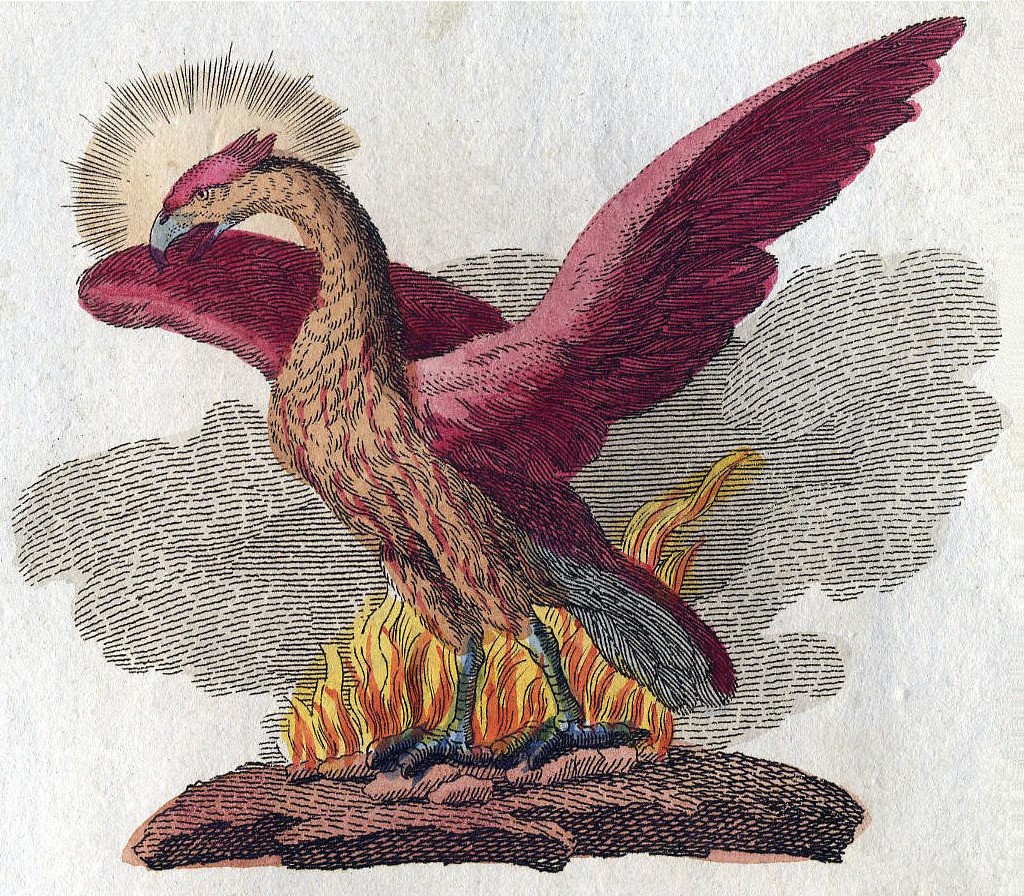 Source: A phoenix depicted in a book of legendary creatures by FJ Bertuch (1747–1822)
https://commons.wikimedia.org/wiki/File:Phoenix-Fabelwesen.jpg
We divided the attendees into 4 breakout groups, including staff located remotely at our off-site records center facility who participated via video conference. With our knowledge of the WBG's digital records environment, we spent fifteen-minute blocks collecting questions about each of these topics:
Opportunities for Evolution
Roles
Integration & Processes
Digital Content in Our Work Programs
Capacity Planning
After the workshop, we triaged the questions and identified themes around which we created six "focus teams":
Transfer & Ingest
Description, Metadata, & Intellectual Control
Access & Reference
What gets put in the Digital Vault?
Strategy & Planning
Formats, Preservation, & Long-Term Access
For each of these focus teams, a leader plus four or five team members were selected from among WBG Archives staff. The team leaders have been given great latitude in how they organize their work. As you read this, the process of creating a list of prioritized deliverables is in progress – to be followed by the actual work of answering the questions.
Rather than attempting to propose and implement changes to our existing processes, workflows, staffing model, and standards from the top down, we expect this approach to engage the full team – to give them greater agency and personal investment in this new endeavor.

Image from page 1146 of "Canadian grocer January-June 1898" (1898)
https://www.flickr.com/photos/internetarchivebookimages/14781375724/
While many of our staff identify with the solo introverted nature of the owl, a group of owls is called a "parliament." It is this wisdom of the collective upon which we want to draw to make the Digital Vault and our archives' evolution a success.
We know that changes of this scale happen rarely in the life of an archives. By engaging as many people from our team and valuing our shared expertise, we have the best chance of creating procedures and methods that carry our archives forward into a future dedicated to preserving and providing access to both analog and born-digital records of the World Bank Group.