Laura Peaurt is Digital Preservation Officer at the University of Nottingham
---
Manuscripts & Special Collections have an active programme of collecting material supporting the institutional archives and documenting university life. This includes content created by the Students Union as well as student and staff societies.
We have an ongoing relationship with Student Union Officers, offering an annual induction to introduce officers to the archive service, and encourage deposit of material with the archive. We have previously blogged about this collecting work and our efforts to process CDs, DVDs and collect website relating to the student union.
The procurement of our digital preservation system (Preservica), and the rapid adoption of O365 within the institution over the last year provided the opportunity for us to pilot digital transfer of records from student union officers for the first time. We envisage the digital equivalent of the physical archive collecting box currently housed in the Portland building in easy reach of the Student Union to allow easy transfer.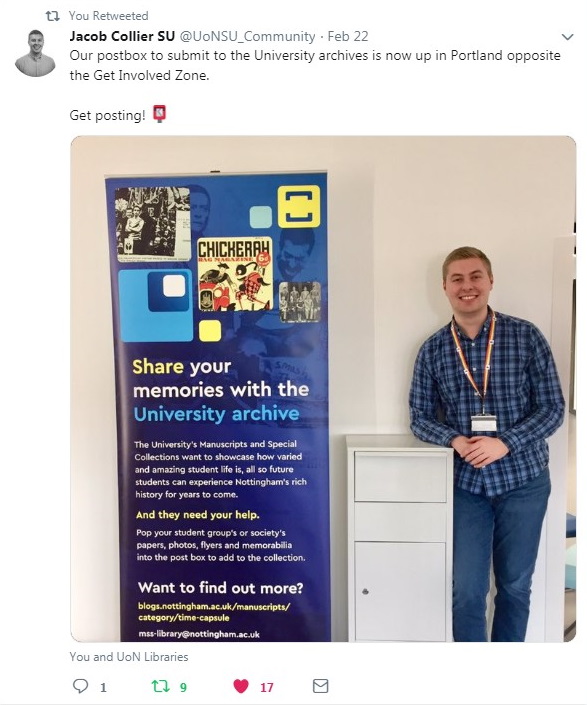 Since the officers' documentation is usually created in digital form, it seemed sensible to find a way of directly transferring that content directly to the archive using the University's collaborative platform O365, rather than printing and sending physical copies in boxes. We hope that this will make transfer less onerous for student officers and make it easier to transition year by year when officers change.
This has involved a steep learning curve in understanding the different layer of permissions and access to O365 sites and document folders. After setting up several test SharePoint sites, we have ended up with a combination of two separate components to achieve this goal.
1) a 'public' community facing site, which anyone in the university community can access, letting them know about our archives and collecting work.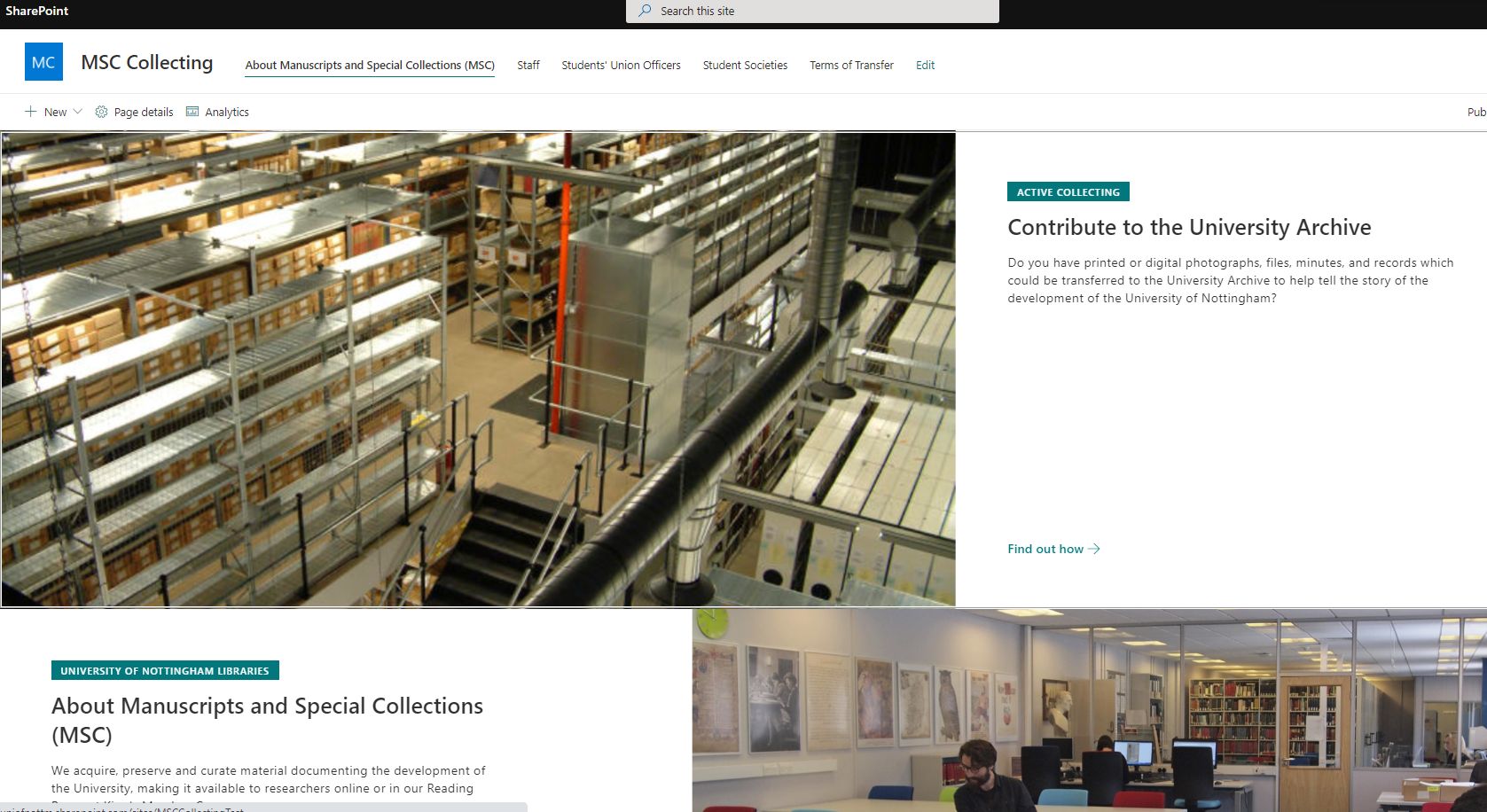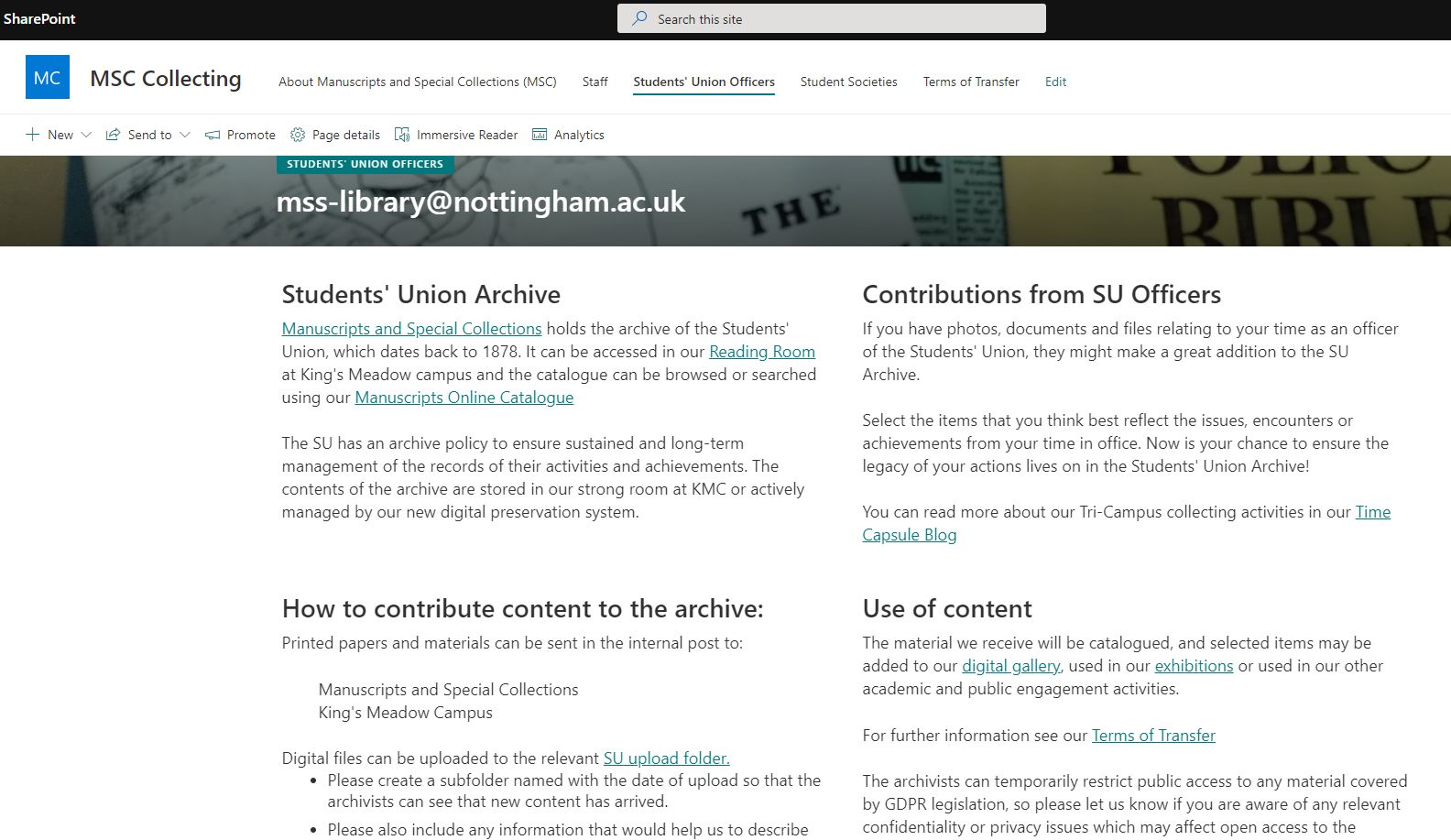 2) From this site, those who wish to transfer digital records can request access to a separate deposit folder (housed in a separate O365 group) which they can use to transfer digital files.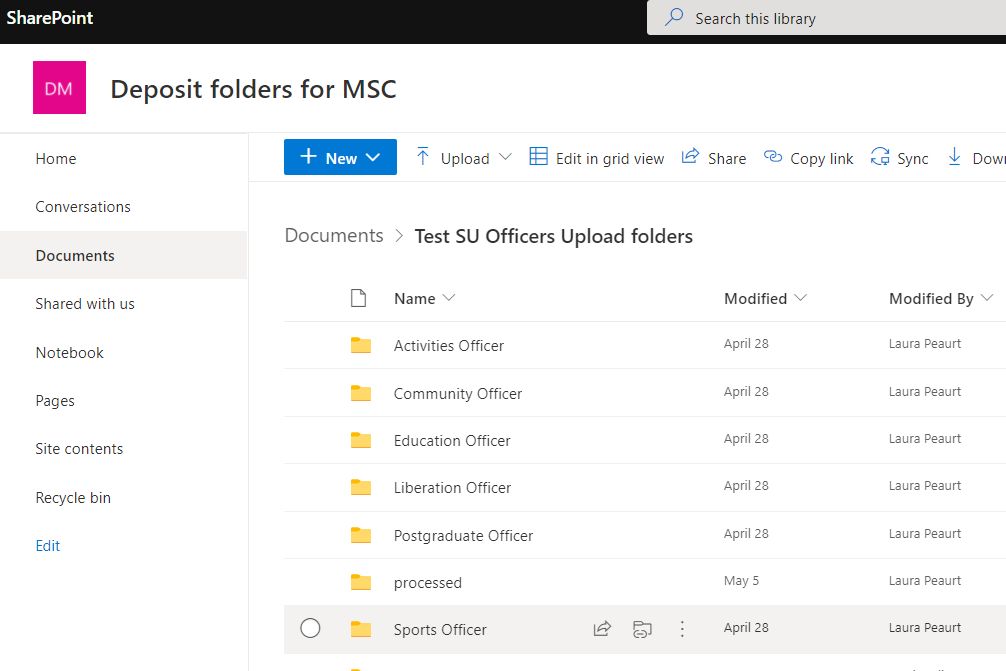 We then get a notification requesting us to give permission to the depositor to access the deposit folder, and transfer files into it. We can then pick up the digital files to be added to our collections and uploaded into our digital preservation system.
This site has only just gone live and we hope to promote it and make use of it with the new incoming student officers. We also hope to use it as a model for other digital transfer opportunities within the university community.