Our illustrious (!) leader William Kilbride started with the DPC in February 2009, and one of the first new initiatives he introduced the DPC's Leadership Programme. For ten years now the programme has been one of the core elements of our workforce development activities. It offers grants so that our members can attend training and development opportunities they may not otherwise be able to. The programme has also helped ensure that organizations who offer training can have some assurance of a return on their investment. In its lifetime the DPC Leadership Programme has provided well over 100 grants for members to attend training and development opportunities. This began back in May 2009 with 2 grants for individuals from the National Library of Wales and Cambridge University to attend the Digital Preservation Training Programme.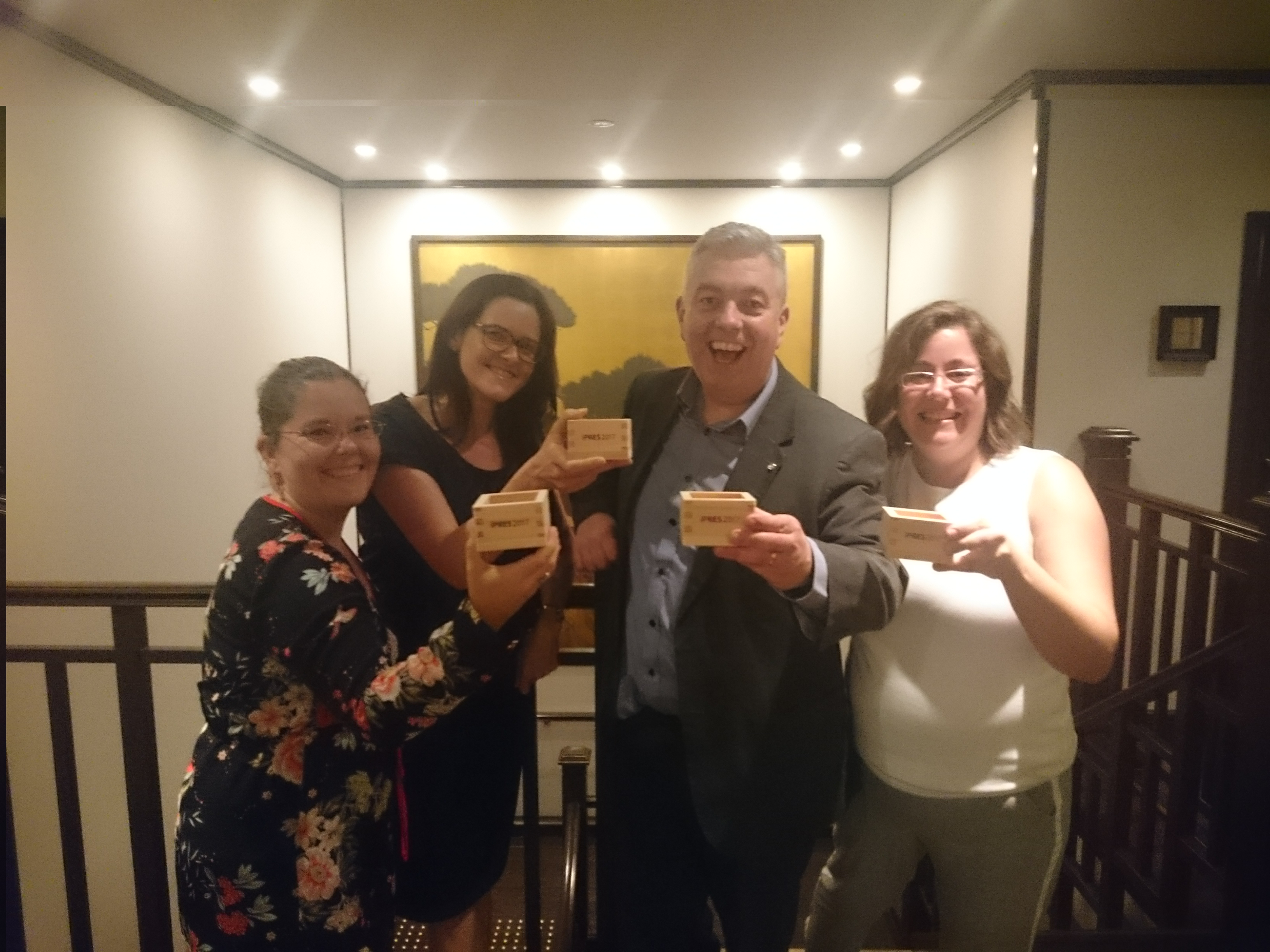 Over the years the Leadership Programme has grown and changed, always trying to be responsive to member needs. We've simplified the application process, moving from CVs and cover letters to an application form, making it easier to submit applications as well as ensuring that the judging is efficient and robust. We've also expanded the types of grants that are available. This began with the inclusion of development opportunities that weren't strictly 'training', e.g. grants to help with conference attendance. Last year it was further extended to offer members the opportunity to bring self-identified opportunities to us. Finally, the funding of the Programme has changed, with the budget now coming directly from the contributions of our Supporters: Arkivum, Artefactual, Formpipe, Libnova, Mirrorweb, and Preservica.
There have really only been two things that we can say we've wanted to change about the Programme but haven't managed to. The first is that the budget consistently sees an underspend. At the beginning of every financial year we say, "this is the year we'll spend out the Leadership Programme budget", and, while we've been getting closer, we've still never quite made it by year end. So, we'll keep working on finding more opportunities to fund, whilst also encouraging an increase in applications (particularly self-identified opportunities, please!) We want as many members as possible to gain from this direct benefit of DPC Membership, so please come take our (your) money!
The second change we've talked about for several years now is renaming the Programme. Many people have noted they found the 'Leadership Programme' name to be a barrier, by either obfuscating the purpose of the Programme or making it seem like it was for the "elite". The problem has been that no one could think of a satisfactory alternative. At the most recent DPC Workforce Development Sub-Committee meeting, we threw around some ideas and settled on the possibility of the 'Career Development Fund'. This was put forward to the popular vote on Twitter, but a late entry of 'Skills Development Fund' proved popular. This is where I have to make a confession, 'Skills Development Fund' did technically win the vote, but I've taken an executive decision and chosen to move ahead with 'Career Development Fund'. This is because, the more I thought about it, the more I realised that the fund is about providing access to a broad range of opportunities, some of which focus on training and developing skills, but others are broader in scope and support activities such as networking and presenting at conferences. And I expect this will only grow and expand as the DPC Membership grows and the digital preservation community matures.
So, for its 10th birthday the DPC's Leadership Programme is getting a shiny new rebrand as the Career Development Fund (CDF). Also, I'm determined that 2019/20 is going to be THE YEAR that we finally spend out the budget. To help with this aim, below you can find some myth-busting about the CDF. If you've considered applying for a grant in the past but decided it's not for you, hopefully these will change your mind. As I said earlier, come take our (your) money!
It'll Take Me Too Long/Too Much Effort to Apply…
This one is hopefully not true; we've done our best to make the application form as painless as possible! The form is split into two sections and should only take about an hour to complete at most. The first section captures information about yourself and your organisation and is all pretty straightforward. The second section contains 3 short answer questions (max. 300 words each) asking how the opportunities relates to your previous experience and how attendance will benefit your own development and your organisation. Overall, you'll need to write text A MAXIMUM of half the length of this blog post! Don't want to take my word for it? Here's the lowdown from recent iPRES grant winner Jaana Pinnick of the British Geological Survey:
The words 'application form' might make you think of hours spent on finding the right words to try and impress the assessors, but with DPC this couldn't be much further from the truth. Most of my time went on listing previous digital preservation events attended. As I've been developing our preservation programme for the last three years, it was easy to explain why attending iPRES is relevant to me and what I will gain from attending the event, not to mention getting the opportunity to present my first international paper! Applying for the scholarship was an hour well spent.
I'm Too Junior to Apply…
Definitely not true! There's no requirement for people to be in specific role types. In fact, the criteria for awarding most of the grants specifically privileges early years professionals as we recognise that they often find it more difficult to get access to funding for career development. We classify 'early-years' as anyone with 5 years or less in a digital preservation role, so it covers everyone from new graduates to those making a career change.
Only Those at My Organisation Who Have Direct Contact with the DPC/Work Purely on Digital Preservation Can Apply…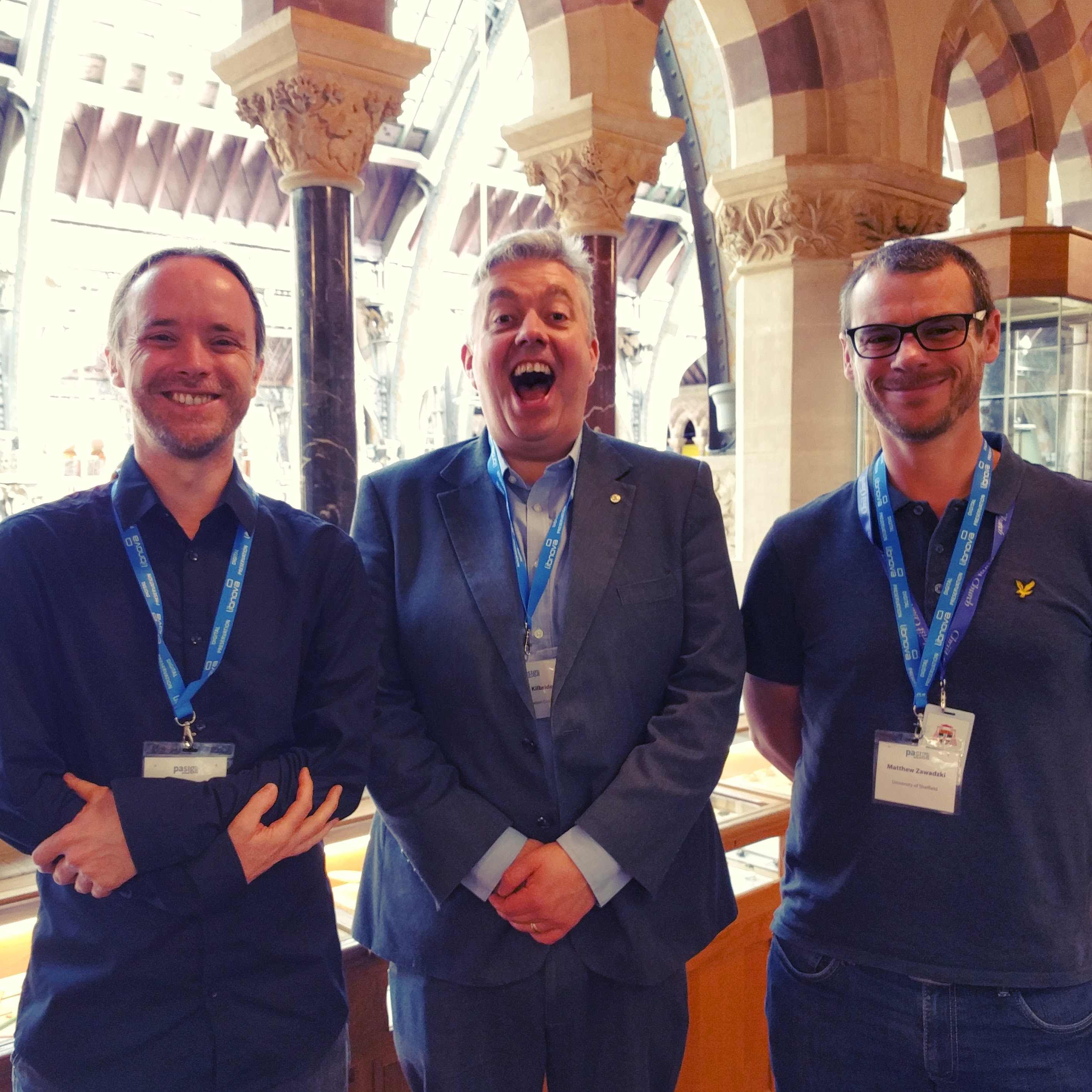 This one is a bit more difficult to answer as it is DPC policy to allow each member to define the scope of their membership. But we have found most members interpret it quite broadly. If you would like to apply for a grant just talk to your local DPC contact to see if it is appropriate. If you're not sure who this is get in contact and we can let you know. We have definitely awarded grants to people beyond a 'core DP team' before!
I Can Only Apply for Grants Via the Advertised Calls…
Nope, we also welcome applications for funding to support any development opportunity you identify, as long as you can demonstrate how they relate to your organisation's DP work. The only limit is that we will only accept one application of this type per member per quarter. If you're thinking about applying for this type of grant, the next statement may be relevant to you too…
I Can Only Apply for a Grant to Fund a Digital Preservation Course/Conference…
You can apply for a grant to support any career development opportunity you think is relevant as long as you can demonstrate how it will help further DP efforts at your organisation and/or your own personal development. This might include a course on python that helps you learn to write scripts to automate workflows; it might be a seminar on grant writing to help with developing your business plan; or it might be funding to support attendance at a non-DP conference where you are presenting a paper sharing your DP work. As an example, from my own career: I was working with a collection that contained a lot of GIS data but didn't really know anything about the format and how it was used. To help with this I undertook a course on using ArcGIS and this helped me understand the different file types and their relation to each other, as well as what documentation a user might need to access them in the future. This type of course would, therefore, be a prime candidate for a self-identified CDF application even though it contained nothing specifically relevant to DP.
I Don't Stand a Chance of Getting a Grant…
Of course, I can't say here "if you apply, you'll definitely get a grant", as some calls as very over-subscribed and every application is assessed on its own merit, but (at least at the moment) odds are definitely in your favour! Generally, we fund more applications than we don't, probably at a ratio of at least 3:1. And, while we usually advertise 2 grants per call, we often ultimately offer more if there is a strong field of applicants and there are places and budget available. For example, we had so many excellent applications for the recent iPRES grants that we've awarded grants to 8 people to help them attend.
We've also heard people tell us they've not applied because they thought that grants would only go to "high achievers". Firstly, believe in yourself, you're great! Secondly, these grants exist to meet needs for training and development, not as 'rewards' for career achievements. So, you'll have the best chance of getting a grant if you clearly show us how the opportunity will benefit you and your organisation, not by telling us how awesome you are ????.
Again, don't just trust me, here's some insight from recent judging panel member, Helen Mavin of the Imperial War Museum:
As part of the DPC Workforce Development and Skills Sub-Committee I recently supported DPC colleagues sift applications and select candidates who had applied for the IPRES 2019 Scholarships.
The applications are judged on three criteria – the relevance of your role to your organisation, how attendance will aid your professional development, and how your organisation will benefit from your attendance. I was amazed by the diversity of candidates across different types of organisation, seniority, and a variety of preservation roles and experience who applied.
As someone reviewing the applications, I was looking for candidates who could honestly appraise their own development requirements and match them against their organisation, or even better their potential to contribute to the sector as a whole.
These applications opened my eyes to the development possibilities on offer via DPC and more importantly how straight forward they are to apply for.
So, if you've thought about applying before but been put off, I hope this has changed your mind and you'll think about applying in the future. We've got money to spend! To find out more about the CDF and the application and judging process, please see the relevant pages on the DPC website. And finally, we must offer a big thank you to the DPC Supporters, whose contributions make the CDF possible. Thank you, Arkivum, Artefactual, Formpipe, Libnova, Mirrorweb, and Preservica!