The Digital Preservation Coalition (DPC) welcomes RBS Archives as its newest Associate Member this week.
RBS Archives manages the archive holdings of RBS and around 250 constituent and predecessor companies dating from the 1660s to the present day. In 2015 RBS Archives was the first business archive in Scotland to be awarded UK-wide Archive Service Accreditation status, and two of their collections are inscribed in UNESCO's Memory of the World Register, in recognition of their national, international and cultural significance.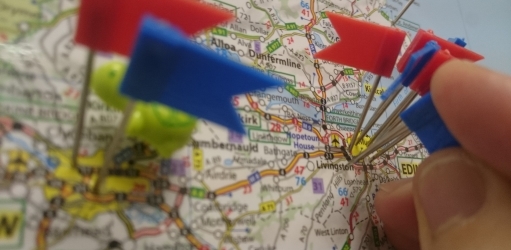 "We have been acquiring born-digital records for permanent preservation for over a decade and the team are looking to enhance, widen and develop our digital preservation programme in line with best practice," explains RBS Head of Archives and Art, Ruth Reed.
"Through membership of the DPC and collaboration with other DPC members we hope to significantly improve our own professional and institutional knowledge, expertise and practice in the field of digital curation and to share our experience with other members."
"We are delighted that RBS Archives has joined the DPC," says Chair of the DPC Board and Head of Data Division for STFC, Juan Bicarregui. "RBS have always been active in the business archives community, so we are very pleased to have an opportunity collaborate with them on their preservation activities and to gain a new perspective on managing digital assets within a corporate environment."
The not-for-profit DPC is an advocate for digital preservation and helps members to deliver resilient long-term access to digital content and services through community engagement, targeted advocacy work, training and workforce development, capacity building, good practice and standards, and through good management and governance. Its primary objective is raising awareness of the importance of the preservation of digital material and the attendant strategic, cultural and technological issues.
Click for more information about: