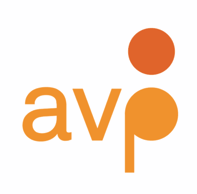 The Digital Preservation Coalition (DPC) is delighted to welcome data management consulting and software company AVP to its Supporter Program this month.
AVP offers a full range of digital preservation services and products of relevance to the DPC community, including: assessments and audits; system selection, implementation, and customisation; custom software development and software products such as Fixity and Exactly.
Having worked in the area of digital preservation for over a decade, AVP clients include the Library of Congress, British Library, Yale University, Harvard University, Smithsonian Institution, Netherlands Institute for Sound and Vision, HBO, Paramount Pictures, the Museum of Modern Art, and the National Gallery of Art.
"We are thrilled to join the DPC as a Supporter because we recognize a great deal of alignment in our shared vision, values, spirit, and commitment to the field and to the communities we serve," says Chris Lacinak, President of AVP. "It is our honour and privilege to be able to support the efforts of this amazing organization."
"AVP has a great reputation for engaging as colleagues in the field through the creation of resources, presenting and publishing broadly on substantive issues, and participating in the establishment of best practices and standards for digital preservation," says Executive Director of the DPC, William Kilbride. "We are delighted to welcome them to the DPC's Supporter Program."
As their first DPC Supporter activity, AVP will join the program for the Coalition's annual Digital Preservation Futures Webinar series which starts on Tuesday 12th May. Part of the DPC Supporter Program, Members will be able to find out more about AVP as the webinars showcase the product and service offerings of each of the DPC's Supporters in turn, before DPC staff invite speakers to respond on a series of themes which represent member concerns.
DPC MEMBERS Register for DPF Webinars
The DPC Supporter program provides an environment where solution providers and members can collaborate. The program's events and activities offer opportunities for greater insight into the requirements of members. The new DPC Supporter program of activities for 2020 delivers exciting opportunities, activities and benefits designed to enable a positive dialogue between members and solution providers on 'neutral' ground.
All funds raised by the DPC Supporter Program will be used in first instance to support grants to members for training and workforce development as well as the Annual Student conference, to subsidize training workshops or to sponsor DPC membership for charities and not-for-profits.
Any organization which provides products or services to the digital preservation community may apply for DPC Supporter status and in return will be invited to join and extend the activities of the Coalition. Supporters also enjoy early access to draft outlines of DPC Technology Watch Reports and other published output, an invitation to an annual trade fair and horizon scanning meeting with DPC members, as well as the opportunity to showcase products and services through webinars and relevant briefing days.
The DPC enables members to deliver resilient long-term access to digital content and services through advocacy, community engagement, workforce development, capacity-building, good practice and good governance.