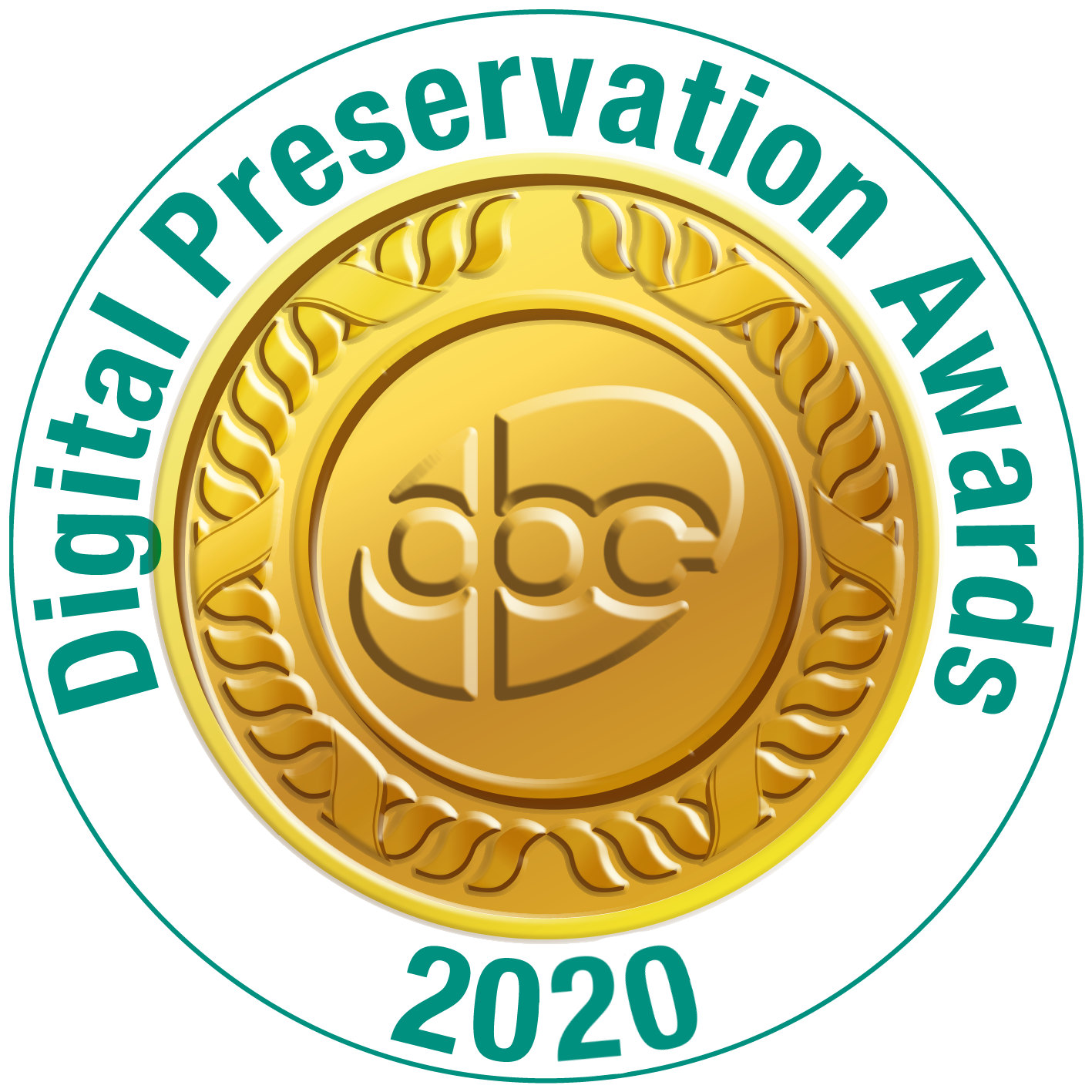 The Digital Preservation Coalition cordially invites the Digital Preservation Awards Finalists, Judges, DPC Members, Sponsors and Special Guests to attend a celebration of the Digital Preservation Awards 2020.
This event will be preceded by a series of programs introducing the work of each of our Digital Preservation Awards 2020 Finalists.
Watch the Live Stream of the Awards Presentation below:
On World Digital Preservation Day, join us as we reveal and congratulate the winners of the:
We would like this to be a fitting and splendid tribute to the hard work, creativity and generosity exhibited by our Finalists. Therefore attendees should dress for the occasion and wear finest attire - as you would if you were attending in person - and, as we will not be able to offer a celebratory drinks reception after the event, please bring a beverage to raise in a toast at the appropriate moment.
The presentation of the Digital Preservation Awards 2020 will also be streamed LIVE from this page on World Digital Preservation Day, 5th November at 1200 GMT.
---
The Digital Preservation Awards is sponsored by: