The work accomplished in ARCHIVER is a game-changer for the approach taken to long-term research data management both from a mindset and technological perspective, i.e. what data do researchers retain, how to keep intellectual control of it and what data stewards must do to ensure long-term value can be realised from it. The social importance and economic benefits of making scientific data open and reusable according to FAIR principles (Findable Accessible Interoperable Reusable) have already been demonstrated. However, there are still major gaps when it comes to the sustainability of long-term accessibility and usability of research data, for example as discussed in the FAIR Forever report from the Digital Preservation Coalition DPC).
These gaps put data at long-term risk, they prevent the construction and operation of sustainable Trusted Digital Repositories services, and they affect organizations both large and small who are tasked with being custodians of valuable research artefacts.
The ARCHIVER selected companies are promoting solutions that are environmentally sustainable, providing the means to analyse and reduce the carbon footprint as an aid towards carbon neutrality. As service providers, the consortia led by Arkivum and Libnova can support a range of organizations to take steps to respond to this urgent global challenge, aligning the innovative R&D produced with initiatives such as the Code of Conduct for Data Centres and the more recent Green Public Procurement criteria part of the Green Deal.
These are the aspects the ARCHIVER project has set out to solve by selecting these European SME companies with expertise in open data, archiving and data preservation to develop innovative solutions.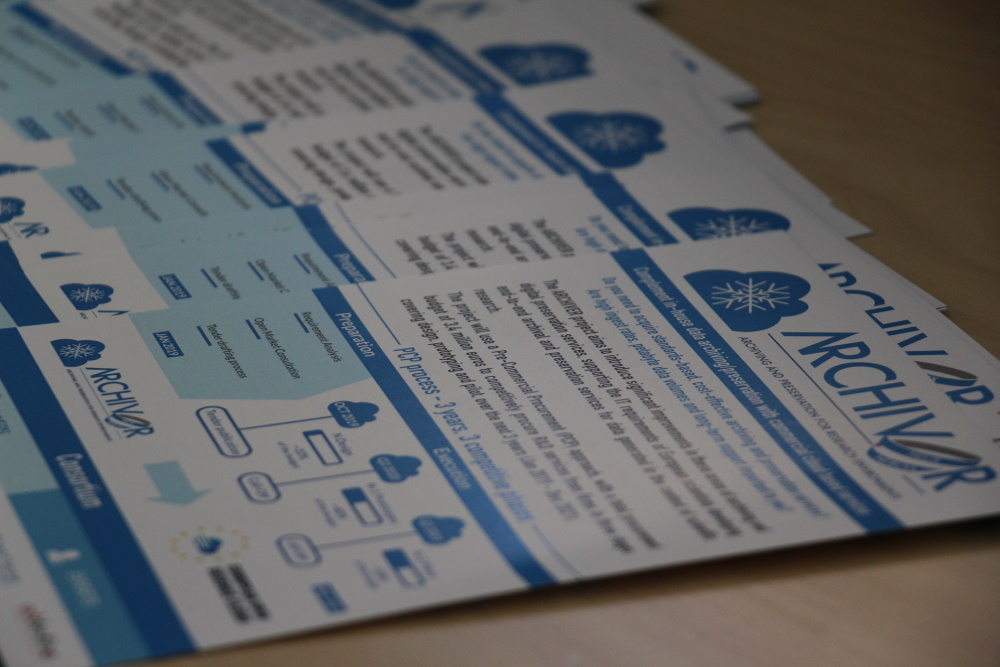 Another key component of sustainability is to ensure the innovation developed during the project has a wide exposure to potential procurers within the European research community and other business sectors. To achieve this, the project has started an onboarding process for the resulting services to be available for Early Adopters. Making ARCHIVER services available through the EOSC exchange, a form of digital marketplace, will give the possibility to researchers and procuring organisations to have sustainable access to these services, being able to trial them, evaluate their functionality and purchase them with a clear costing model.
Another of the key aims of ARCHIVER is to develop substantially improved archiving and digital preservation skills for researchers and citizen scientists. In order to support the requirements of European scientists, by providing R&D funding to European SMEs, ARCHIVER is stimulating the competitive development of new end-to-end archival and preservation services that will stimulate the up-skilling of scientists in managing the vast and ever-growing datasets generated by world-leading research institutions.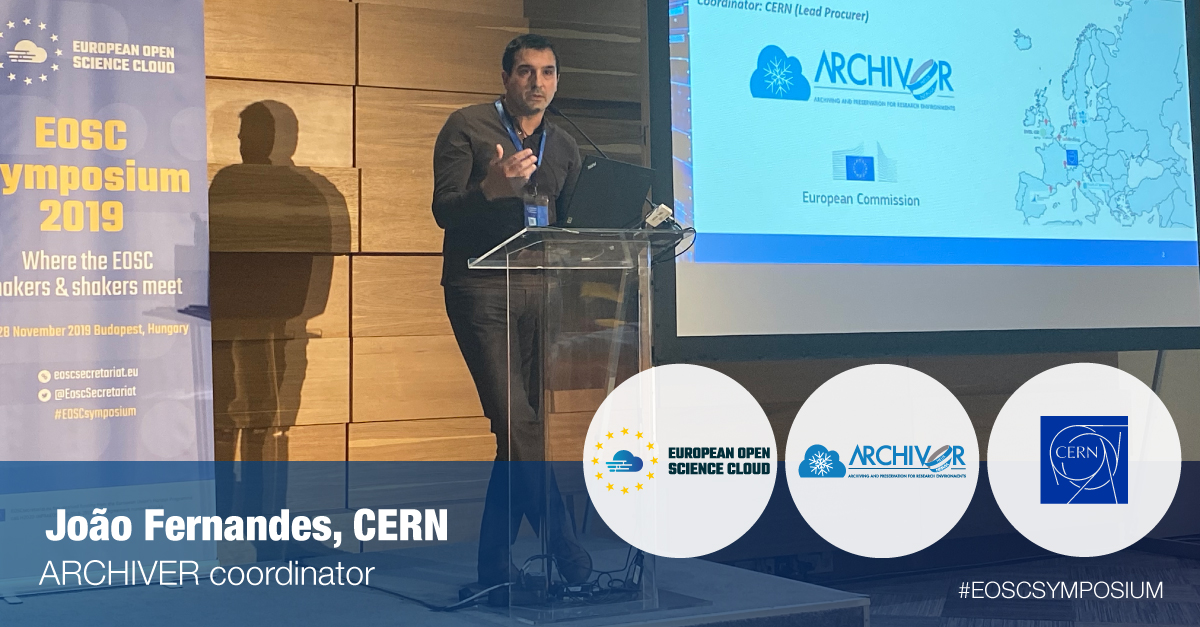 The results of the ARCHIVER project encourage as well national policymakers to align their e-Infrastructures and facilitate the development of convergent and sustainable e-infrastructure services as a focal point towards ensuring best practices and clear responsibility breakdown between data steward organisations and both public and commercial service providers.
The ARCHIVER R&D tenderers were selected through an open and competitive procurement process for R&D, where business models and commercialisation plans were built at the same time as the research & development progressed, with input from the future procurers to ensure the models are suitable for the publicly funded research sector. The input provided by the public research sector organisations to the companies producing R&D was systematic in the innovation cycle. The structured feedback was essential to allow a full understanding of the R&D challenge by the selected companies and to expose the current baseline service capabilities of these to the organizations intending to adopt the future resulting services. This has required participating companies to produce a R&D roadmap systematically reviewed to align expectations of demand and supply sides in what concerns architectural decisions, development schedules, expected features and prioritization.
Currently, there is no large-scale production usage of commercial data preservation services by the public research sector. By participating in ARCHIVER, selected companies estimate that they will gain a lead of two years over the competition with the research and development process being validated by world leading research organisations. The effort will result in services that are immediately usable by the public research sector in Europe. This will immediately expose the novel service offerings, relevant for at least 18 pan-European infrastructures to the estimated 1.7 million European researchers and 70 million professionals in science and technology, public and private sectors combined, that are expected to make use of the European Open Science Cloud (EOSC).
In addition, being part of the EOSC service offer will stimulate the creation of an ecosystem for additional European specialist ICT companies to participate in future public-private initiatives.