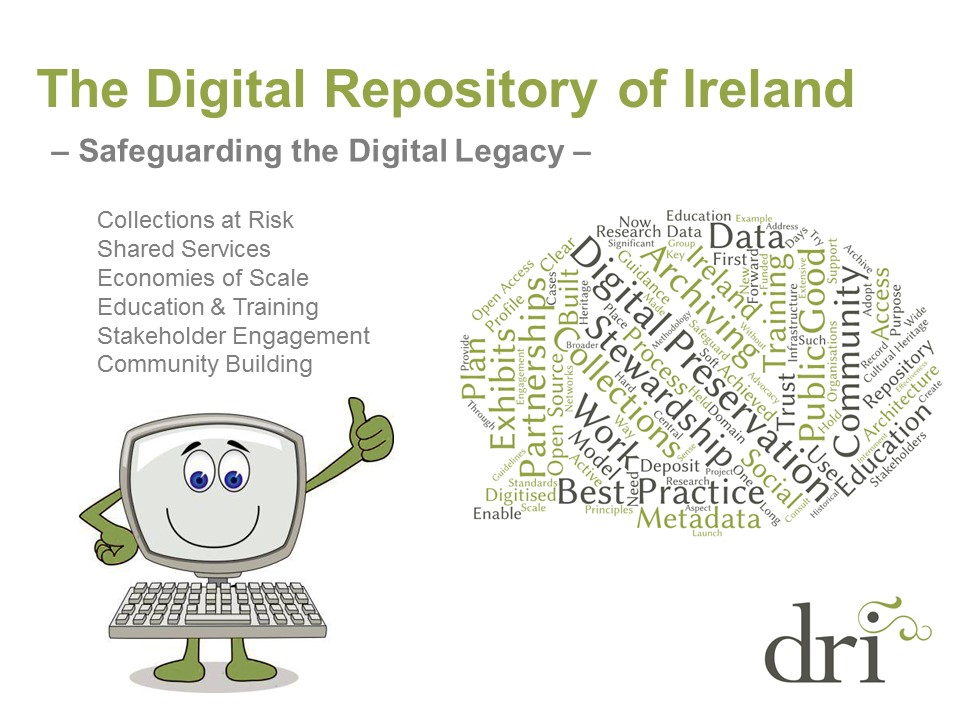 The Digital Repository of Ireland is a national trusted digital repository for Ireland's social and cultural data, built through extensive and ongoing engagement with relevant communities in Ireland, and according to international best practices in repository architecture and data management best practices. DRI serves a large community, but has been particularly attentive to the needs of community archives that do not have access to sufficient resources for implementing independent preservation services.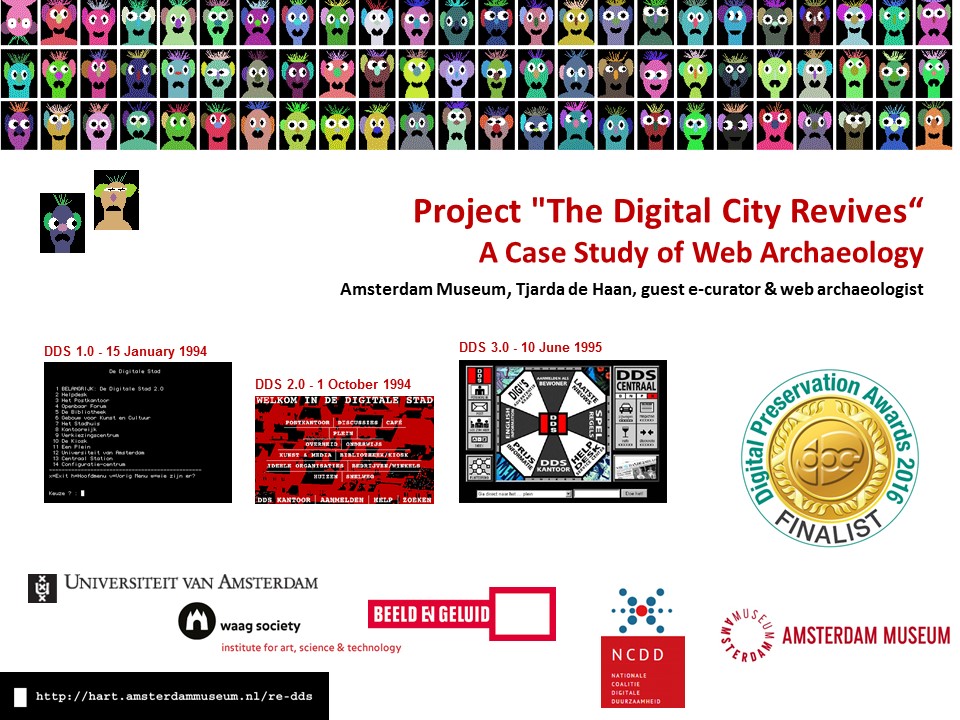 On 15 January 1994 De Digitale Stad (DDS; The Digital City) opened its virtual gates. DDS, the first virtual city worldwide, made the internet (free) accessible for the first time to the general public in the Netherlands. In 2001 The Digital City, the website, was taken offline. Our digital heritage, and especially the digital memory of the early web, is at risk of being lost. Or worse already gone. In the case study of web archaeology we will answer the questions: how to excavate, reconstruct, preserve and sustainably store born-digital heritage (DDS) and make it accessible to future generations?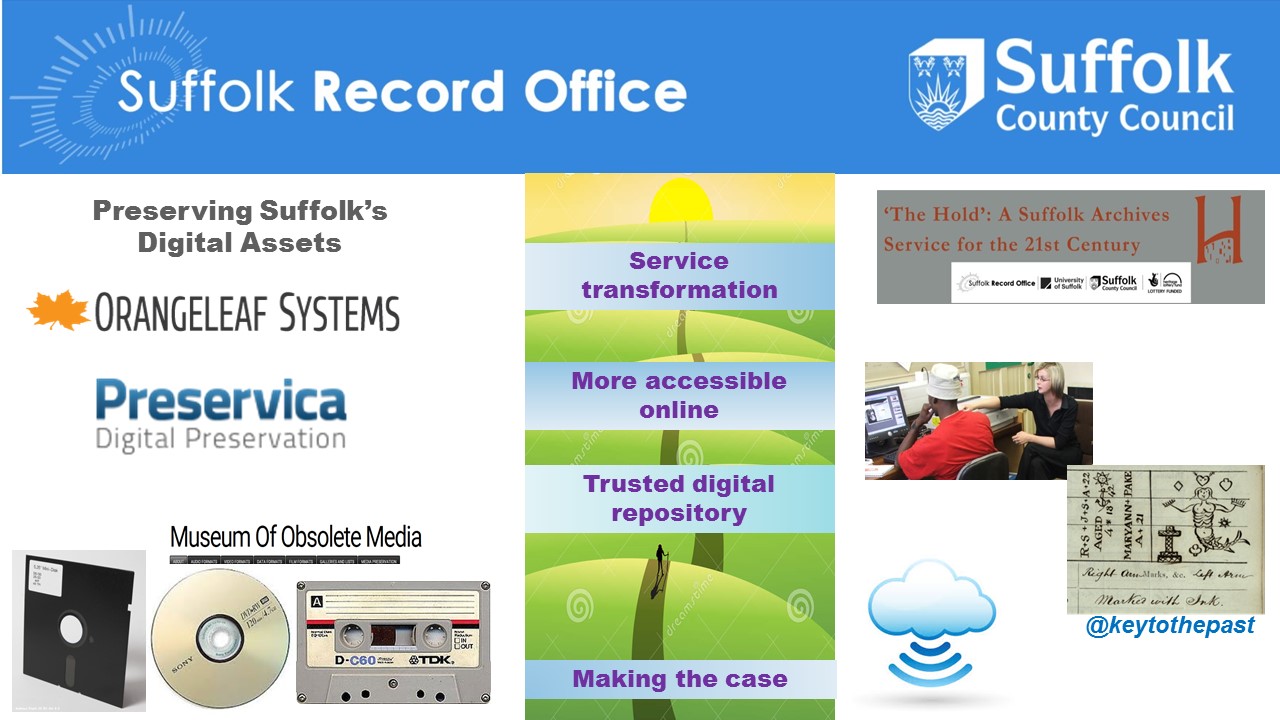 In just over a year, the Record Office team at Suffolk County Council has completely transformed how the organisation manages, preserves and shares its valuable (and often unique) digital content. By building a compelling vuision, getting council support and using 'off-the-shelf' digital preservation products they have delivered a trusted digital repository and a brand new interactive website suffolkarchives.co.uk, an invaluable information source, amrketing tool and virtual shop providing easy public access to 900 years of Suffolk's history and over 326,000 electronic records. The project is already being recognised as an exemplar by the National Archives and peer organisations alike.