Over a five year period, an international team of volunteers has developed the Digital Records Curation Programme (DRCP), a set of materials that aims to translate technical digital preservation know-how into easy to use resources for teaching new generations of digital archivists. Responding to calls from African members of the ICA for support in developing university level curricula for digital preservation, the DRCP is an initiative of the ICA's Africa Programme, which began in 2015.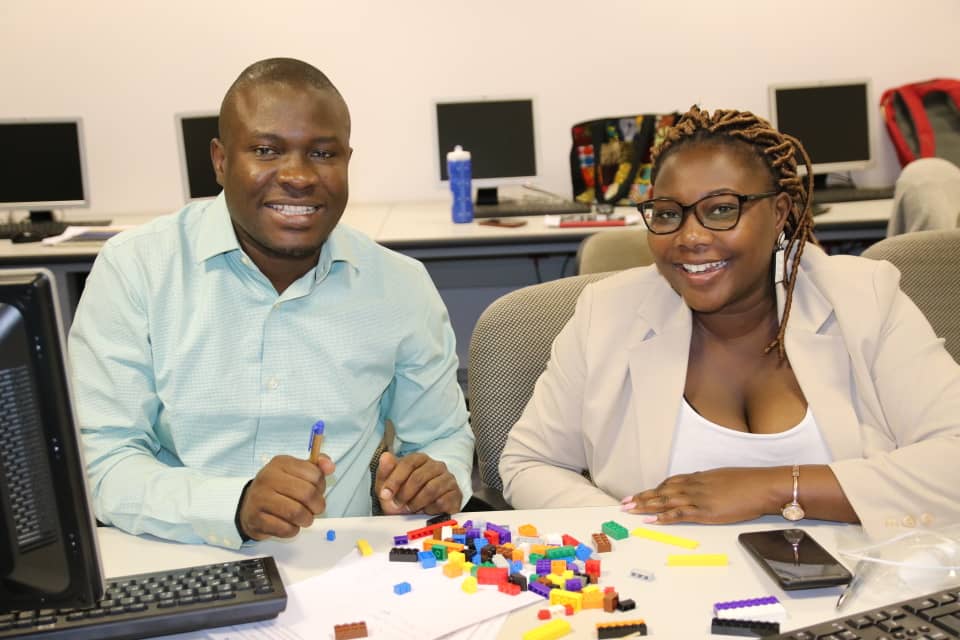 The DRCP consists of a course handbook, a set of lesson plans and presentation slides, covering topics such as digital records management, file profiling, metadata management, cloud computing, Trusted Digital Repositories, web and social media archiving and data management. There is also a guide to the materials.
The materials were used as the basis for a one day course that was delivered in Yaoundé, Cameroon, on International Digital Preservation Day in 2018. Concurrent workshops in English and French were delivered to participants from over 30 countries. Subsequently, two week-long study schools were held, one in English at the University of Botswana in August 2019, and one in French at EBAD in Senegal in October 2019. Fully funded by the ICA, these intensive courses were aimed at early- and mid-career archival educators, and included participants from Botswana, Cameroon, Cote d'Ivoire, Democratic Republic of the Congo, Eswatini, Gabon, Kenya, Namibia, Nigeria, Senegal, Sierra Leone, South Africa, Tanzania, Tunisia, Zambia and Zimbabwe.
These educators, who are well-placed to introduce these new materials into their existing archival education programmes, participated in sessions that introduced them to the structure and content of the DRCP course, walked them through the lesson plans and exercises, allowed space to practice the use of software and hardware, and enabled them to share their own teaching techniques. Additionally, the study schools included sessions on developing research agendas for digital preservation in local contexts and on promoting the value of continuing professional development.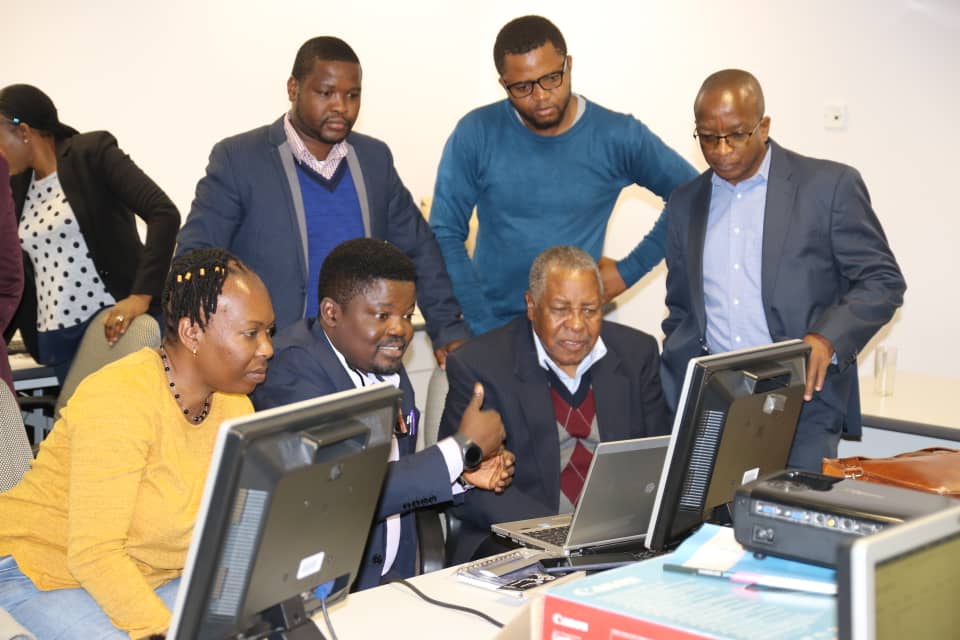 Participation in the study schools required a commitment to 1) delivering a workshop for practicing professionals in participants' home countries, 2) undertaking to conduct curricula review and updating as required and 3) reporting back to the ICA's Africa Programme on progress. This approach was intended to ensure that limited ICA funds were maximized, with training trickled down to practitioners as well as having longer term benefits in universities educating new generations of records professionals.
As a result of the study schools, numerous activities have taken place, including:
The introduction of a new digital preservation course at the University of South Africa
Planning for a digital preservation workshop at the Eswatini National Archives
Delivery of a workshop at the 2019 conference of the Kenya Association of Records Managers and Archivists at Mombasa, Kenya
Curricula changes at Moi University, Kenya
Radio interviews on the topic of digital preservation in Sierra Leone
A workshop in Freetown for the National Archives of Sierra Leone
Revisions to the records management syllabi at Fourah Bay College, Sierra Leone
Curricula changes at the Tanzania Public Service College for the third year bachelor degree in records and archives management (RMU 08101) in the areas of analysis, concepts and theories of web based records and managing web based records
Changes to the records management module at the University of Zambia: the revised and expanded course content has been approved by department and the Higher Education Authority
Digital curation training with the National Archives of Zambia, the Library and Information Association of Zambia and the LIS department of the University of Zambia: the training was repeated due to increased interest from other stakeholders in the records and LIS profession
New efforts to digitise audio visual materials at the Zambia Broadcasting Corporation as a training exercise
Approval of curricula changes at the National University of Science and Technology, Zimbabwe
In addition to these outcomes, the schools have created new international networks of digital preservation scholars and teachers who are now collaborating on research agendas, publications and other initiatives. The DRCP materials are also being made available to ICA members, which means that the benefits will be experienced more widely and internationally.