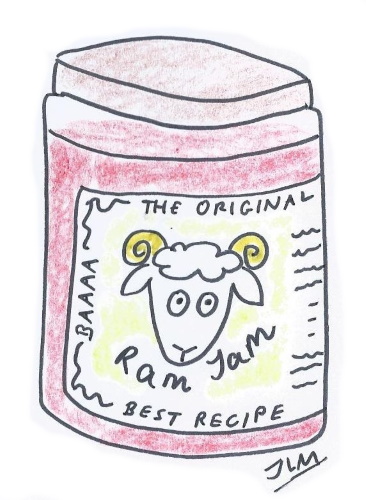 The DPC would like to invite members to a 'RAM Jam' workshop. This workshop will allow you to get started and make progress with the DPC's Rapid Assessment Model (RAM). We will also hear from DPC members who have used RAM as they share what they have learned from the experience.
The workshop will include an overview of the RAM and details of how to use it. There will be time for you to work on your own on your DPC RAM assessment, and DPC staff will be available to answer any questions that arise. We will also make use of Mentimeter to carry out some anonymous benchmarking within the workshop. Members can choose to attend the whole workshop or can drop in and out as appropriate.
We will encourage all members to complete and submit their RAM assessments to the DPC. Member assessments are used to inform the DPC programme and to better understand where the membership as a whole may require additional support. We also share anonymised and aggregated RAM data with the DPC membership. DPC staff are available for any RAM follow-up questions after the workshop.
Who should come?
This workshop is open to DPC Members. It is suitable for those who have not yet completed and submitted a DPC RAM assessment, and also those who have who would like to share and learn from others' experiences. No prior knowledge of DPC RAM is required. Members who have started working on a RAM assessment but need further advice and guidance in order to complete it are very welcome to drop in and out as appropriate.
Agenda
5:00pm (AEDT) - Introductions and welcome
5:10pm - An introduction to DPC RAM
5:25pm - Q&A and discussion
5:30pm – Member perspectives on DPC RAM
6:00pm – Short break
6:10pm – Workshop session: Check in/discussion/benchmarking
6:50pm - Online form/feedback/next steps
7:00pm - Close
Registration
Registration is free and for DPC Members only. There is a limit of 20 places which should be booked in advance. Places will be allocated on a first come, first served basis.
DPC Members please login to register
The DPC community is open and inclusive, encourages diversity in all its forms and are committed to making community events accessible to everyone who wishes to engage with the topic of digital preservation. We ask all those attending this event are positive, accepting, and sensitive to the needs and feelings of others in alignment with the values stated in our Inclusion & Diversity Policy.