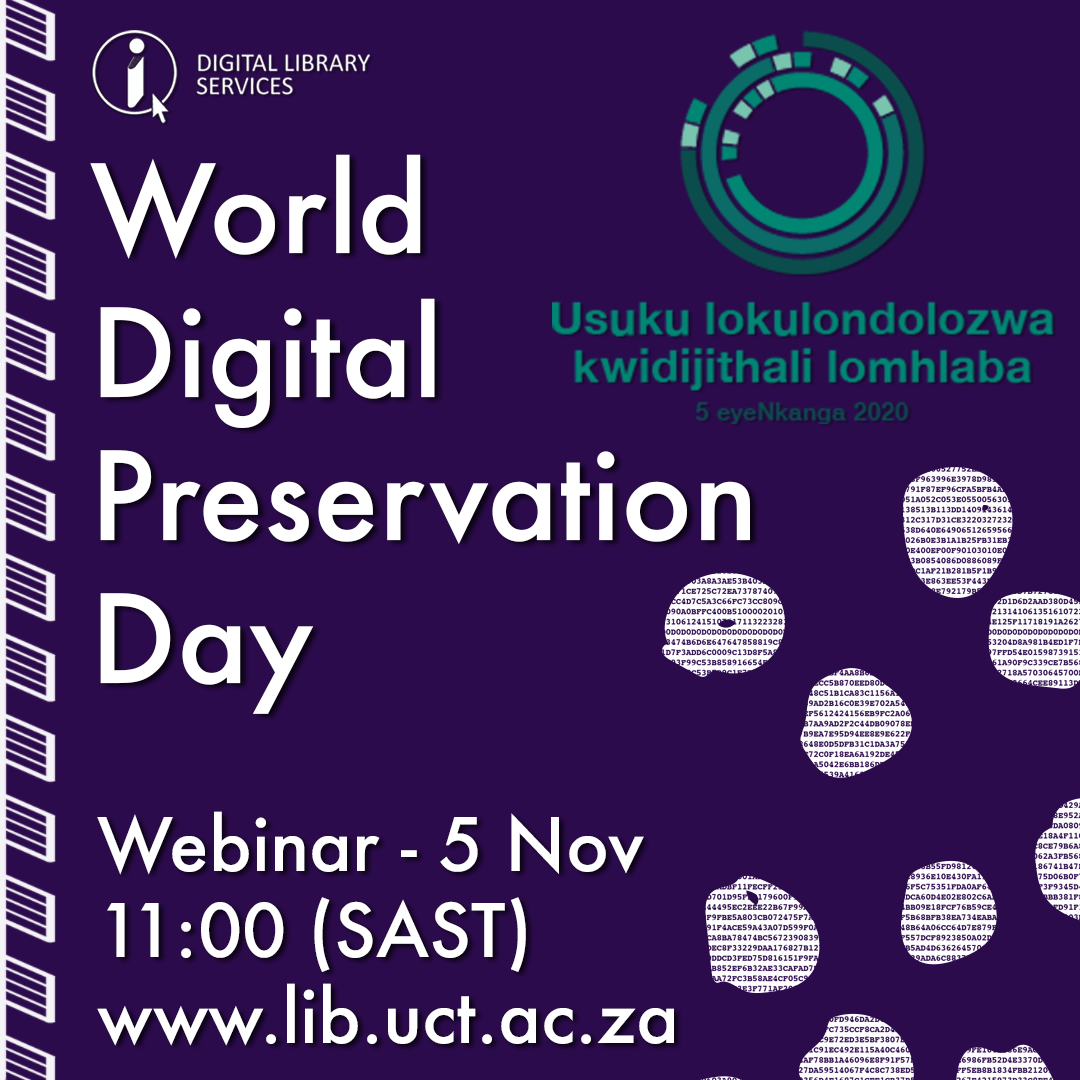 World Digital Preservation Day (WDPD) is on the 5th of November 2020 and UCT Libraries would like to invite you to join us for a webinar to celebrate the occasion. Digital preservation in brief, is our collective effort of making sure that the digital data of today remains accessible tomorrow. This year's theme is 'Digits for Good' and Digital Library Services have made big strides this year towards ensuring that UCT's unique data assets can serve positive purposes well into the future.
UCT has recently become a member of the Digital Preservation Coalition (DPC), so on this WDPD we will be joined by William Kilbride from the DPC to speak about their work and the common challenges worldwide around digital preservation. We will also be sharing with you our work on setting up Izolo, UCT's new digital preservation system, with the help of Arkivum's Perpetua platform (powered by Archivematica and AtoM). We will give a brief tour of Izolo and share with you our digital preservation plans for 2021.
We are aware that selected, important digital files created every day at UCT need to remain available and usable many years into the future. However, current practice has not yet caught up to this goal. Changes in file formats, updates to software we use, the failure of media on which we keep our documents can make all of our research, personal memories and collective heritage inaccessible even a few years from now - despite backup routines. With Izolo, we now have a workable solution to change this situation around for the better.