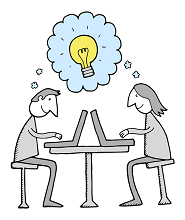 This event will help to make your digital preservation more effective by demonstrating the best community focused approaches and results from the JISC funded SPRUCE Project. You'll be hearing from the SPRUCE Team experts and from the practitioners and developers who have been tackling digital preservation challenges in targeted SPRUCE Award projects. We'll also be hearing from you, so we can take on board what you need from our future work.
if you're taking your first steps in preserving your digital assets we will demonstrate how to get started, where to get help, and how to make the case to resource your work more effectively.
if you're already engaged in digital preservation we'll show how your efforts can be supported more effectively with help from the community.
Key topics we will be covering include:
Securing funding for your digital preservation activities with the Digital Preservation Business Case Toolkit
Community approaches to solving digital preservation challenges
SPRUCE guides on how to assess your digital collections
Stabilising data stored on obsolete hand-held media
Results from the SPRUCE Award Projects
Fund it, Solve it, Keep it is free to attend and will be held at the amazing new Library of Birmingham. Follow this link for more information and registration details:
http://wiki.opf-labs.org/display/SPR/Fund+it%2C+Solve+it%2C+Keep+it+%28with+SPRUCE%29