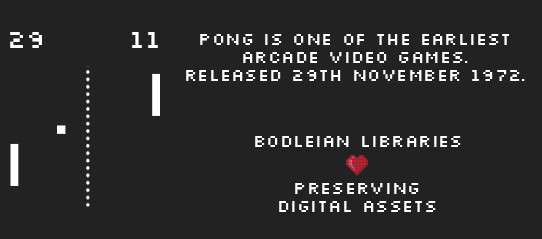 To celebrate World Digital Preservation Day, why not join the Bodleian Libraries' Digital Preservation team in Blackwell Hall at the Weston Library in Oxford from 11am to 2pm on 29th November 2018.
Find out how we are preserving digital assets for the future, see a range of old media and computers, and play some epic games of Pong in Blackwell Hall!
This event is open to all, there is no need to register.
This email address is being protected from spambots. You need JavaScript enabled to view it.