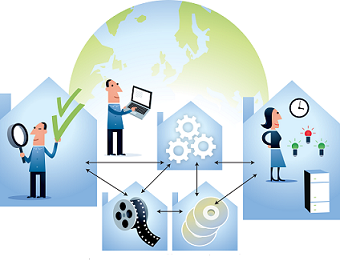 Illustration by Jørgen Stamp digitalbevaring.dk CC BY 2.5 Denmark
Who is it for?
Senior administrators (DigCurV Executive Lens), operational managers (DigCurV Manager Lens) and staff (DigCurV Practitioner Lens) within repositories, funding agencies, creators and publishers, anyone requiring an introduction to the subject.
Assumed level of knowledge
Novice.
Purpose
To provide a strategic overview and senior management briefing, outlining the broad issues and the rationale for funding to be allocated to the tasks involved in preserving digital resources.
To provide a synthesis of current thinking on digital preservation issues.
To distinguish between the major categories of issues.
To help clarify how various issues will impact on decisions at various stages of the life-cycle of digital materials.
To provide a focus for further debate and discussion within organisations and with external audiences.
Download a PDF of this section.
Save
Save
Save