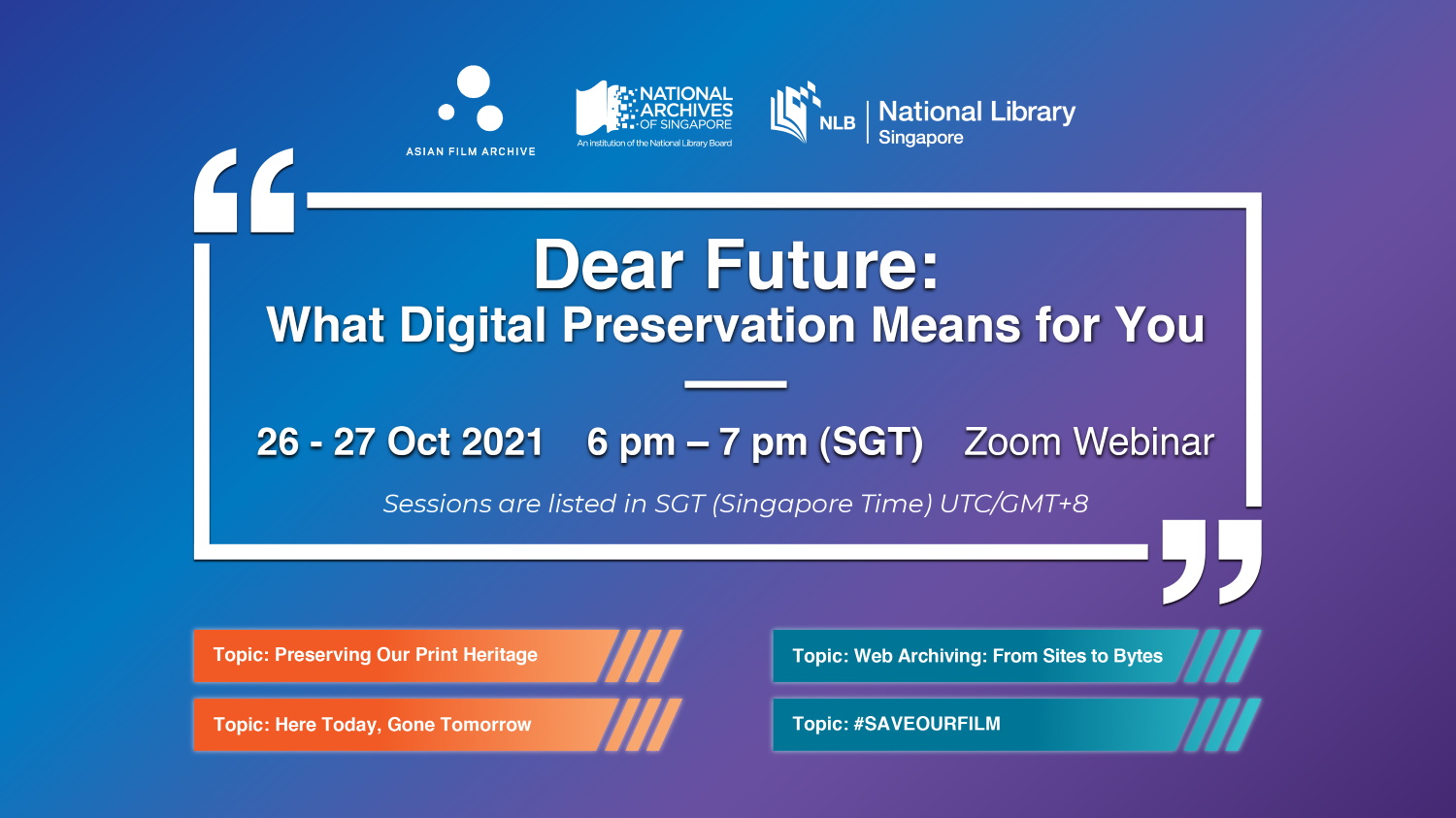 Photographs, videos and personal documents not only chronicle meaningful milestones in our lives; they can also hold important information. Yet, they can easily become lost over time due to degradation and outdated technology. To retain our memories for future generations, it is vital to preserve our digital content.
In this inaugural public seminar, guest speakers will share insights on how digital preservation is carried out to preserve our memories for posterity.
Join the zoom webinar sessions on 26 and 27 October 2021 to find out more.
This seminar is organised by the National Library, Singapore, National Archives of Singapore and Asian Film Archive in conjunction with the World Digital Preservation Day on 4 November 2021.