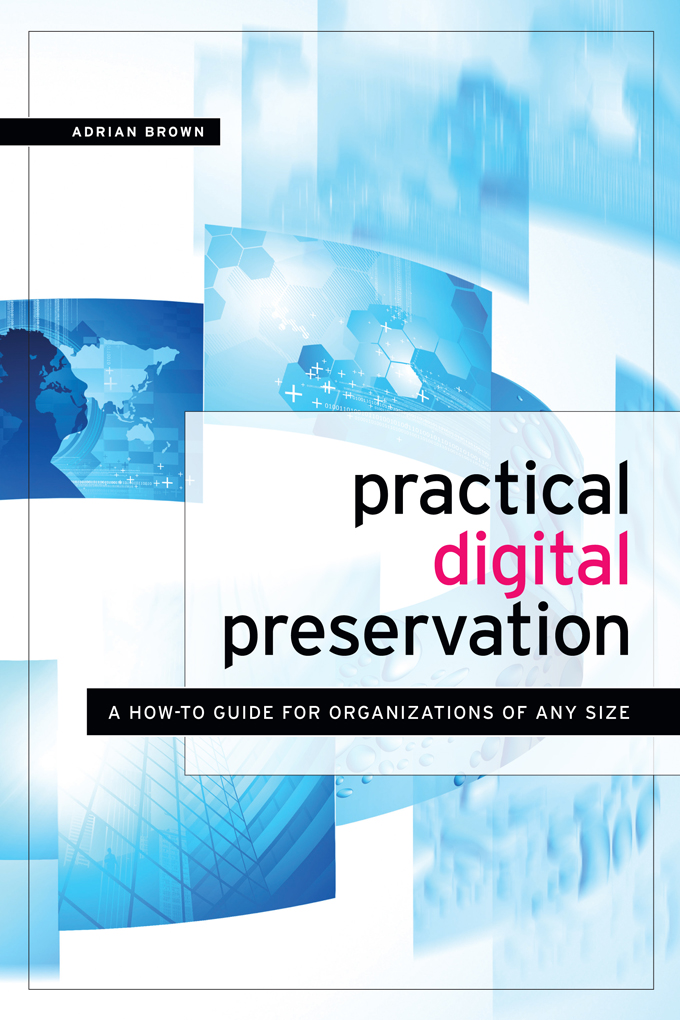 Much has been done to raise awareness of the challenges and opportunities presented by digital preservation; today, most memory institutions and information management professionals have at least a basic understanding of why it matters. However, that awareness has not been always been matched by practical guidance and solutions, and there are widespread misconceptions that digital preservation requires huge budgets and very specialised expertise, and is the sole preserve of the national memory institutions. As a result, although the barriers to entry are now lower than ever, making it a realistic prospect for smaller organizations, many feel overwhelmed by the complexities, and underequipped to deal with them. There was therefore a pressing need for practical guidance, tailored to smaller organizations, which could give them the confidence, as well as the tools and knowledge, to develop their own digital preservation capabilities. Practical Digital Preservation was written with the very clear purpose of helping to fill that gap, based on the author's experience of building operational digital preservation services in three different institutions. Its goal is to empower institutions of all sizes to tackle digital preservation in a very practical way.
International in scope, the book is primarily aimed at smaller memory institutions and institutional archives and libraries, in both the public and private sectors. It is designed for three main audiences:
Information management professionals, who may be required to implement a digital preservation programme. The book offers detailed guidance on principles and practice.
Policy makers, who need to make decisions about establishing or developing a digital preservation programme. The book provides an overview of the benefits, risks, resource implications, and other management issues.
Data creators and owners, who may be required to facilitate preservation of their data. The book provides an insight into the impact of preservation requirements on the creation and management of digital information.
Practical Digital Preservation guides the reader step-by-step through the process of developing and operating a digital preservation capability. An introductory chapter sets the scene, discussing the minimum requirements for building a digital repository, some digital preservation myths, a very brief history of digital preservation, and providing an introduction to core concepts and terminology. The next three chapters address making the case to secure the necessary resources and commitment, understanding your requirements, and the possible models for implementation. The following five chapters cover the various aspects of operating a service: selection and acquisition, ingest, describing and preserving digital objects, and providing access. The final chapter looks at future trends, and three appendices provide toolkits and a guide to current digital preservation systems, tools and services.
Each chapter begins with a short introduction outlining what it covers, and ends with a series of 'key points', summarising the main recommendations and learning points. Introducing innovative tools such as a digital preservation maturity model and digital asset register, it also makes liberal use of case studies from organizations such as the Wellcome Library, Central Connecticut State University Library in the USA, the international MetaArchive Cooperative, and Gloucestershire Archives in the UK to illustrate how real organizations have approached the challenges of digital preservation.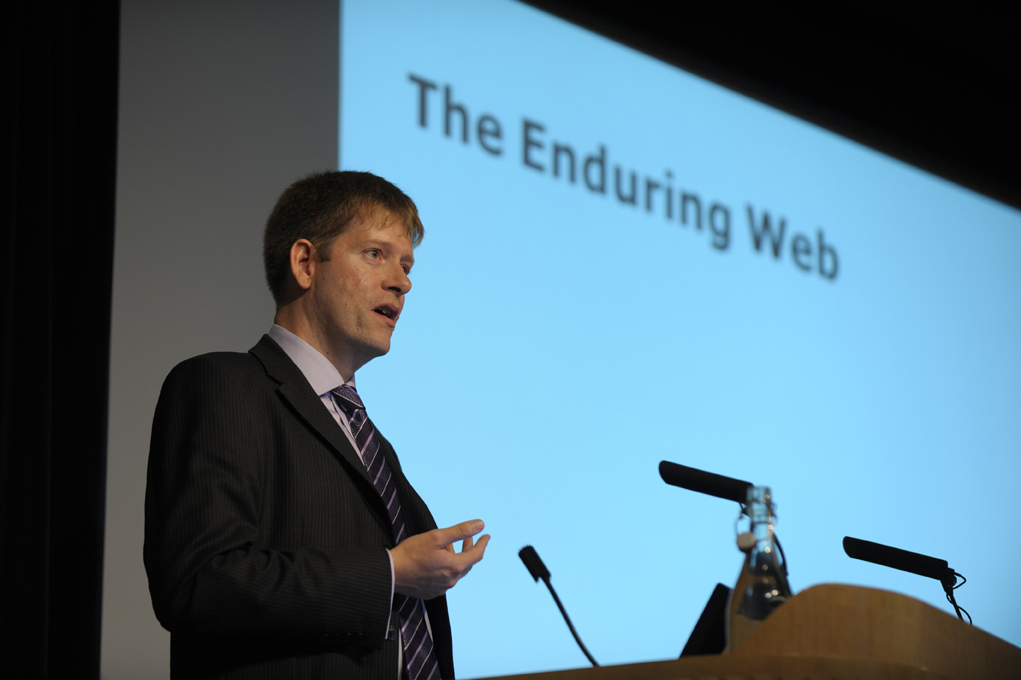 Practical Digital Preservation was co-published in May 2013 by Facet Books in the UK and the American Library Association in the US, with an eBook edition released in May 2014.
Selected review comments:
"What also comes over in Adrian Brown's book is his enthusiasm and commitment to digital preservation – rather than seeing it as a chore or something difficult that just has to be done, he sees it as a wonderful opportunity to preserve heritage for future generations…there is so much else of lasting value in Adrian Brown's text that I would have no hesitation in recommending it to any organisation currently addressing their digital preservation policies or embarking on a new project." SCONUL Focus (2013), 58, p. 77
"[it] is an excellent resource for any archivist interested in digital preservation, in particular those who are either considering or are in the beginning stages of implementing a digital preservation programme. While the book can be vastly informative for administrators developing policies, it will also support archivists and digital preservation practitioners in the process of re-examining existing policies, procedures, and practices in order to maintain a successful digital preservation service." Archivaria (2014), 77
"The book's other major strength is Brown's writing itself. From page one, the tone and language are easy going and clear. Establishing himself as a friend, Brown assures readers that it's alright not to be able to keep up with every trend in digital preservation. It's alright to start small and build slowly. And it's alright not to be a technology guru. Brown's approach to the topic is thorough, encompassing the theoretical and the practical, but the writing is thoughtful, well-organized, and inviting. The final product is an introduction to digital preservation that empowers the reader. Digital preservation may be a daunting field, but Brown proves that it can be approached comfortably, with logic and clarity…[his] goal, in the end, is to demystify digital preservation for the small institutions that need it most, guiding the novice preservationist on the long, rewarding road toward full-scale digital preservation efforts. Brown's goal is to empower every library, museum and archive to take that first step and to keep going – and in that, Practical Digital Preservation succeeds."
Journal of Librarianship and Information Science (2014), 46 (2), pp. 174-176
"One of the strengths of the book is the writing style: at all times the reader feels guided and supported by an expert in the field willing to pass on all the wisdom he has gained over the years. He highlights both examples of good practice and some of the pitfalls to avoid along the way but never in an overly didactic way. The opening chapter is very reassuring to non-experts, clearly stating the minimum requirements for entry-level digital preservation and dispelling some of the myths, including huge costs, which can put smaller organisations off even starting a co-ordinated approach to preservation."
SCONUL Focus (2013), 58, p. 77