The Theory and Craft of Digital Preservation, written by Trevor Owens and published by Johns Hopkins University press, establishes a baseline for practice in the field. In the first section the book synthesizes work on the history of preservation in a range of areas (archives, manuscripts, recorded sound, etc.) and sets that history in dialogue with work in new media studies, platform studies, and media archaeology. In later chapters, the book builds from this theoretical framework and maps out a more deliberate and intentional approach to digital preservation grounded in a wide range of examples of digital preservation work across libraries, archives and museums.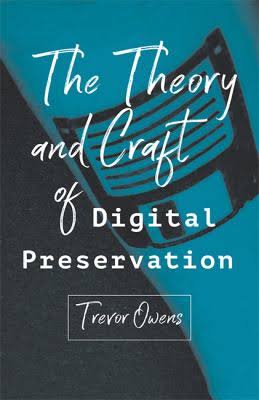 As a foundational work on issues and practices of digital preservation, the book is anchored in an understanding of the traditions of preservation and the nature of digital objects and media. Based on extensive reading, research, and writing on digital preservation, the book has already proven to be an invaluable reference for archivists, librarians, and museum professionals, as well as scholars and researchers in the digital humanities.
Since publication at the end of 2018, the book has circulated widely to critical acclaim both in the digital preservation community and beyond. As evidence of the significance and impact of the book, an open access preprint of the book has been downloaded over 4,700 times and in its first year the book went through a second printing to meet demand. Of particular note, based on the quality of the work, a team at UNAM in Mexico City is currently working to produce an open access Spanish translation of the book, which will substantially broaden the reach of the work, in particular in support of groups working to improve digital preservation capacity in Latin and South America.
The book received major awards from both library and archives organizations, including the Outstanding Publication Award of the Association for Library Collections & Technical Services, and the Waldo Gifford Leland Award of the Society of American Archivists. These awards illustrate the success of the project in reaching out to broader audiences within the library and archives communities.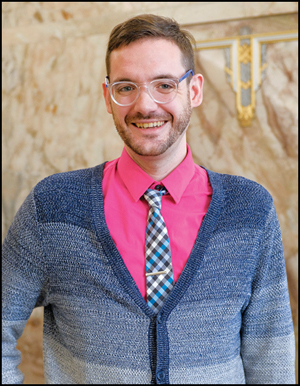 Reviews and testimonials from experts in the library and archives community underscore the value of this work. David S. Ferriero, Archivist of the United States, noting that the book; "challenges us to use the lessons learned in traditional preservation as we approach digital preservation." Deanna Marcum, of Ithaka S+R notes, "Trevor Owens, a leader in the field, uses his experience and deep knowledge to show how the tools of the futurist can document the past. His axioms for digital preservation will guide novices and experts alike." Natalie M. Baur, of the Biblioteca Daniel Cosío Villegas, El Colegio de México notes that "Owens's book is a call to action. As he so eloquently points out, we are far past the time to begin putting actions behind our words when it comes to digital preservation. This book provides digital preservation practitioners with an up-to-date road map for thinking about, and more importantly, doing our work."
The book has also been widely received by a broader field of humanities scholars. Matthew Kirschenbaum, Professor of English and Digital Studies at the University of Maryland, described the book as "An indispensable handbook that will be kept close at hand―used, reached for, and above all really read by those seeking a conceptual framework through which to understand the practicalities of grappling with the complex new reality of digital objects. Opening up the most theoretically sophisticated body of research in digital platforms to an entirely new audience while simultaneously equipping that audience with the conceptual background they need to function as experts in today's information environment, Owens's book is a practical, even-handed, and clear-eyed walkthrough of day-to-day situations." Steven
Lubar, Professor of public humanities at Brown University describes the book as, "A superb introduction to both the why and how of preserving digital cultural heritage. The Theory and Craft of Digital Preservation highlights history and theory, explains technology, and then moves on to practice, offering clear advice backed by examples. Alan Liu, Distinguished Professor in the English Department at the University of California, Santa Barbara notes that "Owens blends the perspectives of archivist and media archaeologist to provide a richly satisfying appraisal―at once historical synthesis, practical guide, and philosophical overview―of what digital preservation can be. Its standout feature is a wise, practical approach for guiding even the smallest institutions in using technology for the 'craft' of preservation."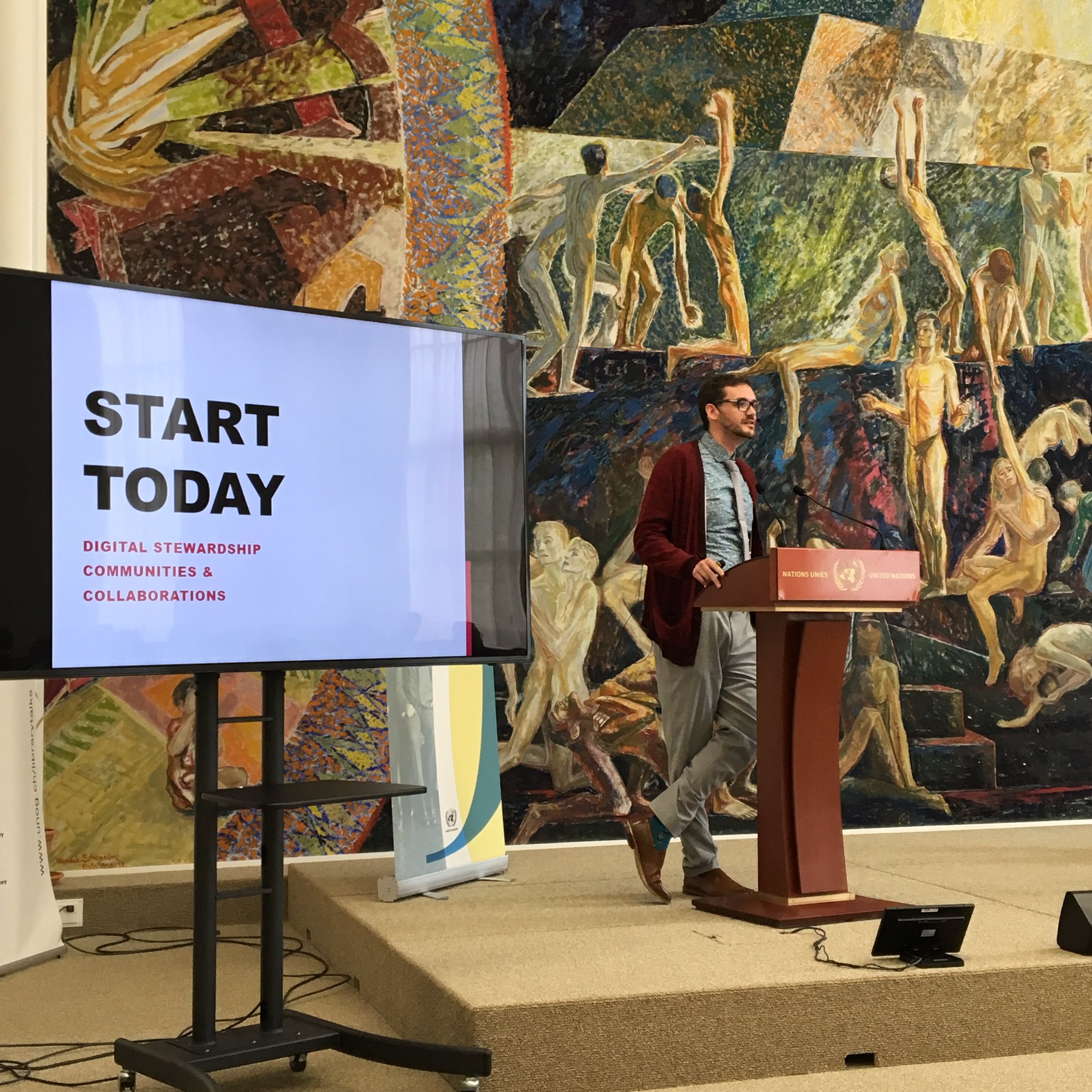 Reviews of the book in academic journals underscore the resounding positive critical response to the book. In a review for American Archivist, Kyle Rimkus notes, "On the whole,The Theory and Craft of Digital Preservation excels as an example of how to effectively suggest that a nascent professional field correct its course without utterly shunning its brief past." In a review for The Public Historian, Jason Heppler, notes, "Owens helpfully guides readers beyond digital anxiety that will both prevent the book from becoming outdated as well as give professionals and newcomers alike a grounding in practical and traditional ideas, approaches, and frameworks of preservation." In a review for Archivaria, Evelyn Mclellan, of Artefactual Systems describes the book as "a first-rate introduction to the complex and often messy subject of digital preservation and provides illuminating insights for newcomers and
experienced practitioners alike."
In Library Resources and Technical Services, Katherine E. Jones, explains, "This book is not just for experts. Owens uses real-life examples to put the hard-to-truly-pin-down-topic into a more tangible form for even a lay person to grasp." In RBM: A Journal of Rare Books, Manuscripts, and Cultural Heritage, Dan Noonan who manages digital preservation at The Ohio State University notes, "I intend to engage my institutional colleagues in a dialog, using this book as a common reading and discussion tool." In a review for Archives and Records, Adrian Brown notes "Owens seeks to inspire digital archivists to think more deeply, creatively about their craft — in doing so he has created a valuable resource for anyone with an interest in how to preserve our digital heritage."