The Digital Repository of Ireland (DRI) is a trusted Digital Repository (TDR) for the preservation, curation, and dissemination of Ireland's humanities, social sciences, and cultural heritage data. The Rare and Manuscript Collections (RMC) is Cornell University's primary repository of rare books, manuscripts, and archival materials and it houses the recent donation of the Atlantic Philanthropies complete business archives. DRI and RMC are jointly nominating 'Amplifying change', an international and cross-sector collaborative project.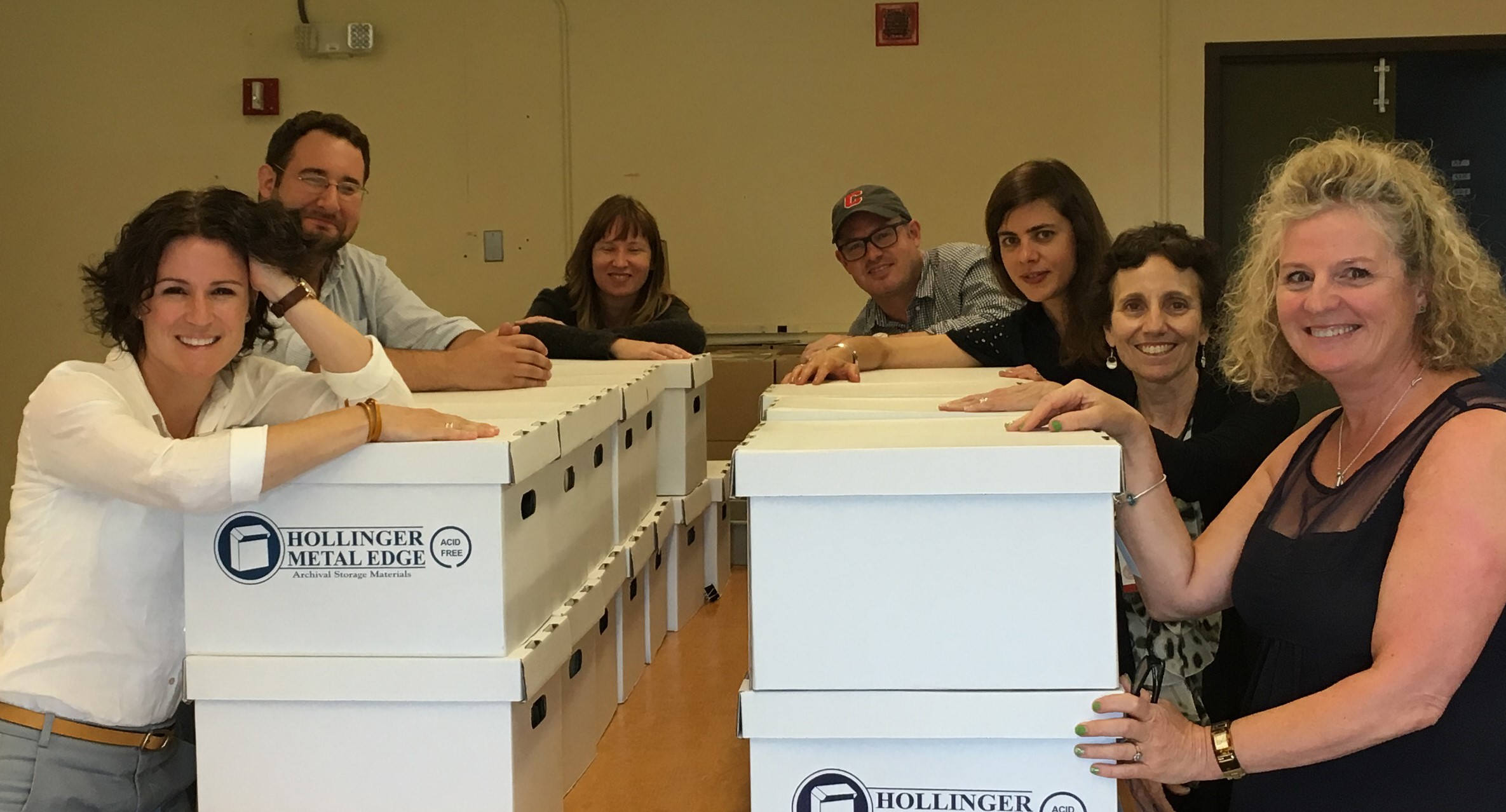 Over 30 years, Atlantic invested €1.6 billion in Ireland, including Northern Ireland, to advance higher education, human rights, further the peace process in the North, and improve services and policies for young people and older adults. Atlantic wanted to ensure that their archives, and the stories and lessons contained in those archives, could be of benefit to researchers as well as to potential philanthropists considering investing in Ireland. The DRI was approached to play a key role in disseminating these archives, and to explore the impact of the achievements by Atlantic grantees in the Republic of Ireland and Northern Ireland. DRI was granted access to the Atlantic Philanthropies Archive housed at RMC, enabling them to play a role in providing persistent access to grant documents and in contextualising the stories that surround significant social and cultural change. Amplifying Change focuses on making collections about 'The Atlantic Philanthropies' transformational investments in Ireland available online, digitally preserved for persistent access in DRI. RMC made the digitisation and clearance of grant files from the island of Ireland a priority to aid the DRI in their curatorial efforts.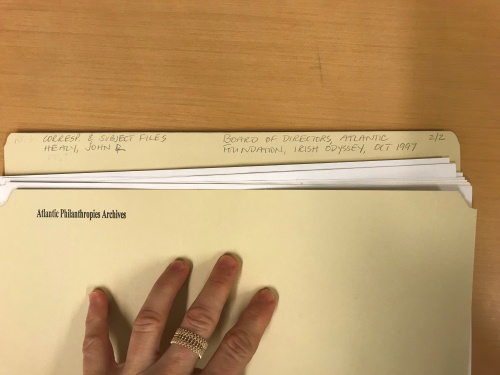 The 30 Atlantic grantees involved in this archive project include non-governmental organisations, not-for-profit organisations, and charitable organisations that work to benefit human rights, education, and communities. Amplifying Change preserves a rich collection of materials, extending to 60 grant files, containing records that document the entire life cycle of Atlantic grants – from proposals, to final reports, to printed ephemera. These objects have considerable significance, as evidence of the wide impact of Atlantic Philanthropies' investment in Ireland over 30 years.
The utility of records is threatened where context is lost. Alongside working with RMC on digitising and curating business records and publications from Atlantic's Irish grantees, DRI has collected oral histories that provide personal insights and stories from people across the island of Ireland who have been involved in Atlantic-funded projects. The 40 oral histories recorded by the oral historian are of key significance because the stories of the interviewees enrich the archive and provide contextualisation for the records as do the essays on the themes of human rights, education, and community commissioned to give historical and cultural context to the oral histories and grantee records.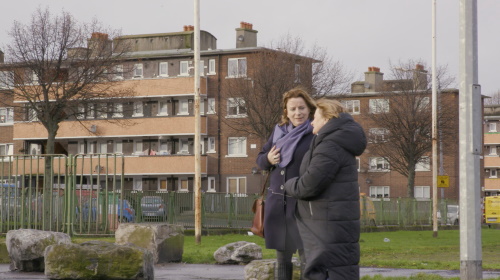 DRI's access to Cornell's Archives was naturally complicated due to geographical distance. While DRI staff visited Cornell for hands-on research, the time was not sufficient to select all desired records. Through discussions with DRI to identify ideal record types, Phoebe Kowalewski was able to go through grant files of interest, take photos of potential items for inclusion, and email them to Anja Mahler. If approved, Phoebe would add the records to the queue for digitisation. Additionally, Atlantic provided DRI access to their grants management database, Fluxx, so DRI could access electronic copies of some of the records held by the Archives. Trust amongst various parties was key at all stages.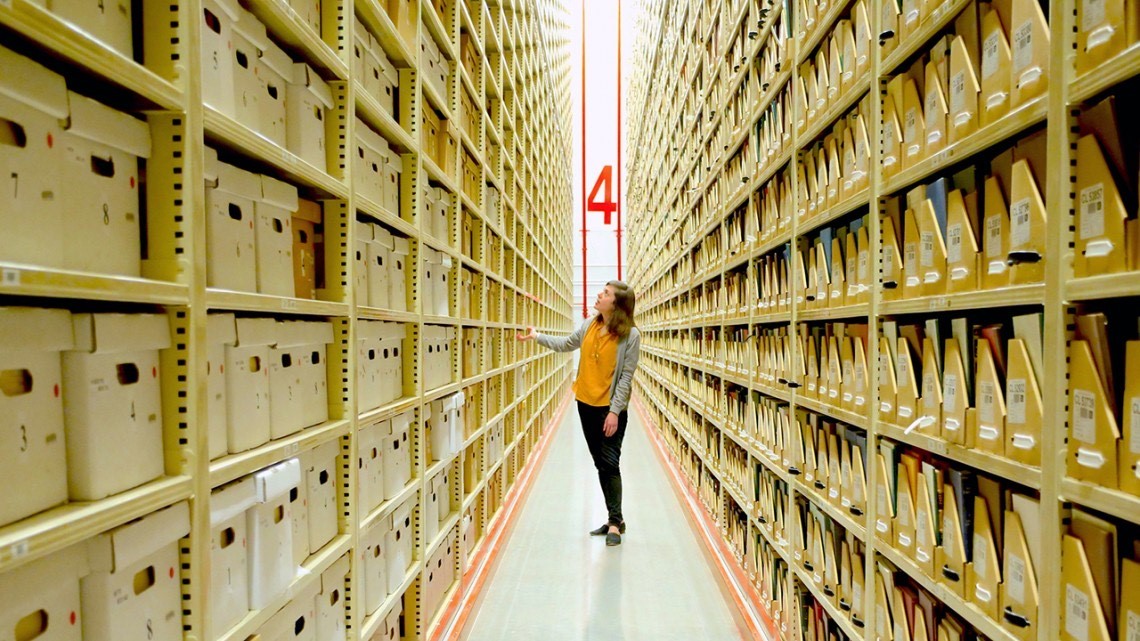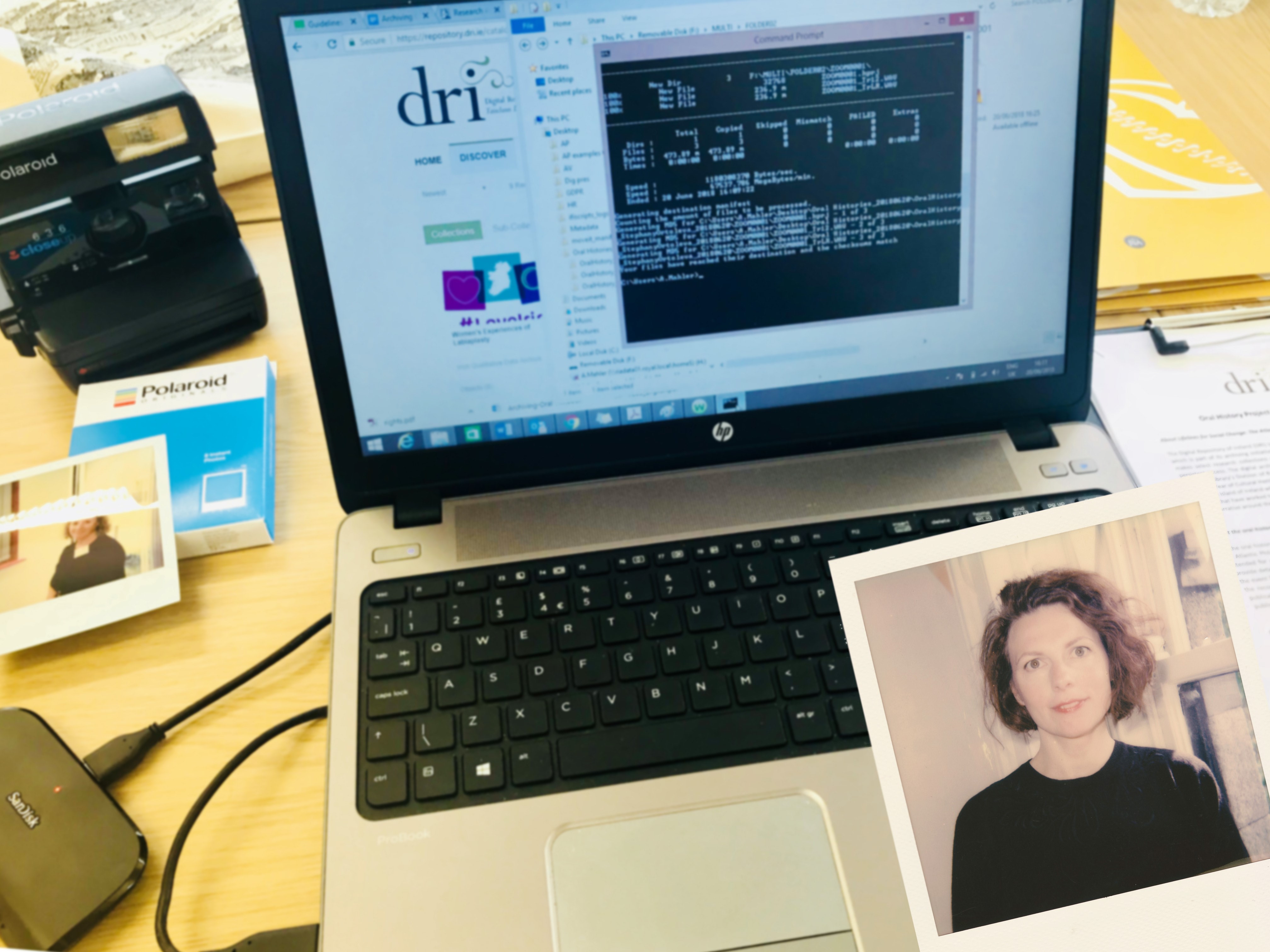 The archivists and the oral historian developed methodologies to appraise digital records for sensitive information and redact where necessary in close collaboration with content creators from multiple sectors. In an incredible effort that combined legal and archival expertise, access permission agreements and interview recording agreements were obtained, and copyright issues resolved in careful consideration of legal jurisdictions of Irish, British, European, and American law.
The team followed best practice methods when moving content by ensuring that fixity information (checksums) was created and validated whenever a record changed location. For inter-continental exchange, this was achieved by using open-source software BagIt. The BagIt specification is a hierarchical file packaging format designed to create a common language for users exchanging digital materials. Oral histories were transported from SD cards using the open-source software called copyit.py which was developed by Kieran O'Leary for IFI-Scripts. 'Copyit.py' copies digital objects with fixity information from one location to another and provides a manifest.
The DRI digital archivist and DRI software developer collaborated closely to automate laborious tasks for the project. They created bespoke software and adapted existing code by tailoring it to the unique needs of this archive project. In response to the digital preservation principle of identification, DRI creates a permanent actionable identifier for each ingested object which is provided for by the collective registration authority, the Digital Object Identifier System (DOI), ISO standard 26324. We intend to exchange DOIs alongside the appraised documents and the rich metadata between the partner institutions. To do so the BagIt command '- -external identifier' option is used by a programme that was developed to export information from DRI to the BagIt specification.
The innovative use of PREMIS (Preservation Metadata: Implementation Strategies) to design workflows aided in the collaborative creation of a collection development strategy. PREMIS was originally designed to guide the documentation of preservation action in a repository. For this archive project, it served as a tool to guide the design of digital preservation workflows. Employing abstraction for a task breakdown that categorises 'object', 'agent', 'event', and 'location' aids the visualisation of each record's journey from corporate to collective memory. This technique helped to identify scope in more detail and allowed for the design of an effective communication strategy amongst partners.
The DRI software developer created a programme that enables the import of records from the digital repository to an open-source exhibition platform using a tool called 'Spotlight'. DRI has been combining the grant documentation and newly collected oral histories from the public into thematic, curated digital exhibitions which are hosted on this dedicated exhibition platform as well as being preserved in the DRI's certified repository for long-term persistent access. The resulting resource will preserve a rich narrative of social change, built through archives and their careful enrichment and contextualization.