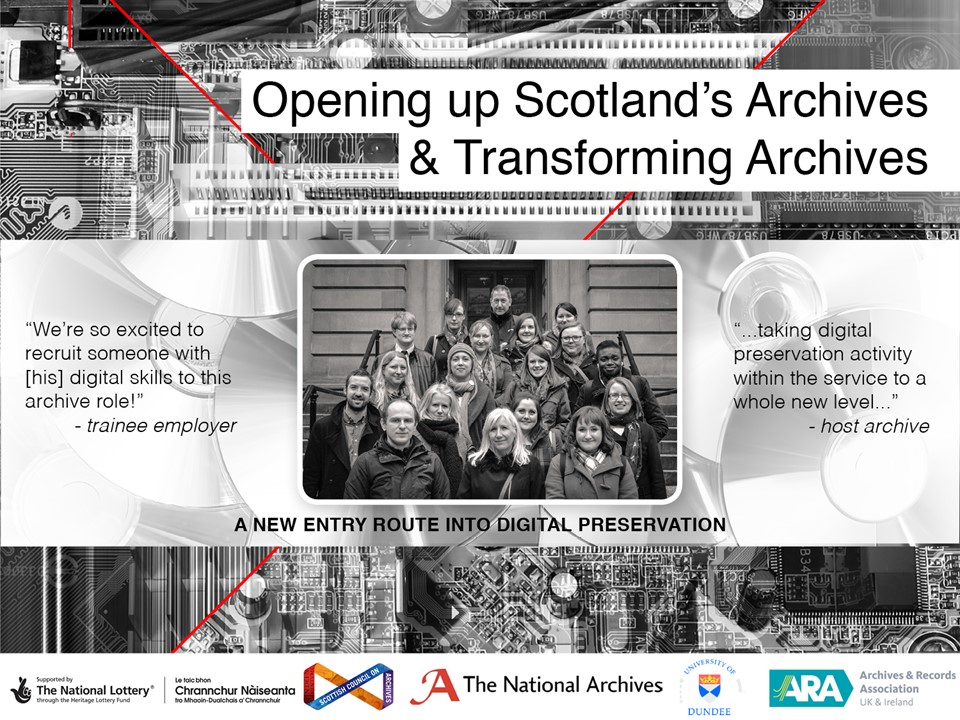 These HLF-supported programmes jointly offer 55 practical year-long traineeships (of which 37 fall into the qualifying period), hosted at 26 archives across England and Scotland 2014-17. Our aim is to transform the archives workforce, bringing people with specialist skills (including strong IT qualifications and experience) into the heritage sector and offering alternative pathways to careers in archives. Trainees focus on a variety of skills but many take a bespoke 'Introduction to Digitisation and Digital Preservation' module at University of Dundee, to ensure our new workforce starts out with awareness of the critical importance of the emerging digital challenges in archives.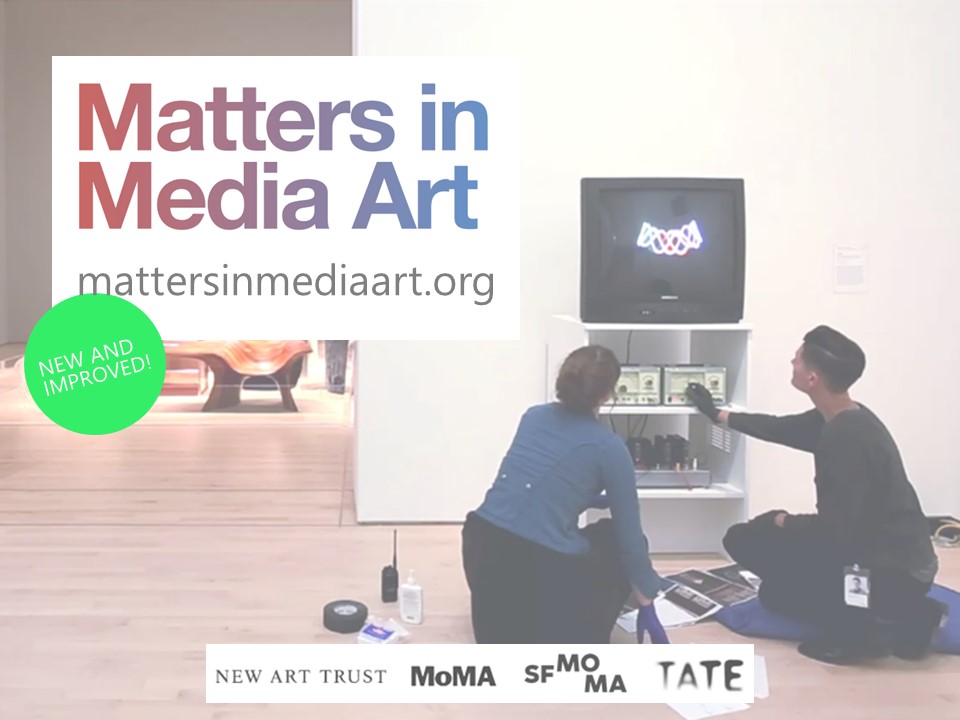 Digital Preservation: Sustaining Media Art is a practical on-line information resource designed specifically to support collectors, artists and diverse institutions, care for digital for their digital media artworks. This project is the latest phase in the Matters in Media Art Inititative and is supported by the Museum of Modern Art in New York, San Francisco Museum Modern Art and tate and affirms our commitment to media art and artists by developing shared practices for the works' care and preservation.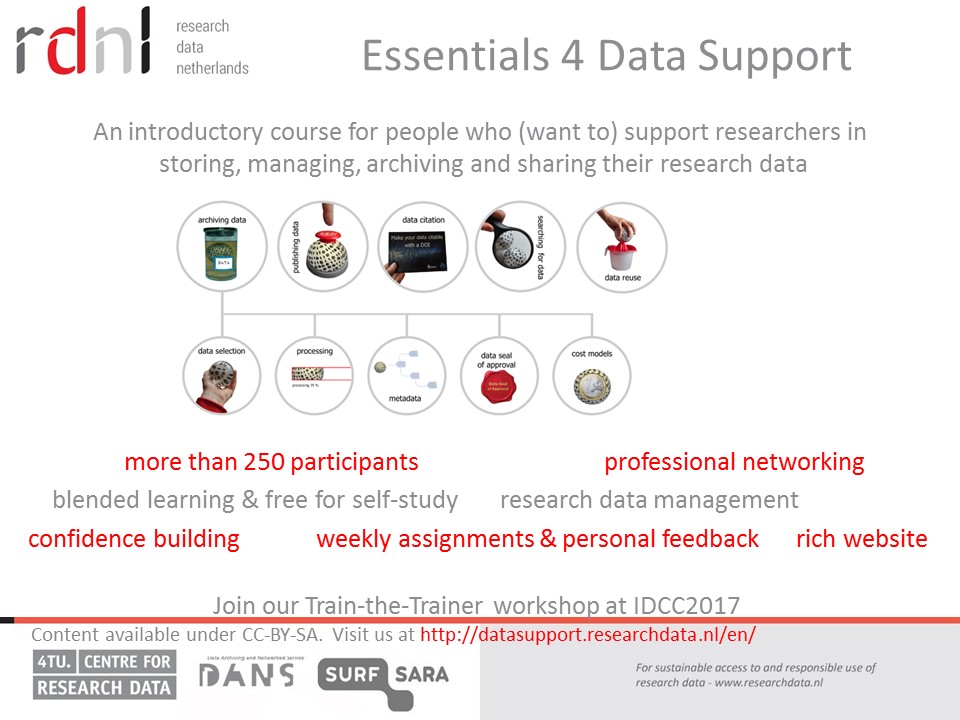 The Essentials 4 Data Support course contributes to the professionalisation of "data supporters": people who (want to) support researchers in storing, managing, archiving and sharing their research data. "Essentials" refers to the goal of enabling a data supporter to take the first steps towards supporting researchers in Research Data Management, by providing essential data knowledge and skills in digital preservation of research data. All content is available in English and Dutch for self study ("online-only"), but in the recommended face-to-face course networking, expert lectures and assignments contribute to an effective learning experience. So far we trained over 170 support staff.