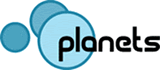 PLANETS and the Digital Preservation Coalition (DPC) will be holding a joint briefing day: Digital Preservation Planning: Principles, Examples and the Future with Planets, on the 29th of July 2008, at the British Library Conference Centre, St Pancras, London.
The event will be an informal and interactive workshop allowing attendees to share knowledge and experience in digital preservation planning, setting strategy and policy plus first-hand experience of Planets tools and technology.
Attendees will also hear from DPC members about the approaches they have used in their organisations and the outcomes. There will be plenty of opportunity to ask questions and for discussion.
Planning is crucial to the process of preserving digital information and data. Planets has taken preservation planning as its research focus. From mid 2010, Planets will deliver downloadable software to help organisations plan and execute preservation activities.
Benefits of attendance
Understanding of aspects of preservation planning, policy and strategy setting
Real-life insight into other organisations' approaches to preservation planning
Awareness of the range of services and tools Planets will deliver
Hands-on experience of Plato, Planets' preservation planning tool
Insight into identifying the characteristics of digital objects
Understanding of working in a testbed environment
An opportunity to ask questions and for discussion
Who should attend?
The event will appeal to anyone involved at any stage in digital preservation policy, strategy and planning cycle. (e.g. librarians archivists, digital librarians and archivists, repository mangers, software developers, vendors, policy managers etc and others working in a wide range of settings).
Programme
Time

9.00

Registration and coffee

Morning Session Chair – Frances Boyle, DPC

09.30

What's it all about? Scene Setting & Overview for the Day (PDF 406KB)

Frances Boyle, DPC

10.15

Andreas Rauber, Vienna University of Technology

10.45

Constructing a Preservation Policy: the case of the UK Data Archive (PDF 378KB)

Matthew Woollard, UKDA

11.15

Break and Coffee

11.30

Natalie Walters, Wellcome Library

12.00

Preservation Planning (Part 1): Workflow and the Plato tool (PDF 2.2MB)

Christoph Becker, Vienna University of Technology

12:30

Lunch

Afternoon Session Chair – Frances Boyle, DPC

13:00

Preservation Planning (Part 2): Simulation and practical exercises

Christoph Becker & Andreas Rauber, Vienna University of Technology

14.10

Christoph Becker

14.30

Manfred Thaller, University of Cologne

15.00

Break and Coffee

15.15

Matthew Barr, HATII, University of Glasgow

16.15

Interactive discussion session

Prof. Kevin Schürer, UKDA

17.15

End
Key to acronyms:
| | |
| --- | --- |
| PLANETS | Preservation and Long-term Access through NETworked Services |
| UKDA | UK Data Archive |
| HATII | Humanities advanced Technology and Information Institute, University of Glasgow |