Digital Preservation Handbook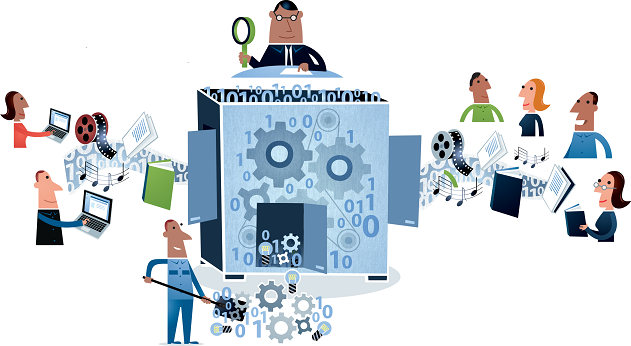 Illustration by Jørgen Stamp digitalbevaring.dk CC BY 2.5 Denmark
Welcome to the revised 2nd edition of the Digital Preservation Handbook. This edition is being released in stages between October 2015 and March 2016 and parts of the content and functionality are under construction (see contents).
Digital information is increasingly important to our culture, knowledge base and economy. The Handbook was first compiled by Neil Beagrie and Maggie Jones and is now maintained and updated by the DPC. This full revision (the 2nd Edition) of the Handbook is being released in instalments during 2015-6.The Handbook provides an internationally authoritative and practical guide to the subject of managing digital resources over time and the issues in sustaining access to them. It will be of interest to all those involved in the creation and management of digital materials.
Please use the links on the side bar to navigate through the Handbook
| | |
| --- | --- |
| Gold sponsor | |
Reusing this information
You may re-use this material in English (not including logos) with required acknowledgements free of charge in any format or medium. See How to use the Handbook for full details of licences and acknowledgements for re-use.
For permission for translation into other languages email: This e-mail address is being protected from spambots. You need JavaScript enabled to view it
Please use this form of citation for the Handbook: Digital Preservation Handbook, 2nd Edition, http://www.dpconline.org/advice/preservationhandbook, Digital Preservation Coalition © 2015.